As a hairstylist, there are several effective ways you can treat your clients to ensure they have a positive and memorable experience. Building a good relationship with your client is crucial for hairstylists to establish long-term relationships and ensure client satisfaction.
Here are seven best practices by curl specialist Tish Hankerson of Curls & Texture University & Salon Brazyl:
Be Open and Inviting
Being open and inviting is essential for hairstylists to create a welcoming and comfortable environment for your client. Here are some ways to achieve that on and offline.
Online
Putting "No DM's" in your profile is uninviting. It makes potential clients feel like you're untouchable and disinterested. I know there are times when your social media presence has blown up so much that you just don't have time to respond to DMs and that's a good thing but that sounds like an opportunity for expansion.
Solution: Instead of shutting down communication on your social media platforms, hire an affordable social media assistant to respond to those potential clients. When I see "No DMs", I always think about how these stylists are missing out on so much.
In-person
When a new or returning client walks in, start with a formal greeting like:
Good morning
How are you feeling/doing today?
How was your day?
How was your commute to the salon?
Just a simple greeting is vital to connecting with clients. Being silent, nonchalant, or antisocial can be bad for business. The salon business is categorized as beauty/wellness because we cater to and offer a therapeutic experience.
Be Hospitable
Since the pandemic, so many have become fully or partially virtual. This means they may not have the time to come into the salon and be offline and relax. At times, my clients are on call, responding to emails, or on a conference call with their camera off. As long as this does not interfere with me doing my job, I am totally ok with it. Also, unlike a traditional salon, having a salon studio allows me to offer personal touch, which I love! After I offer wifi, there are no interruptions. This is their time to have a silent appointment, work or socialize with me at their leisure.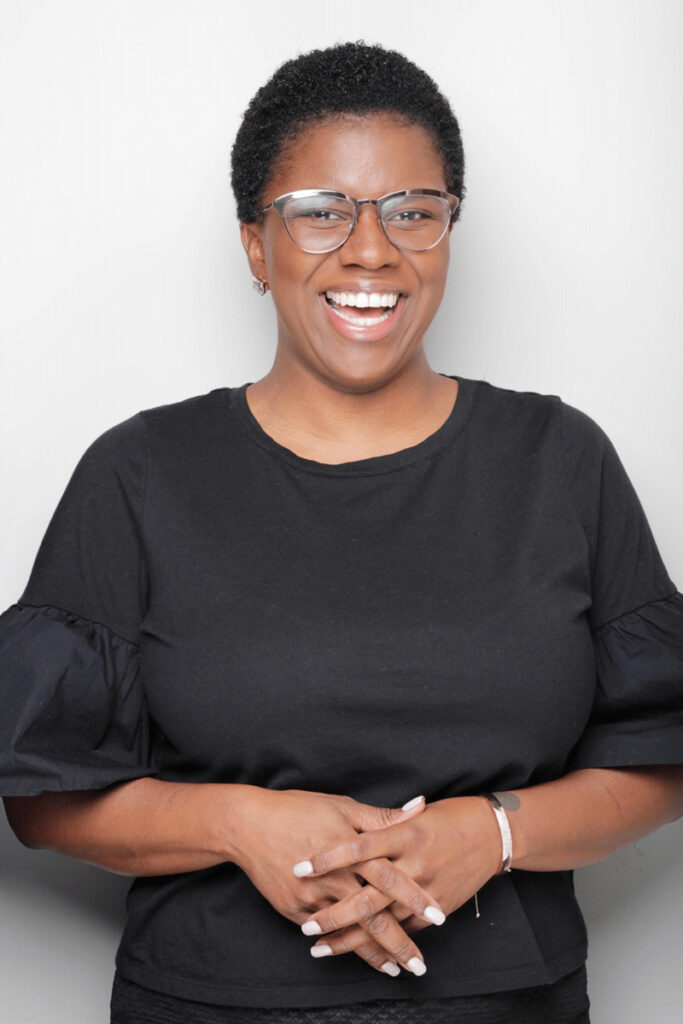 Offer an Experience
For some, going to a salon is a necessity and for others, it is a once in a while luxury. Either way, it is my job to give them a reason to love it, find it unique, and keep them coming back. In your own authentic way, offer them a few options to make their experience much more pleasant.
After a welcoming greeting, I make sure they have access to Wifi, a clean place within reach to put their things, a beverage and snack of their choice and the option of silence, T.V or music. Including these elements can really set the tone for a comfy and cozy salon session.
Ask Questions/Clarify
Although you may have already done a consultation or had a conversation with your clients about the service they chose, it is always good to confirm one last time, once they arrive. Miscommunication happens and people can change their minds on the spot. If it is within reason, supplies are readily available and the new service takes about the same amount of time I can accommodate. You should too!
Listen
My experience has shown me that clients have a hard time finding hair stylists that fulfill their requests. Most of the time, it's just a matter of listening. I love when a client reassures me that I have given them exactly what they've asked for. This means a lot to them.
Educate
Nothing shows a client that you take your job seriously like dropping experience-based knowledge. Clients want to be convinced that you've got some skin in the game. They value it and want to know how to implement the tips you share at home.
Follow Up
Whether you formally send an email or you just shoot them a text, clients love to see that you care about how their experience went and how they are maintaining what you created. This is also an opportunity to reiterate or answer questions about the valuable info that was shared.
Remember, each client is unique, so it's essential to adapt these practices to suit their specific needs. By focusing on these aspects, you can create an exceptional experience that keeps clients coming back and referring others to your salon.