Spring has sprung which makes it the perfect time to style your locs in an updo or a fancy style to bring in the new season of longer sunshine, higher temperatures, and afternoon breezes.
Style inspiration can be found just about anywhere. Whether you are strolling down the aisle at the supermarket or scrolling through Pinterest on your phone there is a surplus of styles for locs, but it takes some time to browse to find the just right style.
If you're looking for a Spring style that will turn heads, then these four loc styles are curated just for you. These styles can be worn for a variety of occasions. Whether you are planning a vacation, a night for dinner with friends, or just going to work then one of these loc looks could be your next style.
The Asymmetrical Loc Bob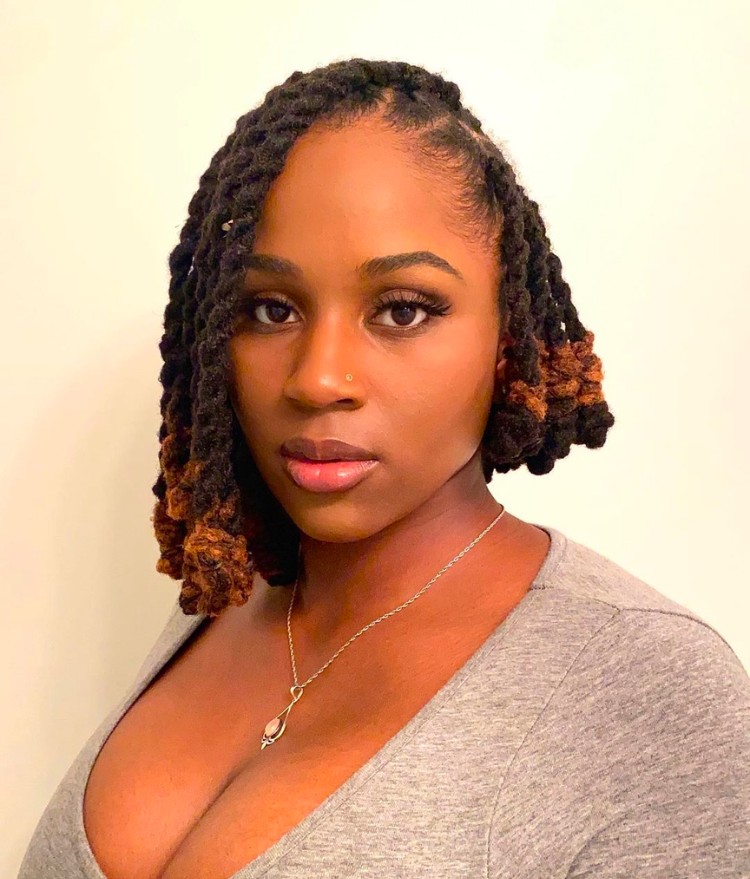 Image source @kafichristine
Loc wearers who have medium to long length locs can try this stylish look by sectioning the hair to create two strands twists. These twists are usually worn small so only grab a few locs at a time. After twisting down toward the end of the loc, wrap the remaining untwisted locs around the bottom of the twisted loc. Wrap until there are no more locs left and finish by securing with a rubber band.
This style allows those with longer locs to rock a style that feels like they have shorter locs. It gives the feel of a loc cut without involving scissors. This style can be worn from wash day to wash day.
Loc Petals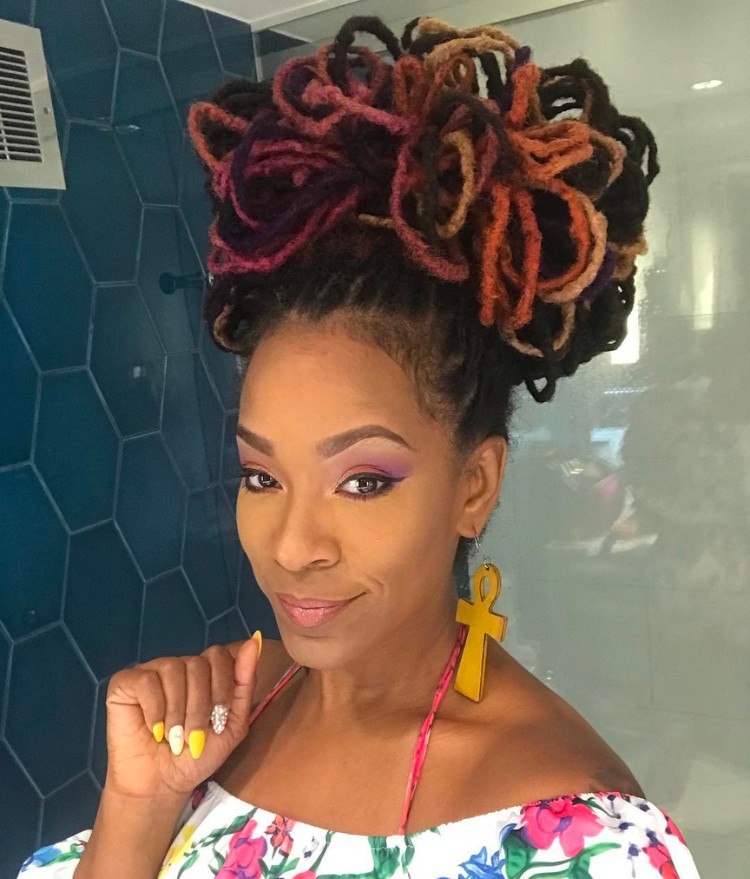 Image source @ilocsitdown
The loc petals are made by looping a loc at the desired length and securing it with a rubber band. The length of the loop can be adjusted. How many locs you use in each loop can also be adjusted based on the size of your locs. If you have smaller locs, you may want to loop several locs at once. If you have thicker locs, you may want to loop one loc at a time.
There are numerous styles that can be created using loc petals. Loc petal fro, loc petal bun, double loc petal bun, and loc petal bangs are some of the styles that incorporate loc petals.
Bun Styles
Anyone rocking a bun definitely has all the fun. The bun will work on anyone who has locs that they can wrap around. The bun is quite versatile because it can be styled in many different ways. Some of the bun styles include the half up bun, full bun, and double bun.
The Twisted Bun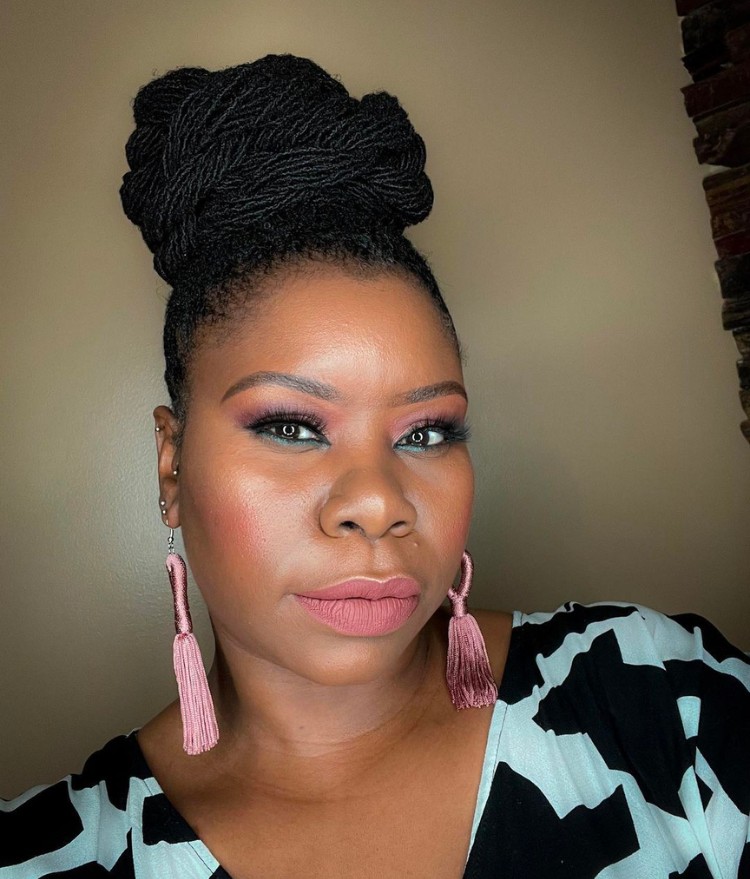 Image source: @whatsthatlippie
The twisted bun can be styled using all the locs or the top section of locs. After the hair tie is secured around the hair, separate small sections of locs to plait the hair. Aim to twist 5-6 plaits. Then one by one wrap the twisted plait around the ponytail to create the bun look. Use bobby pins to hold in place each of the twisted plaits that are wrapped around.
The Barrel Roll Bun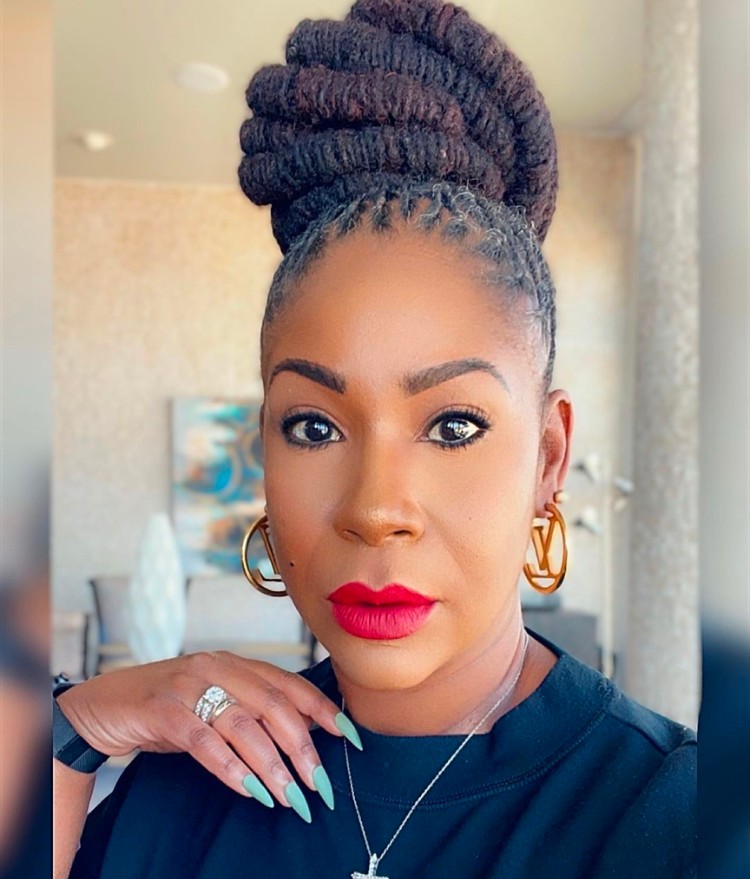 Image source: @missrii
This style can be worn with all locs up or half locs up half locs down. Achieve the style by putting a hair tie around your locs. Section the locs in the ponytail and decide how thick you want the barrel roll. Take a section and wrap the locs around the section of hair until completely covered. If you run out of hair the wrap before you reach the end then grab more hair to wrap around. At the end, braid the remaining hair to keep it from unraveling.
Each of these styles are perfect for the spring. Show off your locs by wearing one of these loc styles. Decide which look will be your next loc style or allow these loc styles to inspire your next loc hairstyle. Happy Styling!