One thing about natural hair is that one style can give you several different looks. Two for one styles apply to locked hair as well. In today's blog, let's talk about a styling technique that can be used to create several different beautiful loc styles: rope twists. Whether you want to style for a casual, professional, semi formal, or a formal event there is a way to make this style technique work for you.
Let's explore the versatility of the two strand twists also known as rope twists. These twists can be worn down, in a ponytail, or pinned in an updo. Keep reading to get some major inspiration on how to make this styling technique work for you. Short length locs to long length locs can be styled with twists work.
What are Rope Twists?
Rope twists take individual locs and twist them together. One way to form a secure rope twist is to twist outward each individual loc piece before twisting it together. The amount of hair used for each twist can vary based on the thickness of your locs and also based on the look you want to achieve. Smaller locs like Sisterlocks or Microlocs will require at least 6-8 locs to be twisted together with 6-8 other locs. Traditional locs or larger locs may use two locs twisted together or 2-4 locs twisted together with 2-4 other locs.
Ways to Wear Rope Twists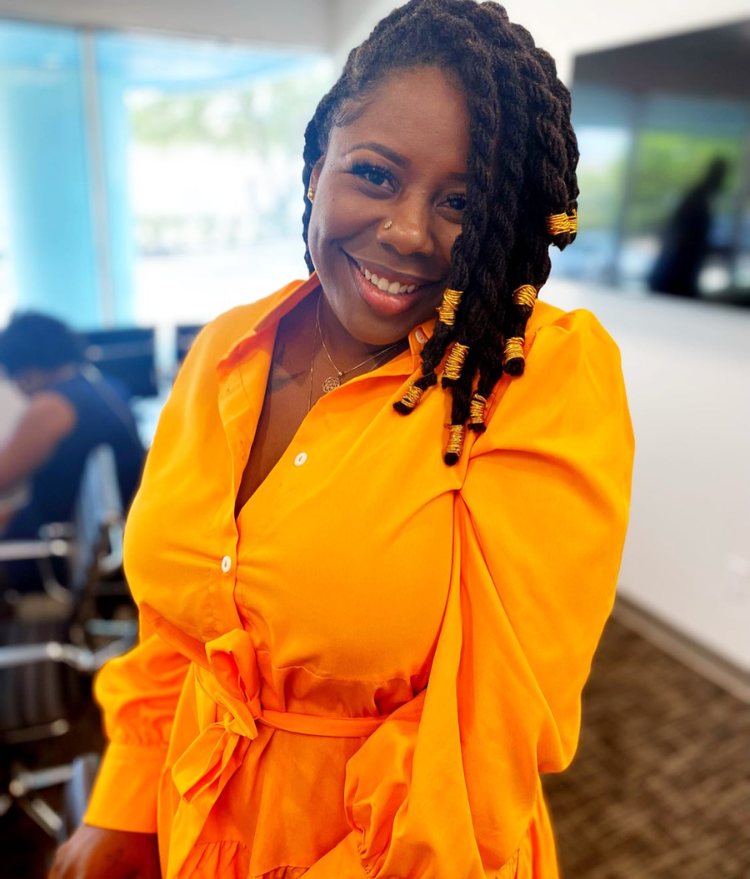 Jumbo Rope Twists with Embellishments
To achieve the jumbo twisted style, more locs will be used per twist. The ends can be secured with a rubber band, and afterwards wrapped with gold hair string to add to the overall look. The jumbo twists can be worn down like in the picture or they can be styled into a different style. The chunky twists are still a simple yet versatile style whether you add embellishments or not.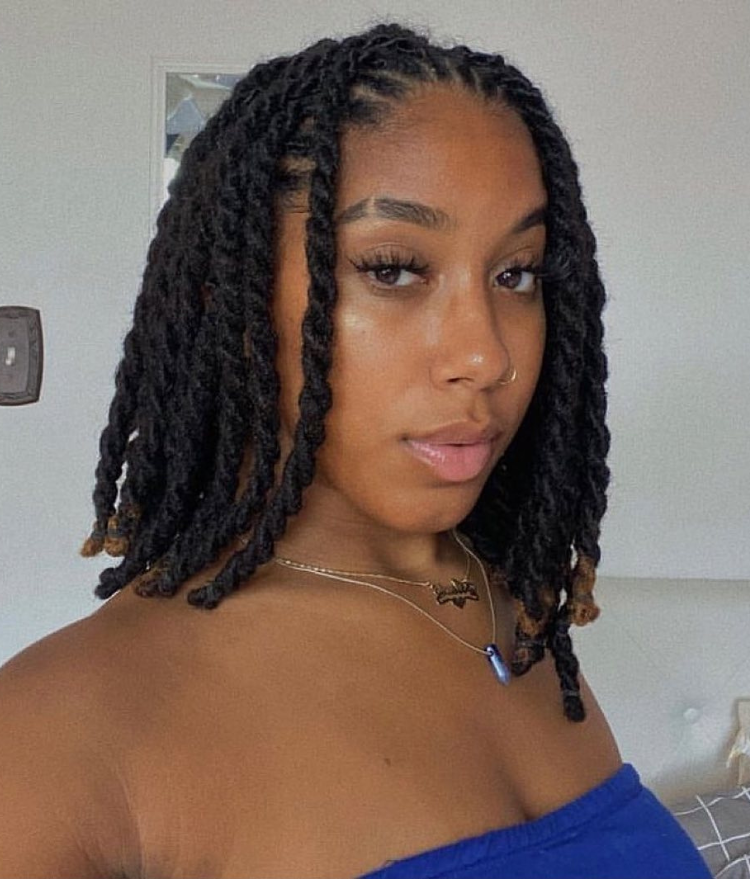 Small Rope Twists
For the smaller rope twists, less hair will be used in the twists. For traditional locs, grab two locs to twist together or grab 2-4 locs to twist together. The smaller twists can be worn down like in the picture or they can be styled into a different style. More individual twists makes styling even easier, but it may take longer to create this style.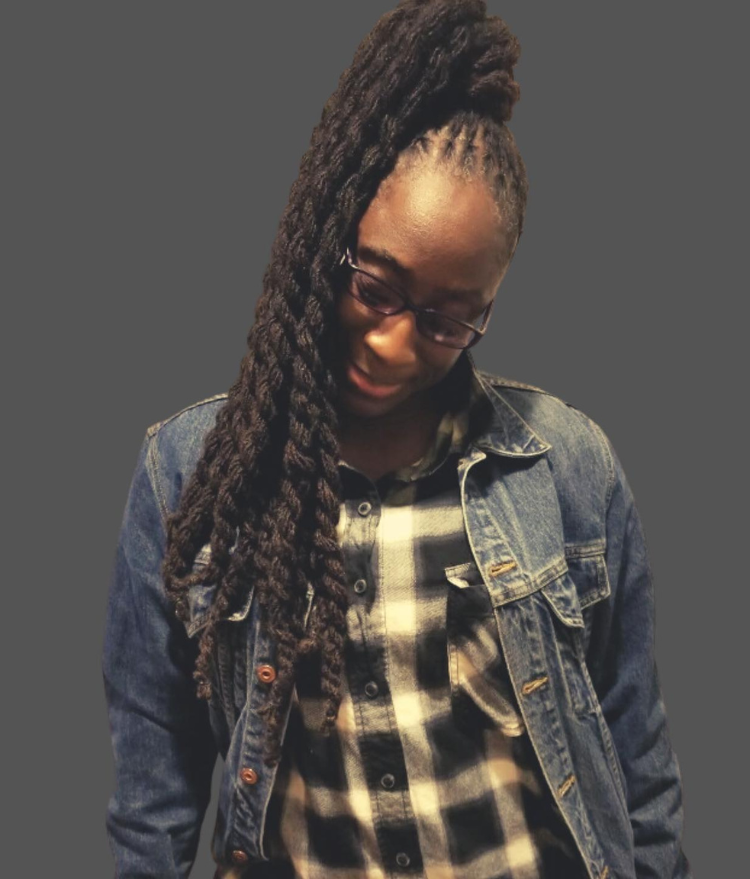 Rope Twists Ponytail
The Rope Twist ponytail consists of creating individual rope twists throughout the entire head then gathering all the rope twists into a ponytail. This rope twist style could be the perfect style for a casual outing or a date night. It's also a good style for an active event.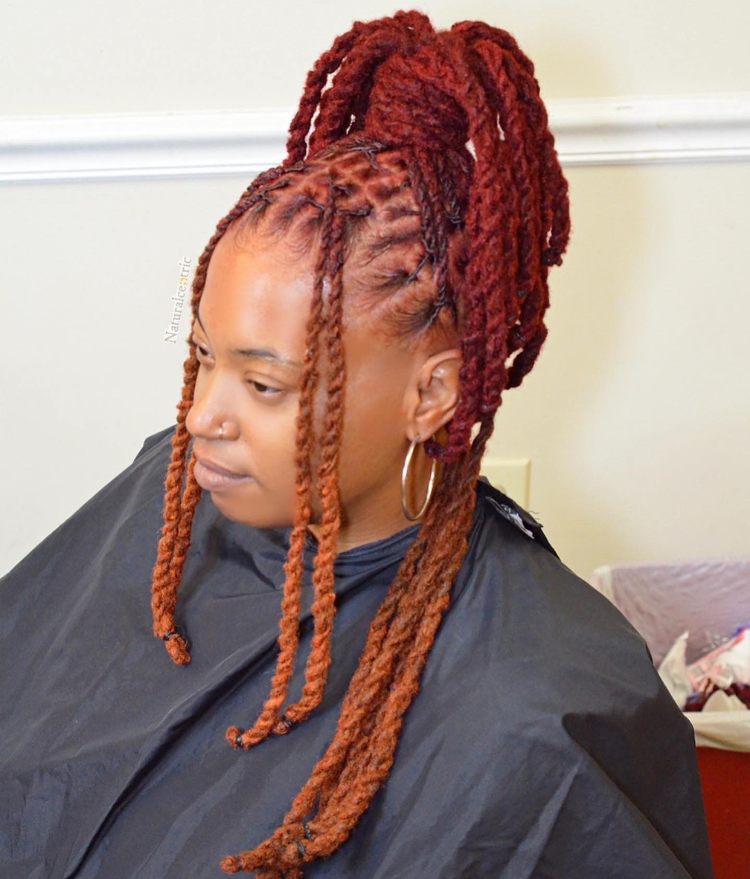 Rope Twists with half up and half down
Rope Twists can be styled with half of the twist secured in a ponytail at the top and the remaining twists can be left down. This is a casual look but can be dressed up or embellishments can be added.
Benefits of Rope Twists
The Rope twisted look can be a go to style during any season. When locs are worn in this style they are better able to retain moisture. You get two styles for one since the rope twists can be styled in a variety of ways. This style also preserves your retwists for longer. Rope Twists are suitable for people with an active lifestyle. Try adding embellishments like beads, hair string, and cowrie to change it up.
Rope twists are a versatile styling technique that can be used to achieve different loc styles. Add some rope twists to your next style.