Events, workshops and online courses for kinky, coily and curly hair care
Because education matters to healthy hair care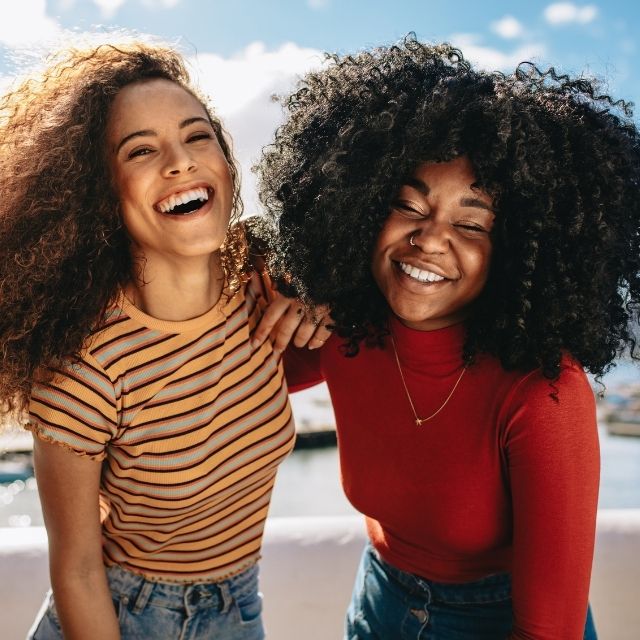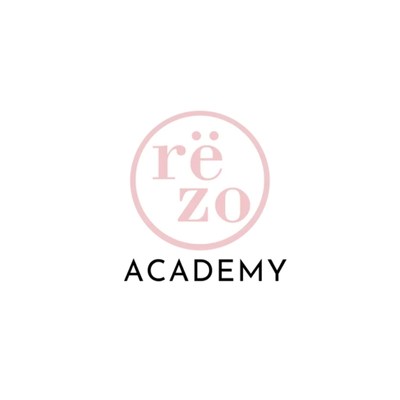 Rëzo Academy - Become a Curl Expert
Transform your career & the way you see curls. Learn how to cut, color & style the Rëzo way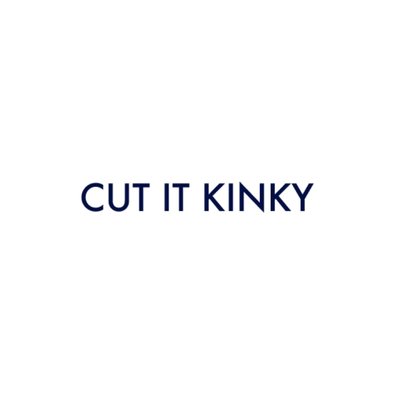 Cut It Kinky -Embrace The Tight Curl Culture
Build an equitable & profitable beauty career serving ALL hair with Cut It Kinky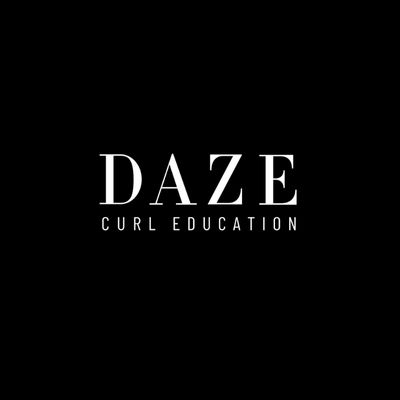 Daze Curl Education
Daisy Daze Henson of The Daze Studio has developed an easy method for cutting & styling which results in consistent, beautiful curls! Her certifications will give you the confidence offer these services to clients of all curly textures.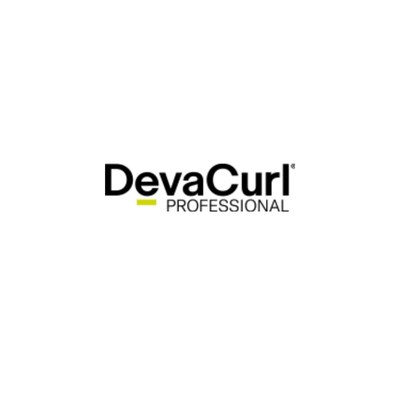 Deva Curl
Becoming a curl care expert will elevate your career as a stylist giving you next-level skills to serve the curl community. So, are you ready? Because DevaCurl® education is here to support you & help you thrive. We offer a learning path with digital, virtual, and in-person classes.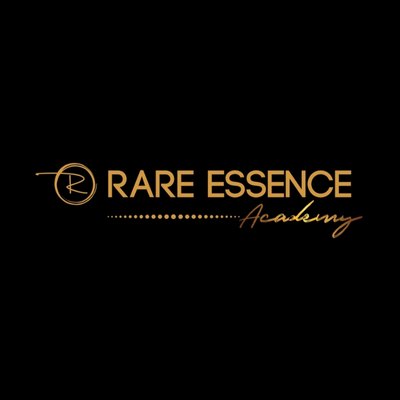 Rare Essence Academy
Discover how to consistently create immaculate hairstyles, build confidence & attract high paying clients. Master the art of precision & speed: every detail, technique, part, twist, braid, loc & cornrow exposed.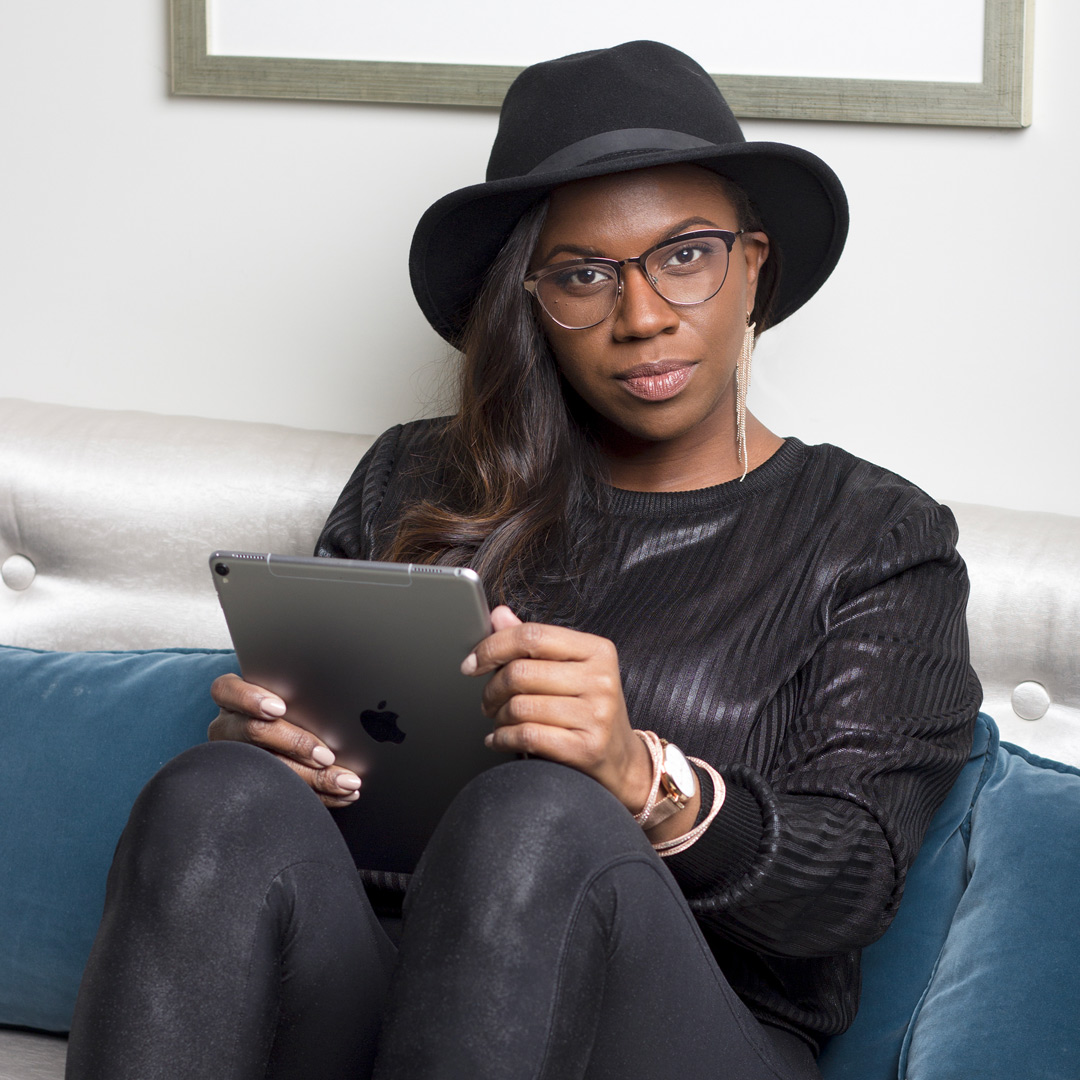 Curls & Texture University with Tish
This session is perfect for remote workers, social distancing or those who are out of range from a textured/curly salon. Includes a Hair Assessment, Product Education and Plan of Action. Click the link below to learn more and enroll.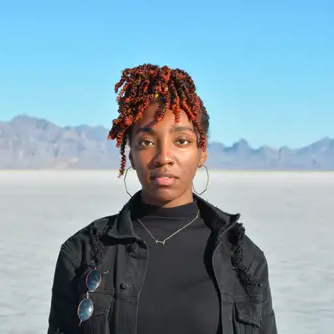 The Crown Academy: The Official Online Natural Hair Certification Program (Live Training)
This intensive certification course will prepare you for the world of Natural Hair!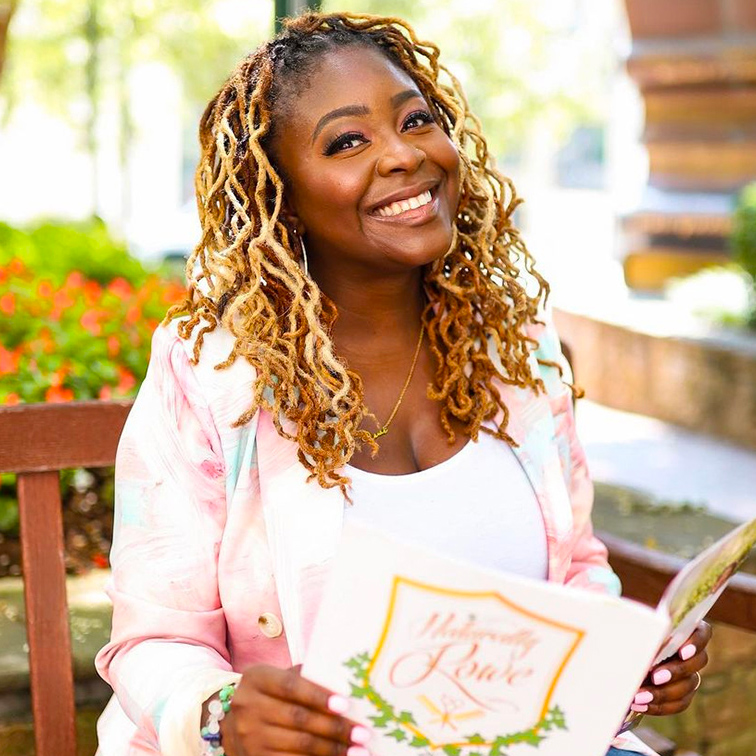 Mentoring programs by Naturally Rowe for Sisterlocks, natural hair stylists
Full mentoring programs for hairstylists to get started with their  Sisterlocks® and and hair care business.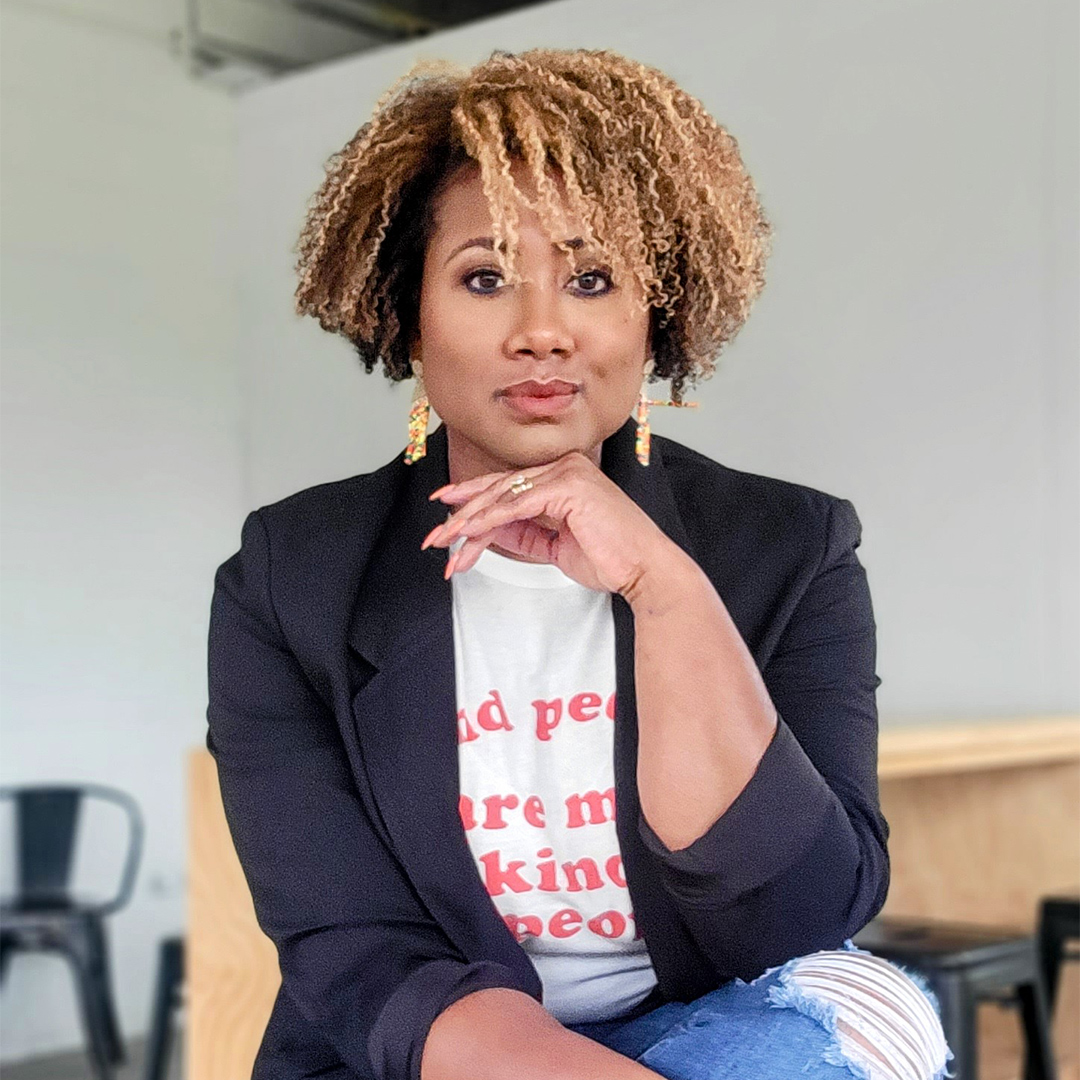 The Royal Treatment: The Curl Prep Pro (Salon Edition)
For the Stylist or Highly Motivated Consumer who loves all the hair education they can get their hands on. Those looking for intermediate level information as to WHAT do I use and HOW do I use it? The opportunity to experience the walk-through of a full salon experience with a new client.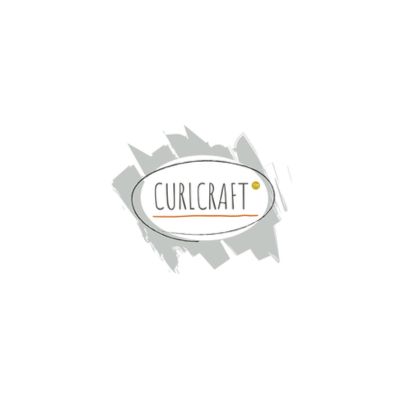 Curly Hair Coaching Program by Curlcraft™
This course helps creative and driven hairdressers around the world build the confidence and skills needed to master curly and wavy hair in order to elevate their careers and grow their curly hair businesses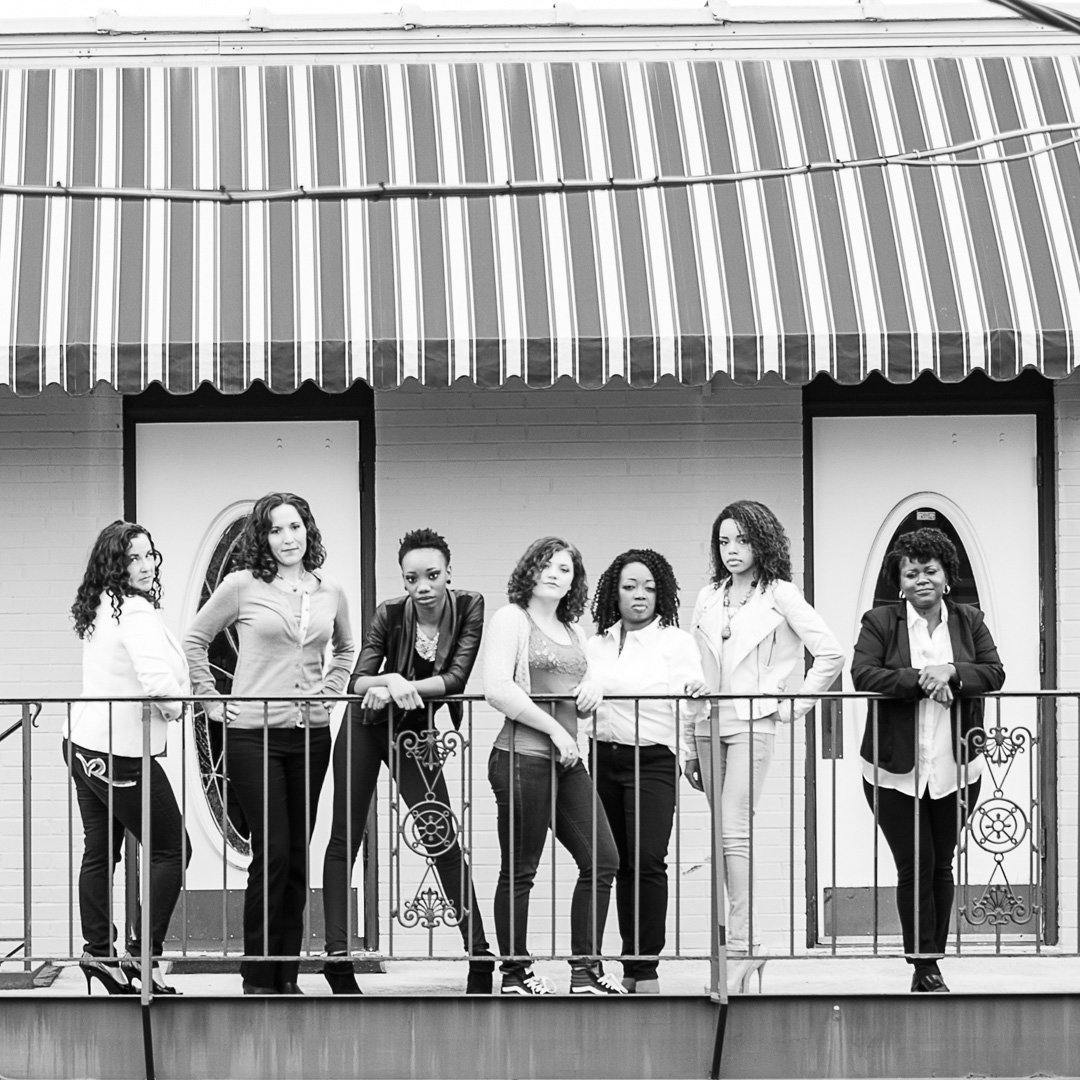 Curly Hair Courses with the Curl Company of GSO
Find online classes on coloring, cutting, and general education on curls.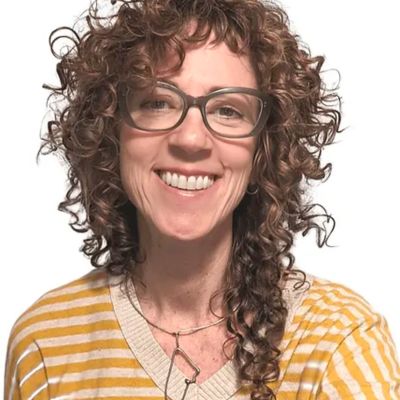 Curlcraft at Home
The Curlcraft styling methodology will teach you a simple routine on how to get consistency or versatility with the same haircut. Learn the methods that can lead to great hair days EVERY DAY. If you're wanting effortless hair that looks good day after day without starting over.
Enroll >>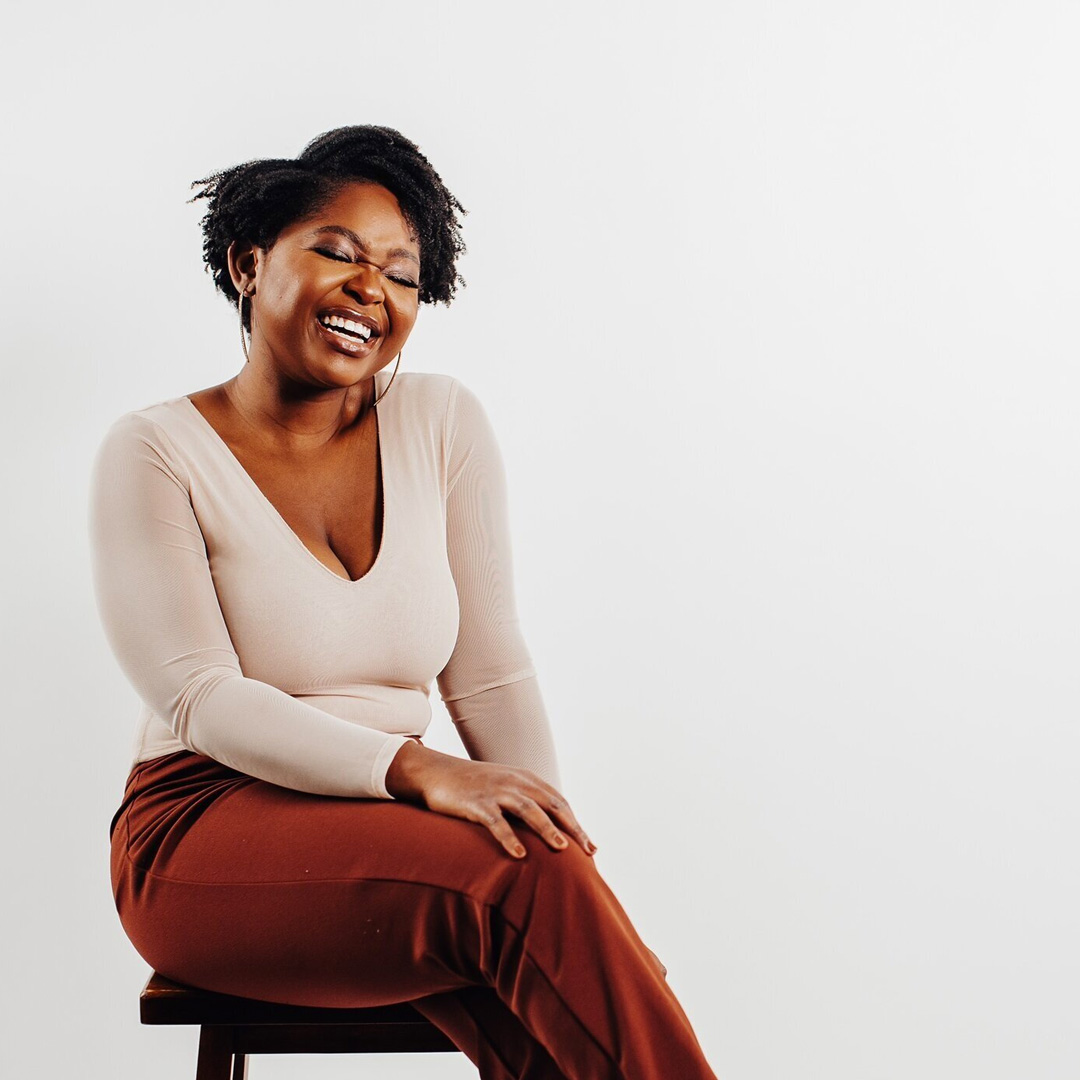 Yes Her Home Studio Course
6 weeks of curl coaching, Educational modules, product recommendations, in depth styling tutorials on wash and go techniques on tight curls, option to submit video for feedback from a professional, a community of fellow curlfriends for support.
Enroll >>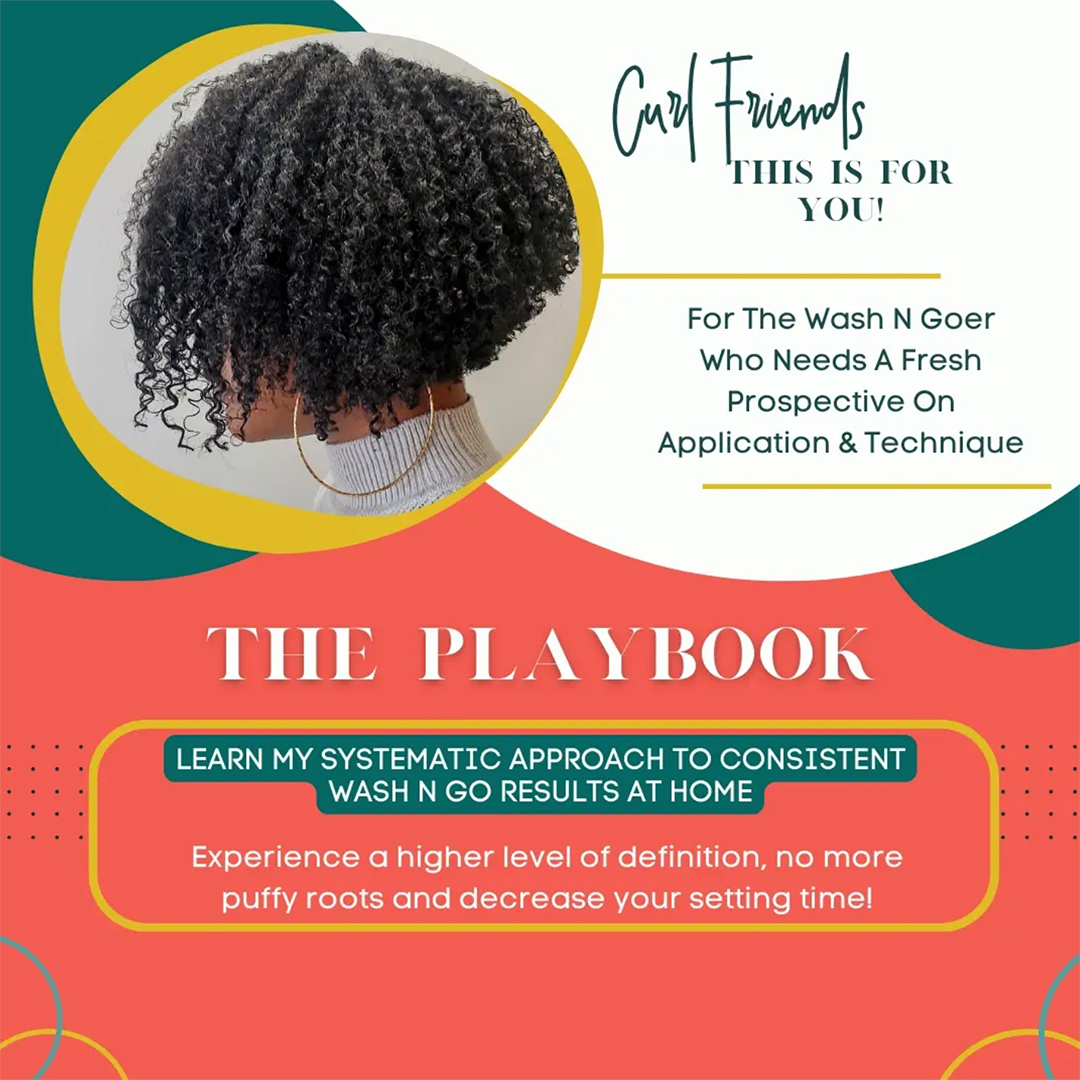 The Playbook (Shower Edition)
For the Curlie that has been in See Some Curls or is a relatively experienced Wash N Goer who needs a fresh perspective on application and techniques. Also needs help tweaking and troubleshooting areas such as water to product ratio, raking and smoothing.
Enroll >>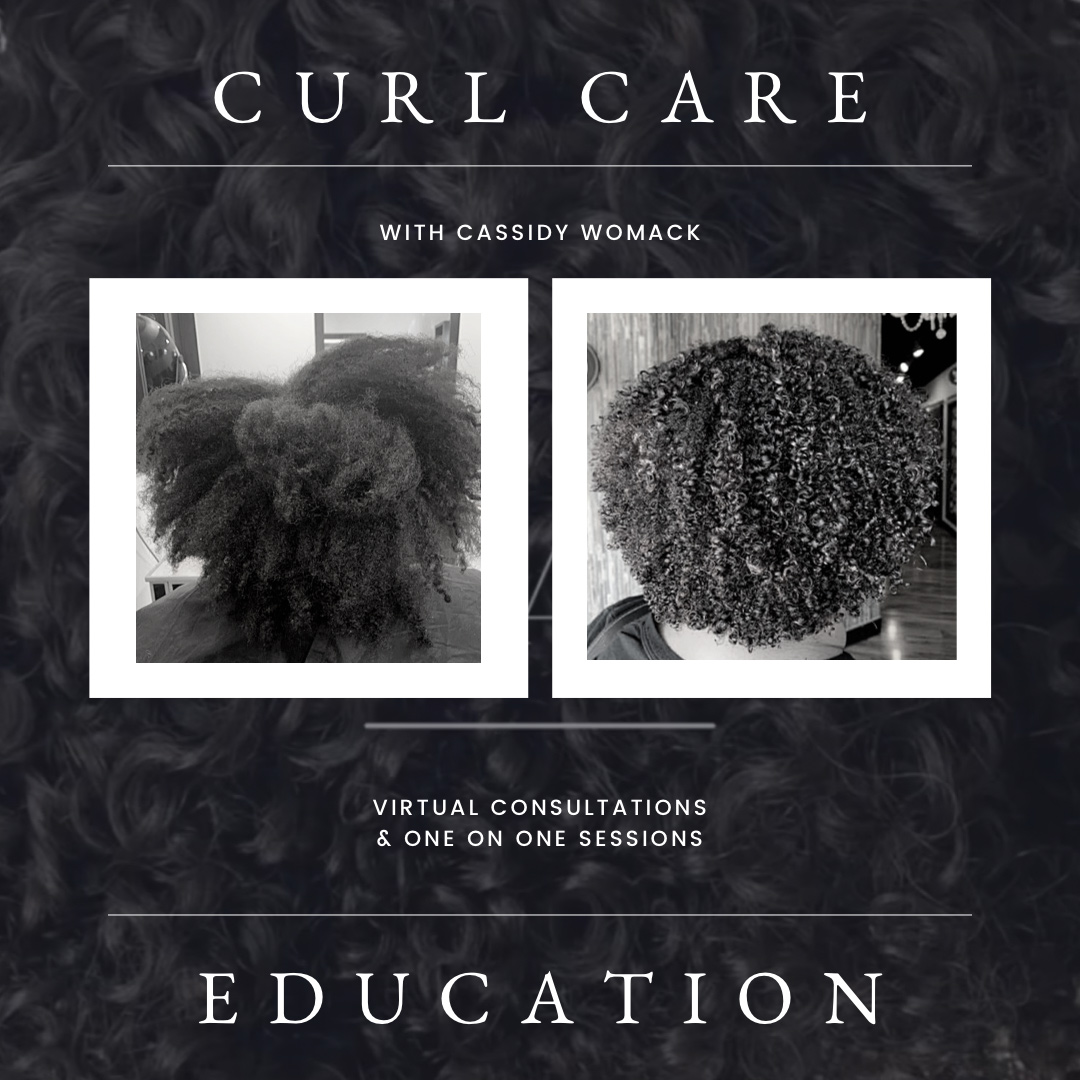 Virtual Curl Care Education with Cassidy Womack
Are you searching for answers on how to care for your natural hair the best way? Curl Care Education has helped hundreds of people learn about their hair and what it really needs in order to reach thriving curls!
Enroll >>
Featured Hair Care Tip Videos
Check back for new events
Previous Events & Replays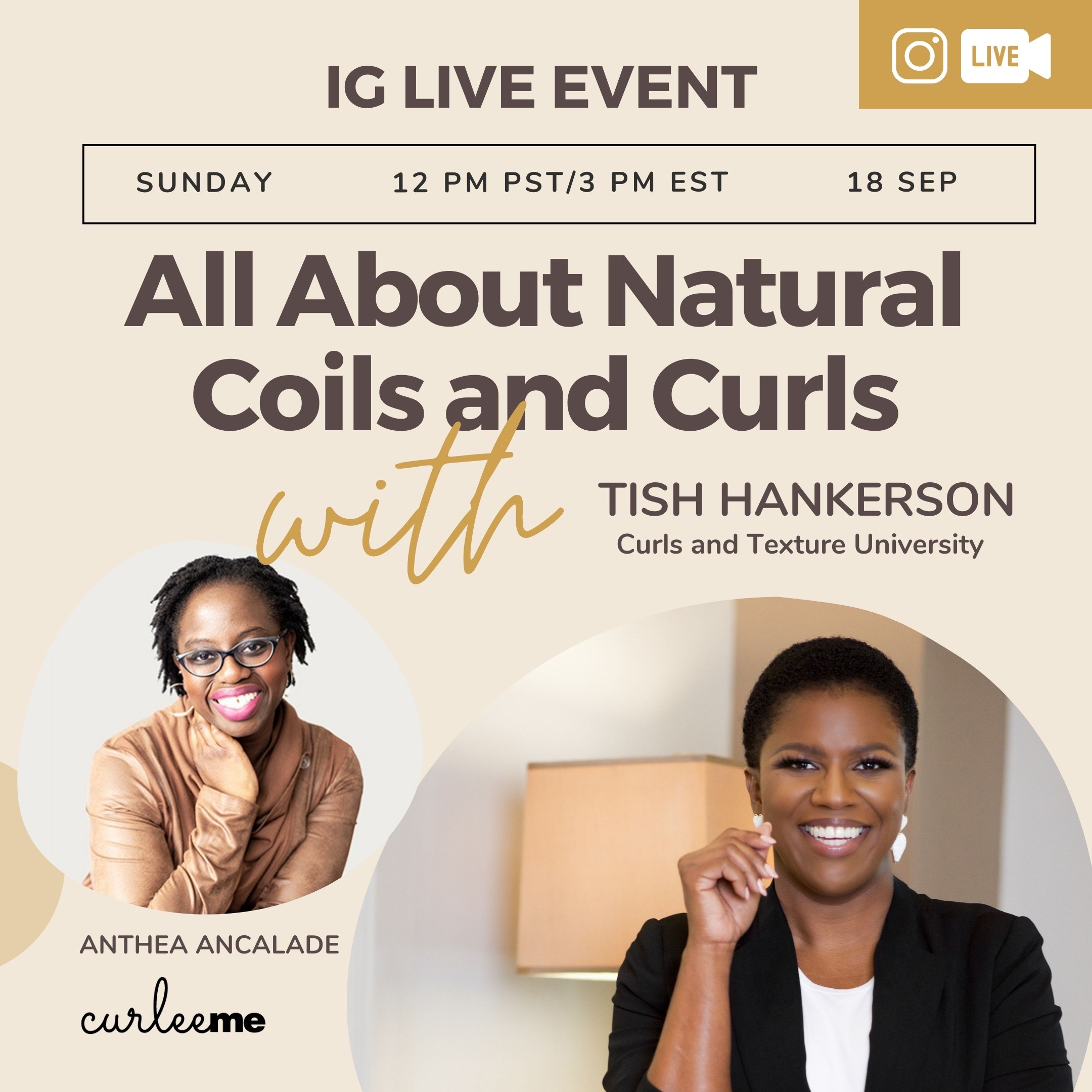 All about natural coils and curls
When: September 18 @ 12:00 pm PST/3PM EST 
Location: IG Live @curleeme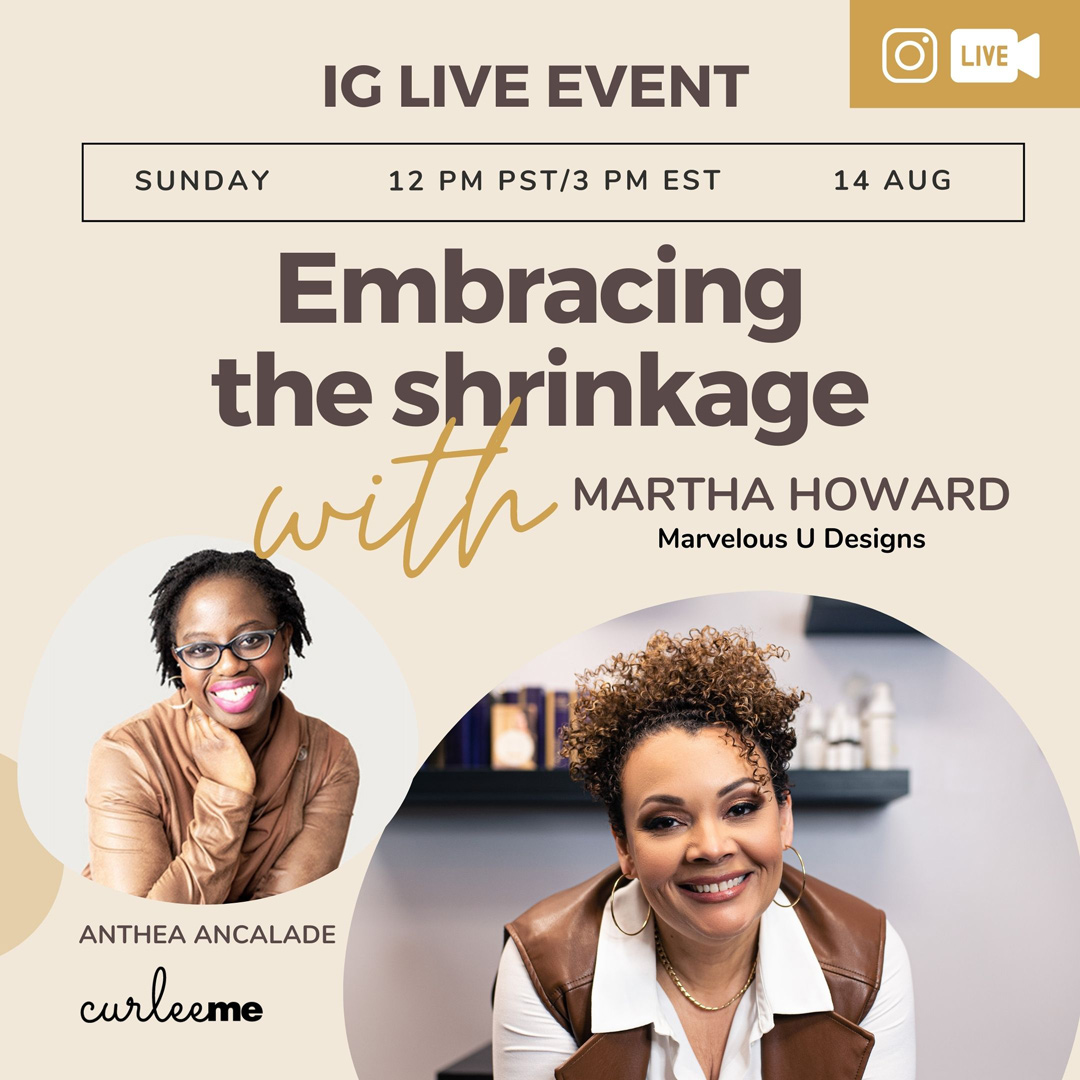 Embracing the Shrinkage with Martha Howard
When: Aug 14 @ 12:00 pm PST/3PM EST 
Location: IG Live @curleeme
We were live with Martha Howard disccussing shrinkage.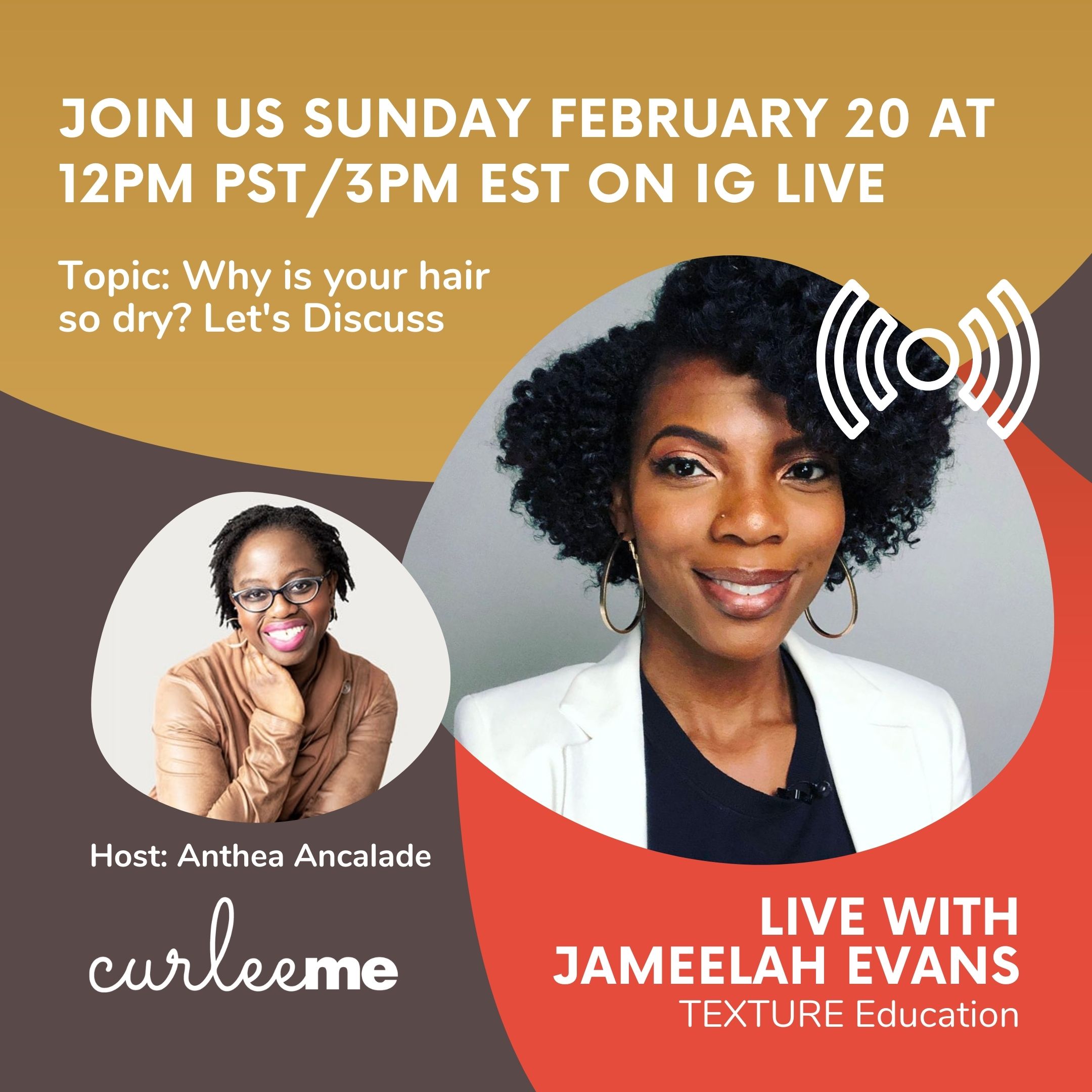 Why is your hair so dry? Let's discuss
When: February 20 @ 12:00 pm PST/3PM EST 
Location: IG Live @curleeme
Join us with hairstylist Jameelah Evans of Texture Education as she teaches us how to keep our hair hydrated and moisturized.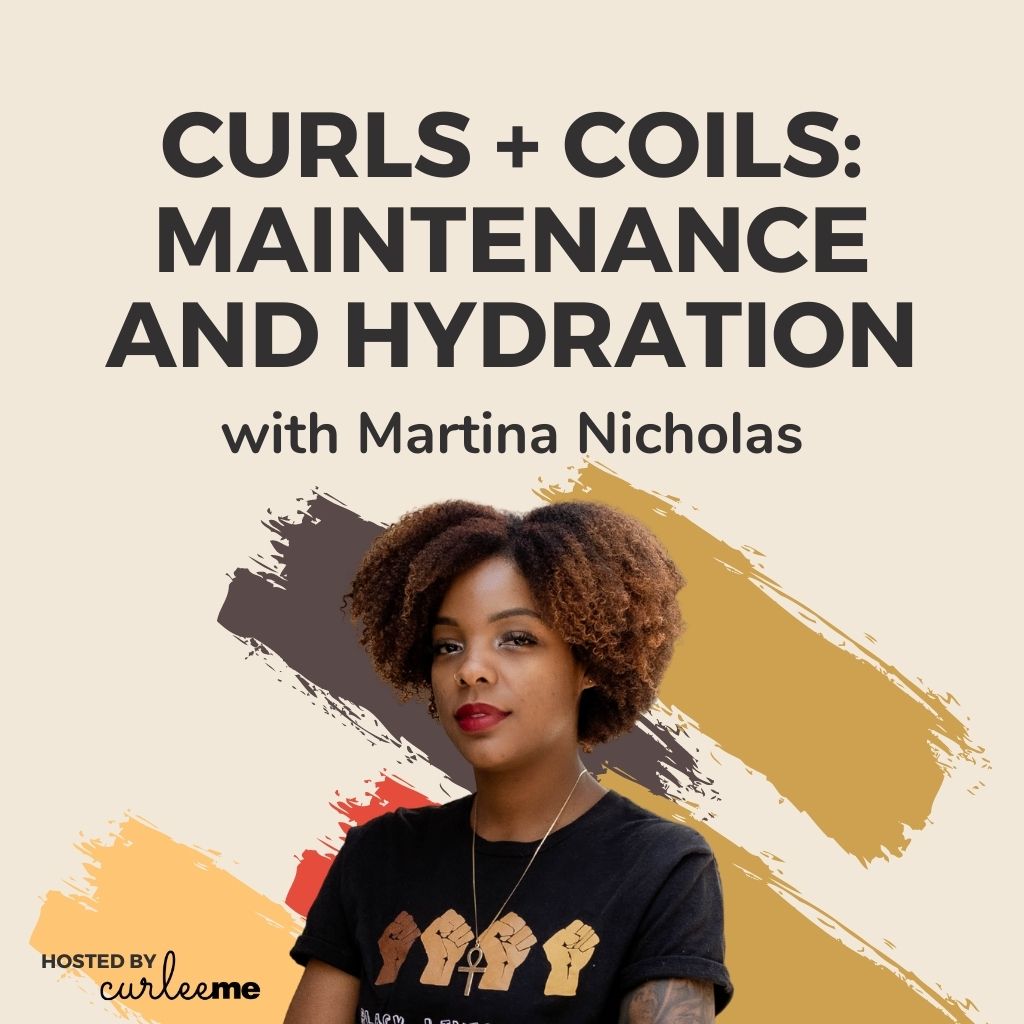 Curls & Coils: Maintenance and Hydration
When: October 15 @ 5:00 pm - 6:00 pm EDT
Location: Virtual
Join Hair Stylist Martina Nicholas of Sunflower Curls, hosted by CurleeMe, as she helps you discover how to maintain healthy hair (no matter the hair type) in an easy and simple way.
Make haircare easy and stress free!
Understanding the in's and outs of how to best hydrate your hair, finding the right hairstyle and how to best care for it can seem overwhelming and confusing.
Replay available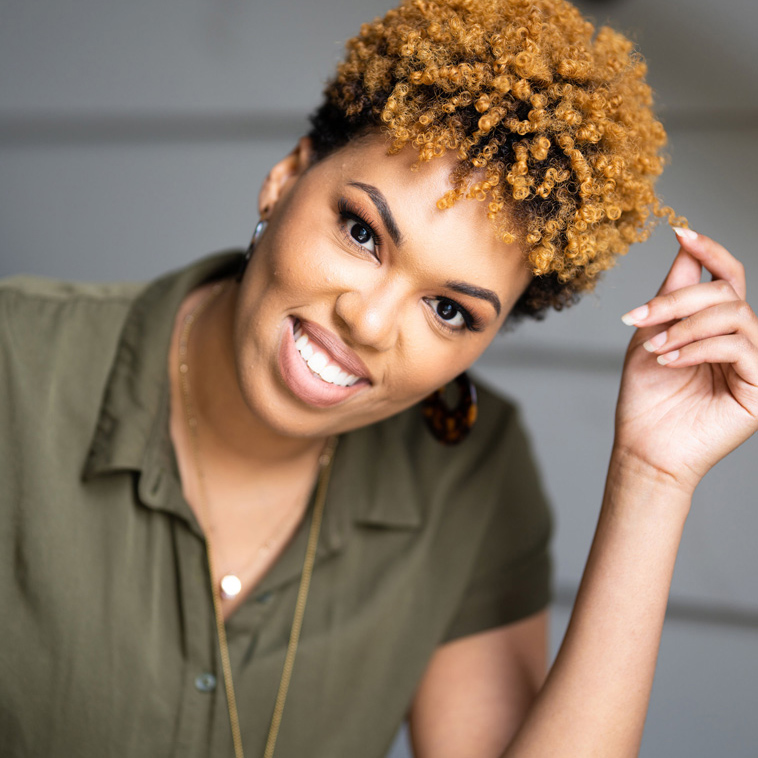 Hairstylist Masterclass with Jewels Jones
When: July 21 @ 6:00 pm - July 22 @ 7:00 pm EDT
Location: Virtual
Learn how you can jumpstart your career and make your dreams a reality in our 2-day workshop hosted by CurleeMe and Jewels Jones.
If you're a hair care provider and you're just starting out or looking to grow your business, join CurleeMe on this online event as we host a special guest, Hair Stylist Coach Jewels Jones. Here, she will share and teach her 3 strategies to setting your business up for success.