Nothing beats Grandma's hands. Her palms formed the perfect blend of flawlessness and healing of hair and all the more. Cornrows, ponytails, pressed and braided hair within a hot kitchen are nostalgic memories combined with love and oil during childhood.
By tradition, the idea of maintaining hydrated hair came from the use of oil, historically referred to as a "greased scalp". Blue Magic, Pink Lotion, and castor oil were the golden keys passed down through generations. These trusted teachings have committed us to blindly apply them to our hair more consistently during times of heightened dryness and in preparation for colder months. Coconut oil, jojoba oil, almond oil, you name it – there is a slippery bottle somewhere, already opened and ready to use.
Now, hold your pearls for this! What if I told you, gone are the days where grandma's various oil tips are necessary and that stylists are advising their clients to ditch oil? I will be the first to admit that suggesting ridding our hair care process of one of the most sacred steps seems to be an irreverent tale. So, breathe with me.
An uneasiness arises when there's a challenge to our norm, especially regarding our crown of coils. While most of us are oil junkies, I implore you to ask yourself, "does our hair truly need oil?"
Where is the 'no oil' tea coming from?
Stylists are noticing their clients' worry about the lack of hydrated hair, the excessive use of oils, and the overburdening of hair suggestions. With so much information to retain, influencers, YouTube videos, and the like stand in as the echoes of confusion. Clients are now more bogged down than ever because with so much to choose from, deciphering who to listen to can be difficult.
While the hair care journey is no black-and-white experience, stylists suggest that we pull back on all our uncompromising twenty steps and get back to the basics: wash, condition, and add in an application of serum or styling gel.
It is no secret that water and oil do not mix. This truth drives a wedge between the widespread belief that it is the active ingredient in retaining moisture. How can this be? With the need for hair hydration and lots of it, H20 can be crowned as one of the great ingredients. We are quick to grab oil when our hair seems to be frizzy or when it appears dry, but sometimes our hair diagnosis involves needing to restart the wash and conditioning process. Are we all looking for the shiny, soft, and healthy look so much that we're choosing oil over everything else? Even on our best days, curls can't last forever.
Aishia Strickland, co-founder of Cut It Kinky has combined her passion for educating the natural hair community with her devoted love of being a stylist. Strickland captions one of her many Instagram photos, "What's wrong with oils and butter? The way that the natural hair community has advised/suggested using oil for sealing the hair is one of the reasons many complain about their hair being dry. And the use of butter as stylers is why so many experience hairstyles that don't last more than 24 hours." Heavily relying on oils seems to be a dangerous barrier between the need for hydration and the eeriness of putting down something that has been a part of our routine for most of our lives.
Could the overload of information force large amounts of oil into the corner of opposition? Are you unable to retain length, or are your curls drying out no matter how often you apply it? Perhaps the thirst from your hair is calling you away from oil and screaming for more water. The push to leave oils in the past is also chanted through the mouth of stylist Camille Janae. Camille shows a head of dehydrated hair in a viral TikTok video. She notices the water repelling as she attempts to run water through the client's hair.
Camille's observation emphasized the negatives of heavily relying on oils and butter for hydration, "water is the source of hydration. Water and oil do not mix." Camille believes that proper hydration is obtainable if we allow our strands the space to breathe and thrive without the coating process. Water must penetrate without being blocked by so much oil and petroleum-based products.
Water renewal helps make hair strands feel smoother, springier, and encourages elasticity. While being a standalone hydrator, water is often forced only to touch the hair and slide down coils covered in oil. As a carrier of vitamins, water can serve as an equilibrium in the event of excess protein and help keep your hairstyles intact for a more extended period. Water underperforms when trying to combat the application of oil. Although both oil and water can help reduce frizz and add shine to our tresses, oil is solely limited to working along the cuticle.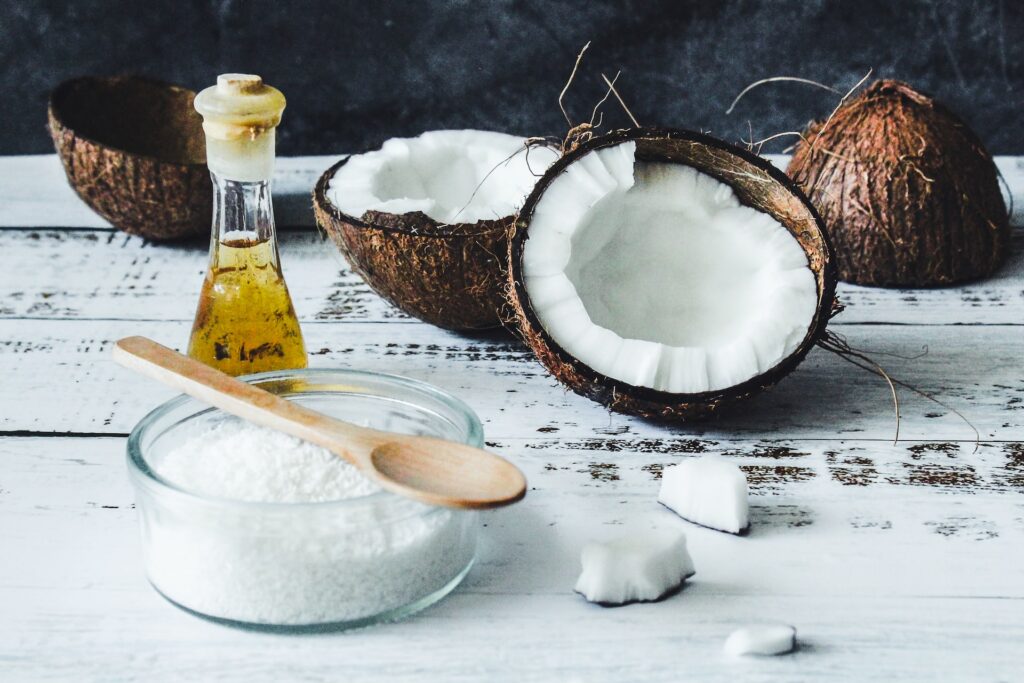 What are stylists suggesting as an oil replacement?
Stylists aren't suggesting that the removal of oil warrants the need for an additional product. Getting back to the basics is what's recommended. The basics before the world took off with so many ways to be invested in your natural journey. The silver lining is to understand what you're putting in your hair. A simple wash-and-go day free of extra oils consists of using a sulfate free shampoo, a conditioner without so many butter and oils listed, and gel. Although all hair is different, it is always a game-changer to pair up with a natural hair stylist to receive expert advice.
Assessing the recommendations
According to a few stylists who have announced a tried-and-true process no longer inclusive of oil, our faithful routines will need to change. Could it be that packing on heavy amounts leaves our stylist with no choice but to recommend that we completely stop? Is the LOC method all fluff? The conversation about ditching them isn't an easy one. But, if you're interested in a new way to explore hair hydration, why not choose the water route? Stylists are trying their best to educate those along the natural hair journey. With some nay-sayers, their attempts to try out the oil-free recommendation have left them stunned and onto a new routine in which oil-free curls are free and thriving.