Locs are beautiful, versatile, and can be styled in varying forms. The way you choose to style your locs should brighten your smile and add that extra boost of confidence. Looking for some new and trendy ways to style your locs? Here are 5 stunning ways to do that.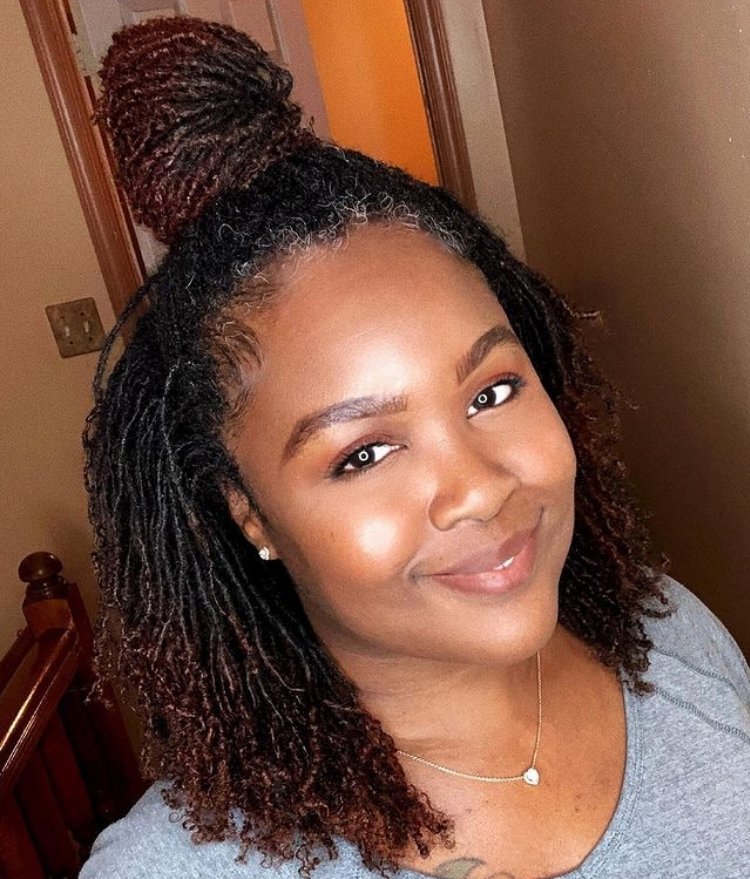 IMAGE SOURCE: @thatfrioslocd
Half and Half
Quick, easy, and classy. Young or old no one ever gets enough of this hairstyle. Simply let one half of the locs down and the other rolled and twisted in a bun. Don't forget to lay those edges for that added touch.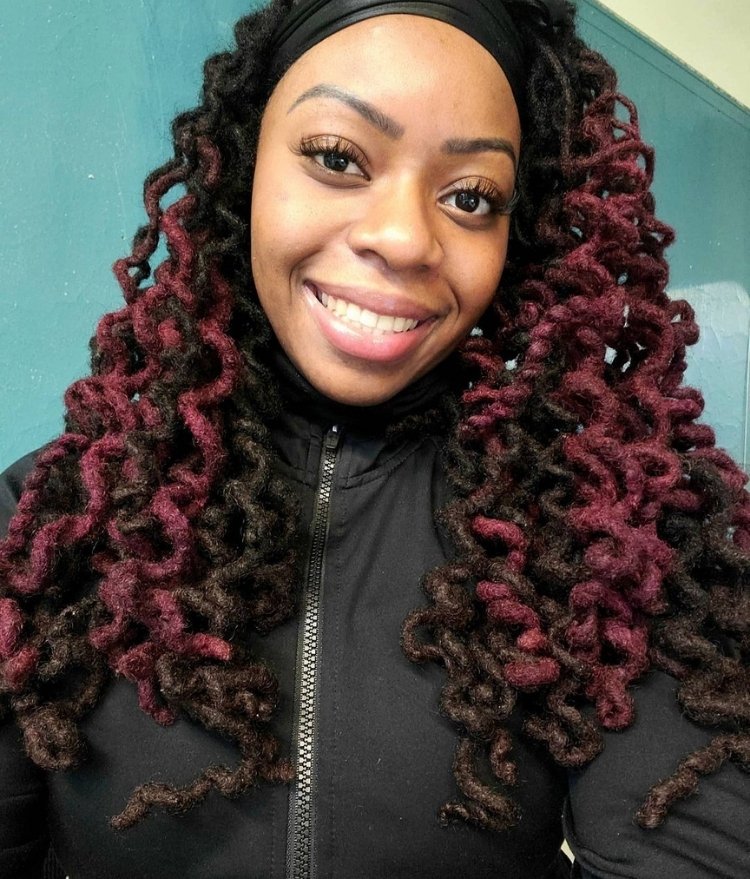 IMAGE SOURCE: @bainaspeaks
Down and Curly
The essence of locs is highlighted when it is worn down. Not to mention adding some curls to it to give that extra bounce. Loc curls can be achieved with the use of water and hair products for added moisture along with spiral rods, braid outs, or pipe cleaners. Give it a try there's absolutely nothing to lose.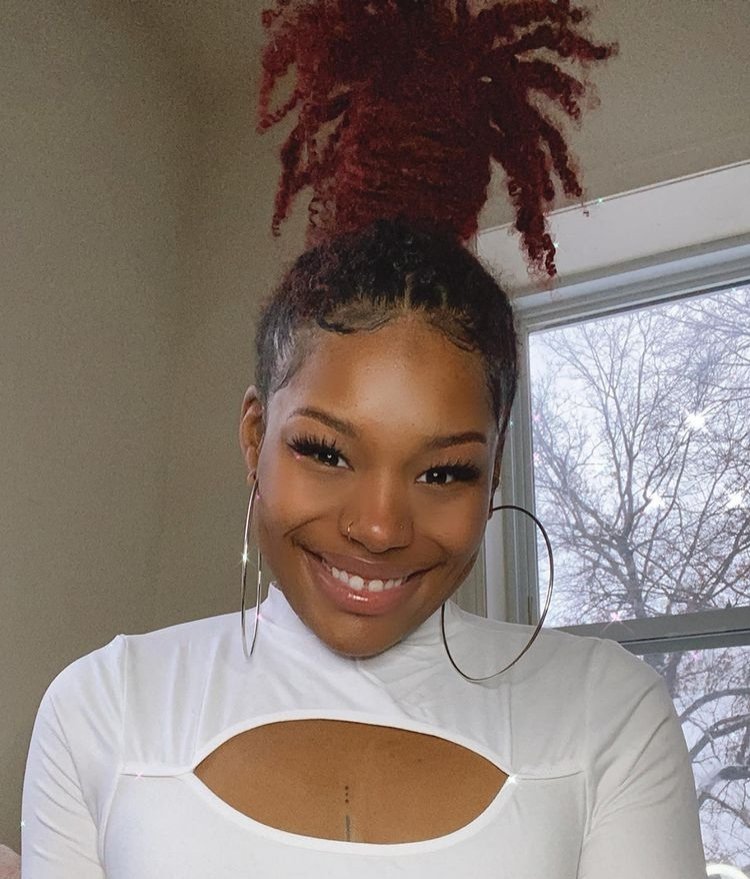 The Palm-Tree Ponytail
Trendy is the best way to describe the Palm-Tree Ponytail Loc hairstyle. It may look technical but it's easy. Wrap a couple locs around each other with the help of hairpins to keep it firm and in place. Embrace your confidence.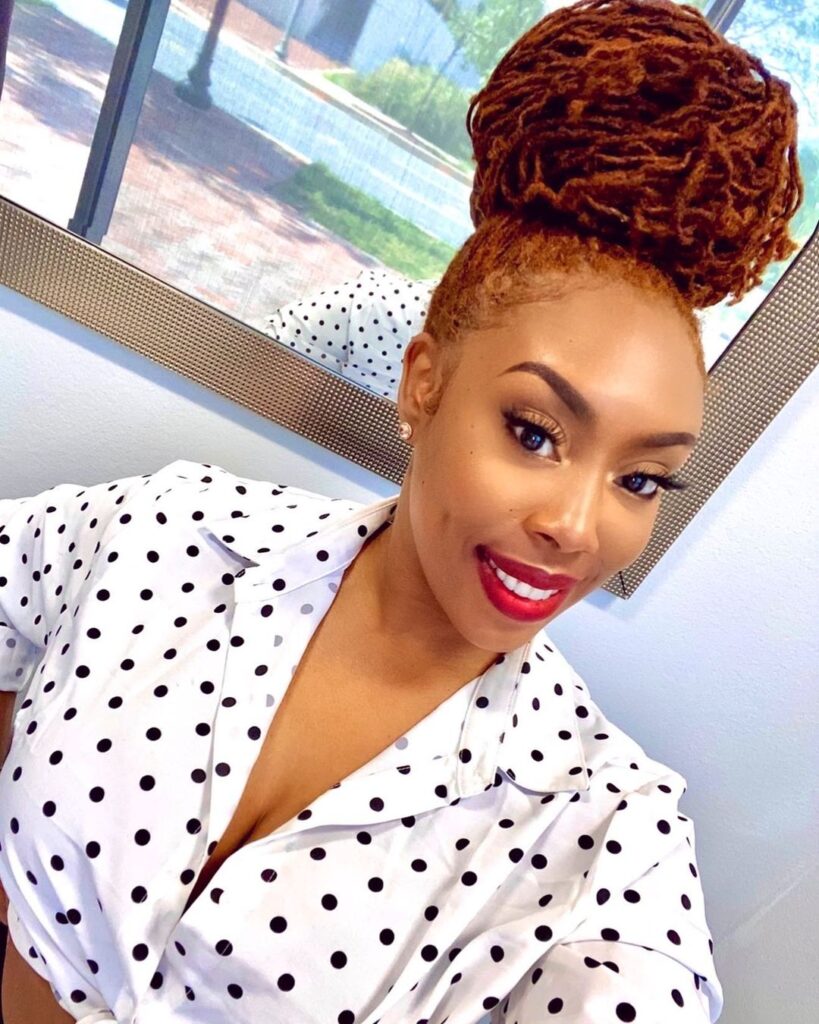 IMAGE SOURCE: @patience_edet
The Loc Bun
The loc bun is the most sophisticated yet simple hairstyle. It suits every occasion. With the use of a scrunchy or rubber band catch your twisted locs in a ponytail and wrap locs around each other until you have attained your desired bun shape. Be ready for all eyes to be on you.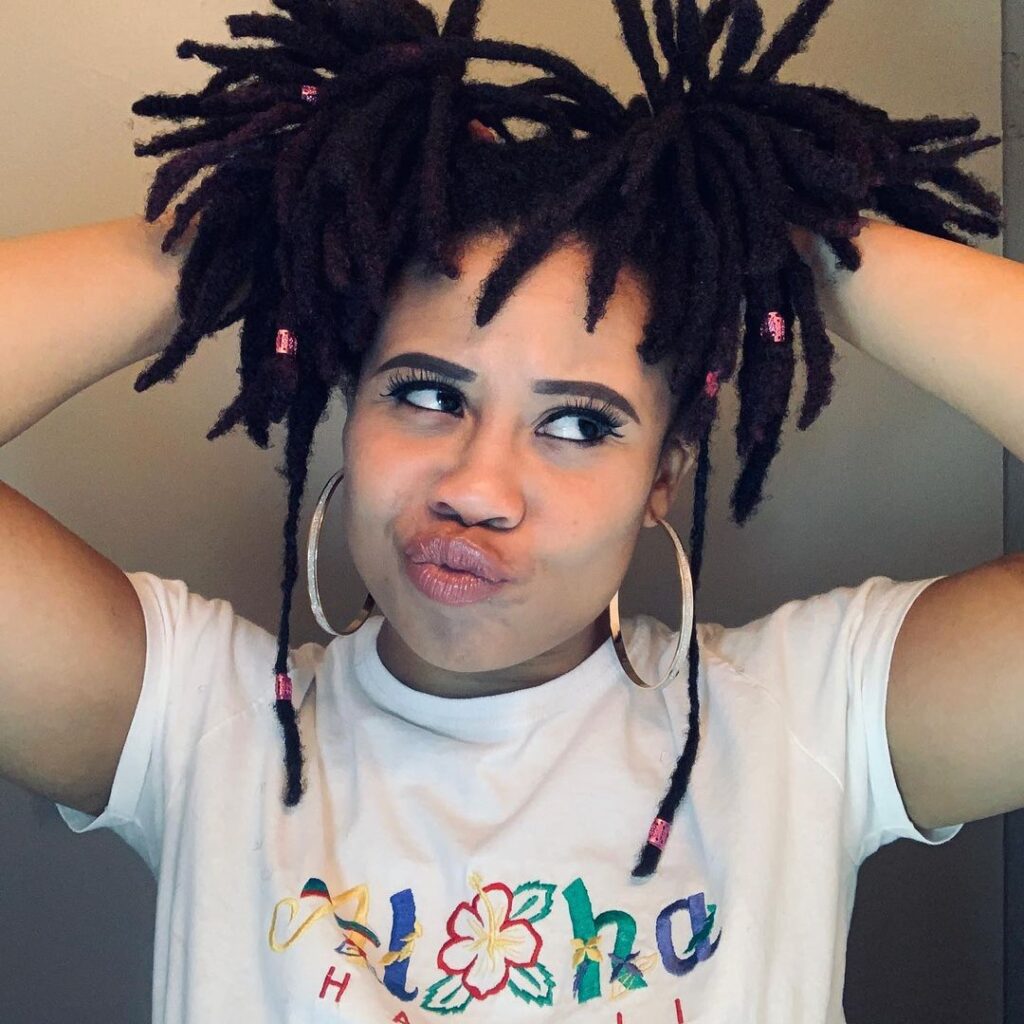 IMAGE SOURCE: @dopestoddfuture
Loc Pigtails
The girly child at heart lives within. This hairstyle suits just about anyone and is sure to lift the mood. Only smiles are allowed with this energetic loc hairstyle.
Pick, choose and refuse. Enjoy your locs with these five hairstyle suggestions.
Jonnelle O'Connor
Jonnelle O'Connor is a Jamaican blogger who enjoys writing about the care and health of natural hair. Her passion for hair originated with her personal healthy hair journey. As a certified Counseling Psychologist, she also delights in mental health and dreams of a day when mental health awareness is truly recognized, and the debilitating stigmas are smashed for good.