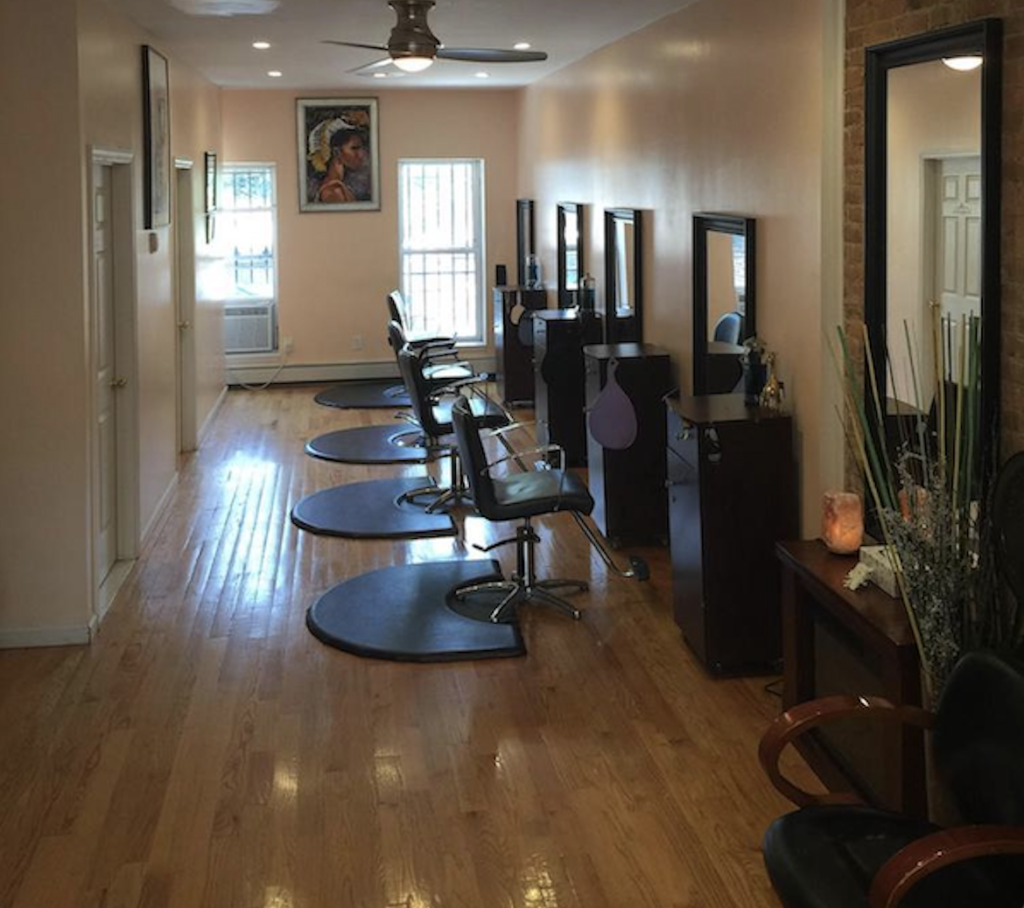 Sabine's Hallway Natural Hair Salon LLC
Sabine Bellevue
We are a full service salon dedicated to maintaining the natural luster and strength of textured hair.
Our styles range from 100% natural to incorporating extensions and weaves. We use products that enhance the health and look of the hair. Products such as Jane Carter Solutions, Going-Natural, Praises, Basic, and Karen Body Beautiful.
Our hair specialists will customize a hair regimen that will support the growth and health of your hair journey.
The salon is a peaceful hideaway located in the Bedford-Stuyvesant section of Brooklyn, NY. We offer a renewing experience in an intimate and relaxing environment.
We are available for weddings, photo/video shoots, fashion shows and performances.
Full Color, Natural Hairstyles, Locs / Dreadlocks / Dreads, Hair Cuts, Natural Hair Care
Salon
450 Nostrand Ave,
Brooklyn, New York 11216
United States
Service is:
By Appointment Only
Tuesday
10:00 am - 7:00 pm
Wednesday
10:00 am - 7:00 pm
Thursday
10:00 am - 7:00 pm
Friday
10:00 am - 7:00 pm
Saturday
8:00 am - 5:00 pm
Braiding Hair Available for Purchase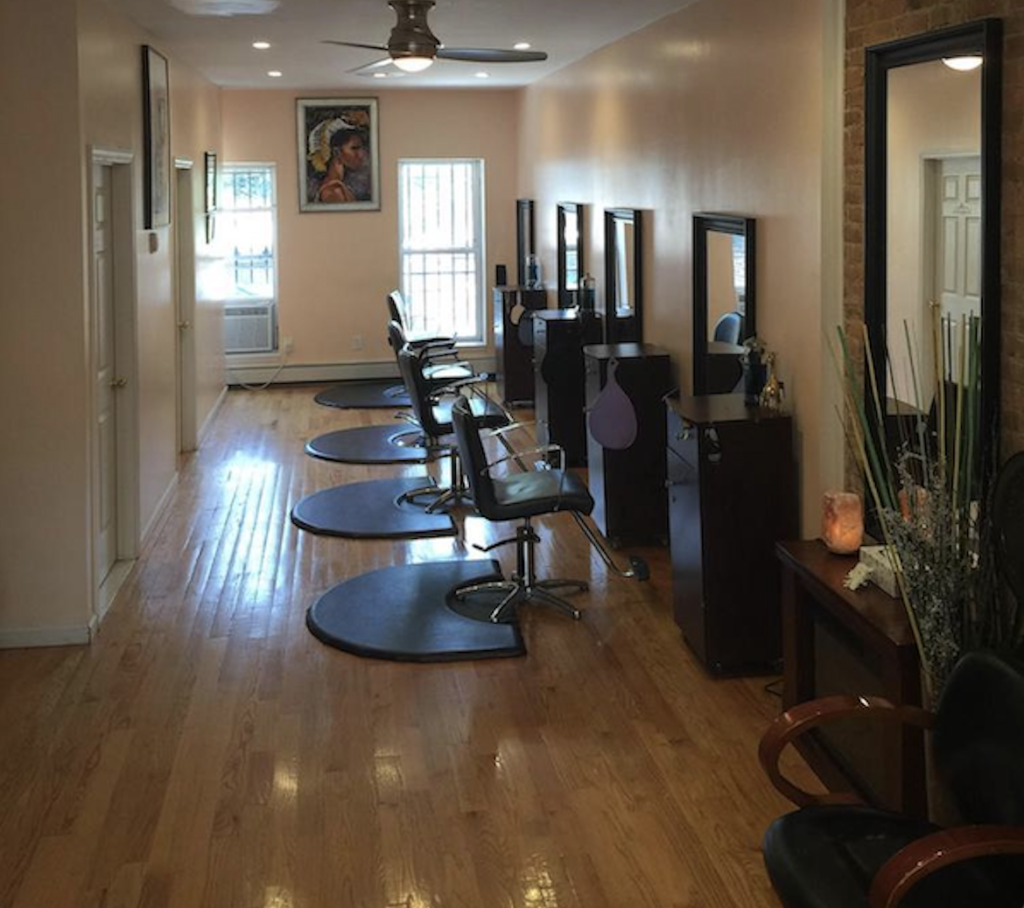 Salon
450 Nostrand Ave, 2nd Floor,
Brooklyn, New York 11216
United States
By Appointment Only
Tuesday
10:00 am - 7:00 pm
Wednesday
10:00 am - 7:00 pm
Thursday
10:00 am - 7:00 pm
Friday
10:00 am - 7:00 pm
Saturday
8:00 am - 5:00 pm