We all know how social media can skyrocket your business, but with ever-changing trends, new features, and new platforms, it can be tough to make the most out of your socials when you're working full time as a hairstylist.
Here are 5 social media tips that you can implement right away to help build your online presence and strengthen your marketing efforts.
Know your Target Audience
In order to get more clients, you need to put your content in front of the right people—your current and prospective customers. This means knowing who your target audience is and what they're interested in, so you can tailor your content accordingly. For example, if your target audience is children, posting content that parents can relate to would attract more of your target audience than just posting about the latest hair trends.
The clearer you are about who your target audience is and why they want to follow you, the more effective your content will be.
And finally, once you know their demographics and interests, it will become easier for you to determine which social platforms they're likely spending time on so that you can focus on one instead of trying to be present everywhere all at once!
Have a Complete Profile
The information you provide on your profile helps users determine if they want to follow your business, you have about 30 seconds or less to convince someone to follow you. Make sure you:
Include a professional-looking picture or logo since this is the first thing people see when they visit your profile.
Ensure you have up-to-date contact info, where you're located, and tell people how to book an appointment (i.e via direct message, by scheduling an appointment with the book now button, or by visiting your website).
You can also include short snippets about your business, like prices, reviews, services offered, and photos of your work in the highlights section of your Instagram profile. Your highlights should have the most important information about your business. This way, users get a brief summary of who you are and how your business can benefit them.
Make your content stand out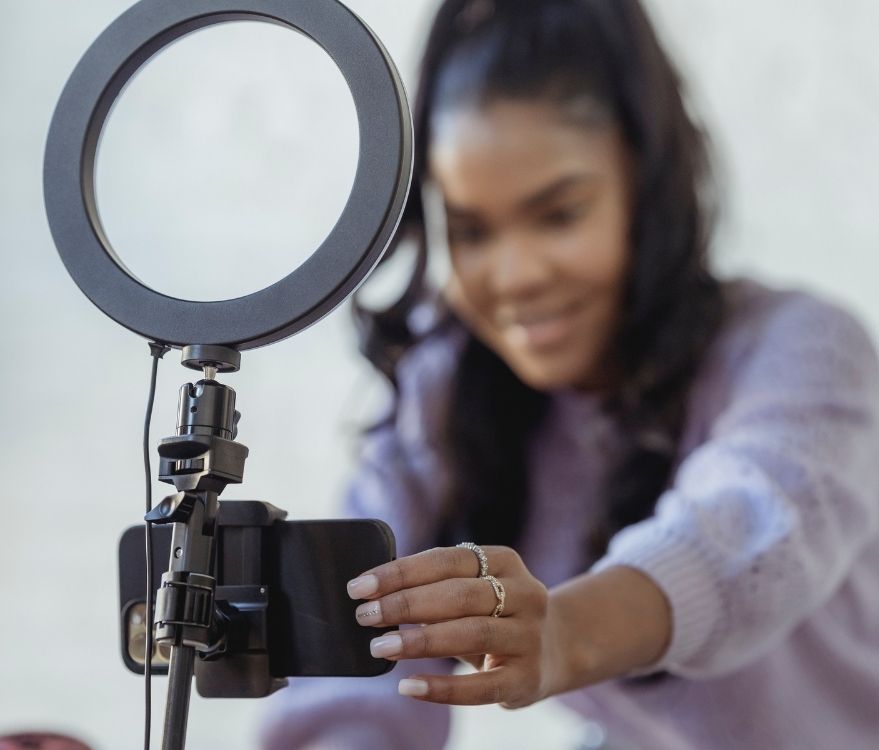 Social media is saturated with lots of different business accounts, so how do you make sure yours stands out above the crowd?
Ensure to post high-quality photos and videos. Make sure you have good lighting, a clear focal point, and use different angles to show off your work.
To be able to stand out, you have to think outside the box. Showcase your expertise, personality, and knowledge through videos, graphics, and live talks. You want to share posts that your target audience will find helpful, interesting, or entertaining so that they stay engaged with your business page.
For example, think of a pain point your target audience all have in common and provide a solution or hop on a trend that RELATES to your business.
This will also help them keep an eye out for new posts from you in the future!
Your content is a great way for potential clients to get a feel for your personality and learn more about the services you offer.
Collaboration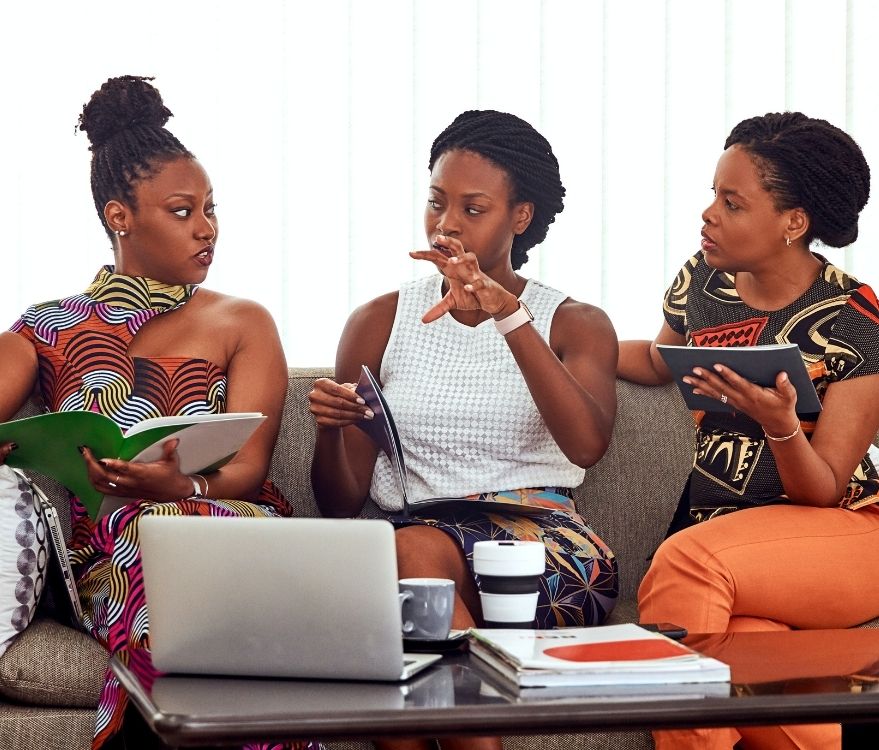 Collaborating with brands or influencers is a great way to reach new potential clients and help grow your audience organically. It can also help you stay active within the industry and be able to create content that will make you stand out from your competitors.
Collaboration can also help you cultivate new friendships with people who share your passion and interests, as well as make connections with individuals who may become future clients.
The key to a successful collab is getting the right people involved in order to create the most impact.
If you already have a following, collaborate with influencers and brands to help you promote your services. If you're just starting out, reach out to influencers and brands who are looking for new ways to connect with their audience.
At CurleeMe, we are always on the lookout for new ideas on how to promote healthy natural hair care. If you're a natural hair stylist who would like to help us on our mission and collaborate with us, please contact us here.
Geotagging
Take advantage of geotagging if you're a hairstylist based in one location. By tagging your social media posts with your physical location, you make it easier for local customers to find you online.
Building a local audience and getting established in your local area is a great way to get clients.
Build a Community
The reason you've probably decided to use social media in the first place is to grow your business. There's no better way to do that than by building a community of people who support you.
This means making followers feel welcome, engaged, and at home when they visit your page. If they feel like they're part of your brand community, they'll keep coming back for more!
Here are some tips on doing just that:
Make posts encouraging interaction. Ask questions and encourage comments. Use a poll to get feedback on what people want from you. Answering comments and responding quickly to messages are also important!
Host contests and giveaways. These are great ways to reward existing customers while growing an audience of new ones.
Post regularly about both work and non-work-related things (and be authentic). This will help followers see you as a real person with values similar to theirs rather than just another business transaction.
As more and more hairstylists embrace social media, it is important to consider your strategy and who you are targeting. There are several social media platforms that will likely work well for your business, but the key is to identify which ones align with your audience. From there, the sky's the limit!
As a natural hairstylist directory, our goal is to get you in front of naturals out there seeking to find you!
Get listed for free and you'll get a shout-out on our Instagram page, where we have a growing community of over 30,000 followers.