India Arie's "I Am Not My Hair" may very well be the declaration for many, but for some, locs are more than a trendy choice or something chosen for the culture or done out of convenience. Locs tell a story and can signify a specific belief or belonging. Whether your loc choice stems from the heart, mind, soul, or desire to try something new, loc care is a commitment that requires a particular regimen to maintain its healthy form.
What are locs? Locs are strands of hair interlocked by twisting or palm rolling to create a rope-life appearance. They vary in size, shape, and length; people with various textures wear them differently. Contrary to popular belief, locs can be worn in many ways: straight down, half up, messy bun, plaits, Nubian knots, etc. No matter the style, the health of your locs is most important. One of the key contributing factors to good health is moisture. Using the right moisturizer for your locs is a great way to care for your crown.
Here are eight unique moisturizing products that will help keep your locs hydrated and thriving: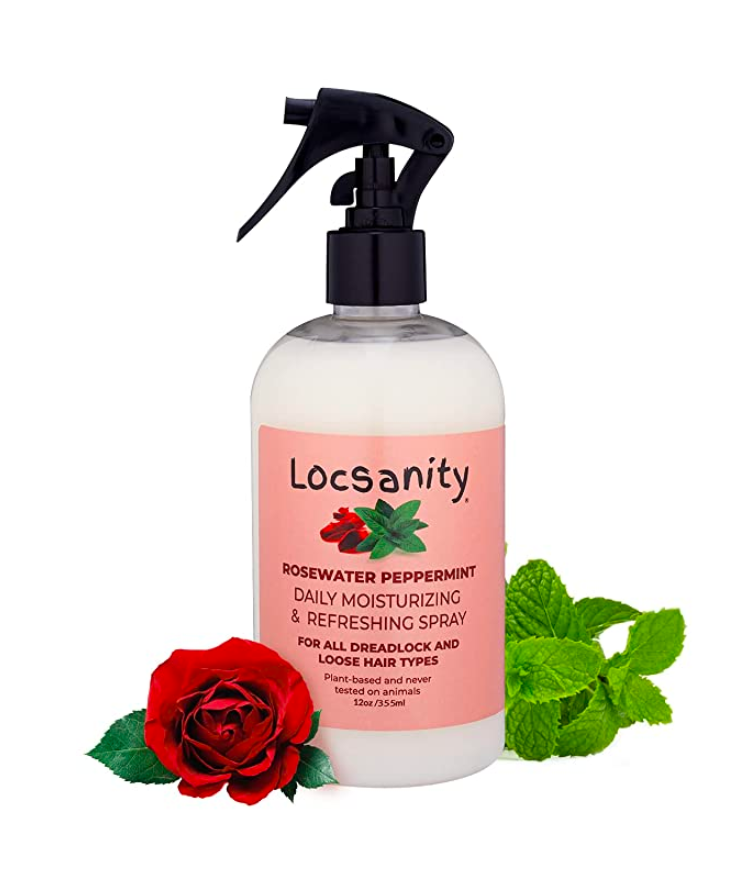 Locsanity's moisturizing loc spray is a plant-based and cruelty-free formula made of rose water, peppermint vitamins, plant extract, and other natural ingredients. This spray is ideal for anyone needing a quick way to get the best out of a moisturizer. It helps to prevent hair damage caused by dry and brittle locs. It also goes beyond the ability to strengthen locs by nourishing the scalp and preventing dandruff. Powerful enough to serve as a heat protectant but light enough that it doesn't cause a buildup of product. This nourishing spray can be used to combat dryness from a variety of angles.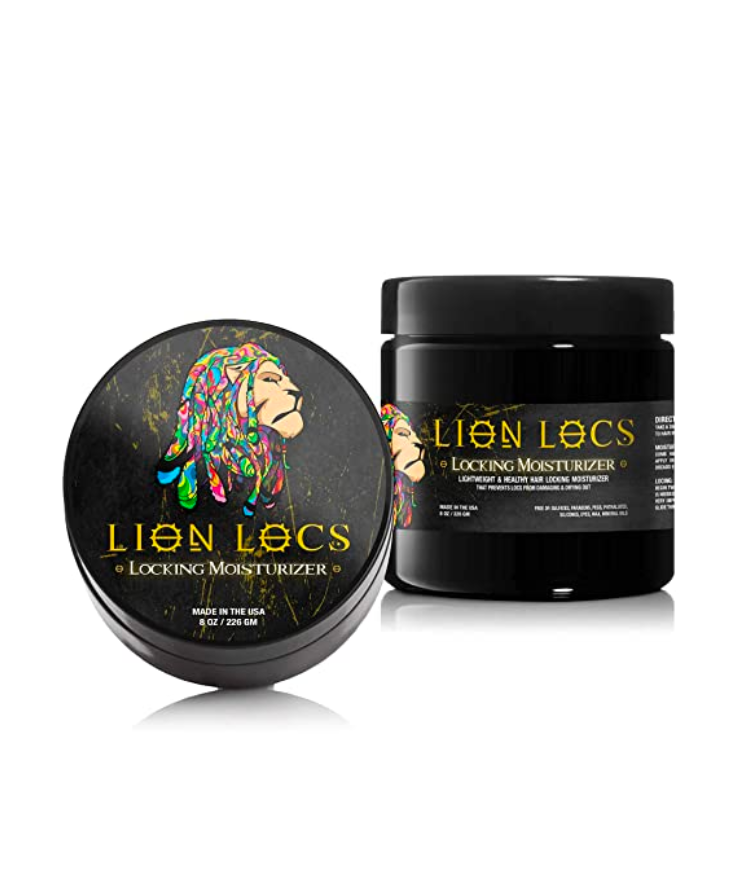 Lion's moisturizer is vegan, organic, and free from any harmful chemicals. It was created to aid in the repair of natural hair. This loc butter prevents dryness, hair breakage, and hair loss. Lion's moisturizer is also considered a twisting gel. The formula adds sheen to locs for a healthy and moisturized look. The gel comes in a light or firm hold and can be used between and during your loc retwist. Residue-free, there isn't a chance for an unwanted build of product that will eventually weigh on the loc.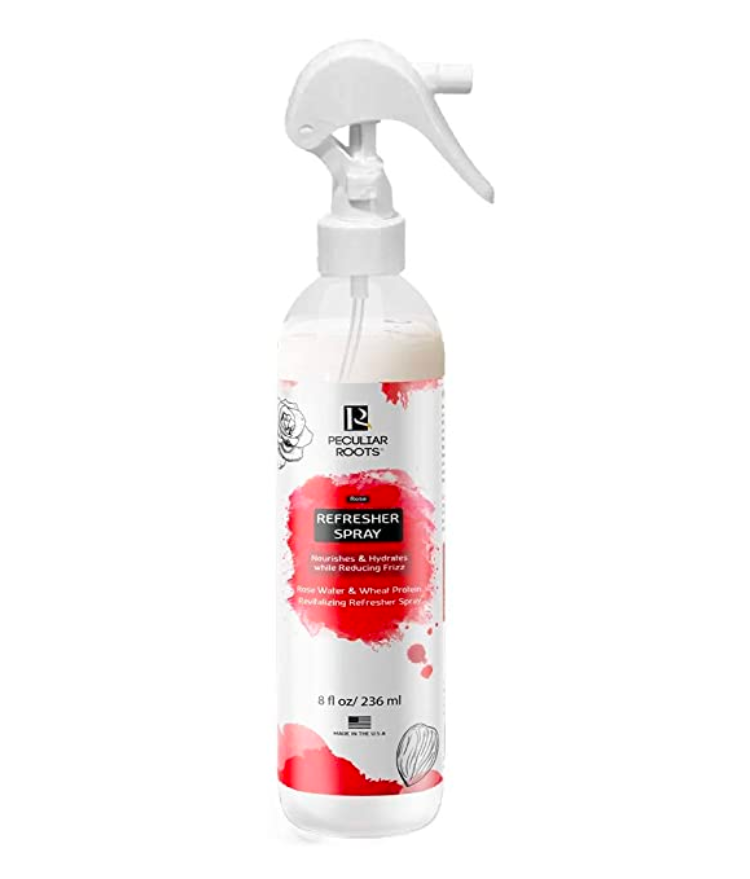 This dynamic moisturizing and refreshing spray can serve as a daily hydrator. Besides its fantastic smell, your locs benefit from its rich ingredients: rose water, wheat protein, and other essential oils. Its intense moisture defense softens and restores shine while also being a lightweight spray and quick to dry. Antioxidants, and vitamins A, B, and E, help to bring dull locs back to life. The refresher even provides hydration to the scalp. It is ideal for all hair and skin types.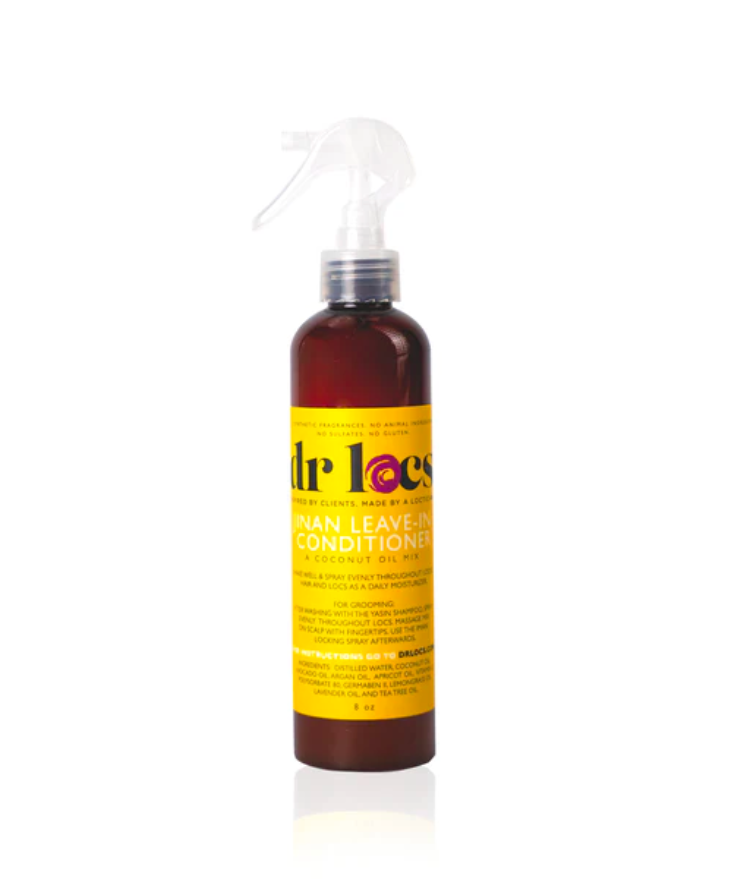 Dr. Locs made the leave-in and hydrating moisture mix conditioner to keep the scalp and locs moisturized throughout the day. The rich combination of distilled water, coconut oil, avocado oil, apricot oil, argan oil, vitamin e, germaben ii, lemongrass oil, lavender oil, and tea tree oil helps to soothe the scalp. It also strengthens the hair, all while softening locs without leaving an oily residue. The Dr. Locs Jinan Moisture Mix can be sprayed daily from the roots to the end of each loc.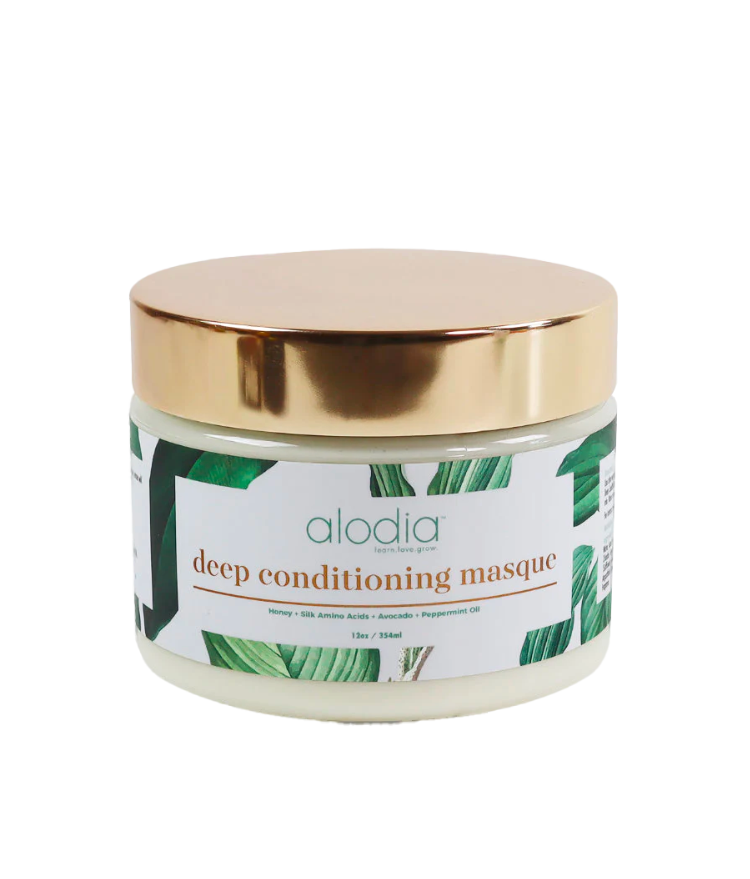 Alodia's deep conditioning masque is packed with natural and quality grade ingredients that promote hair growth and controls length retention. This mask soothes, nourishes, and stimulates the scalp, restores moisture to starving strands, reduces flaking, lessens breakage, softens textures, and strengthens the hair. Avocado oil and peppermint oil are two of the many ingredients that contain potent properties: vitamins A, B, D, E, iron, and copper. Deep conditioning without mineral oil, sulfates, silicones, phthalates, parabens, and petroleum allows each hair type to thrive without compromising its integrity. The deep conditioning treatment can be used for 5-30 minutes, depending on the desired level of intensity.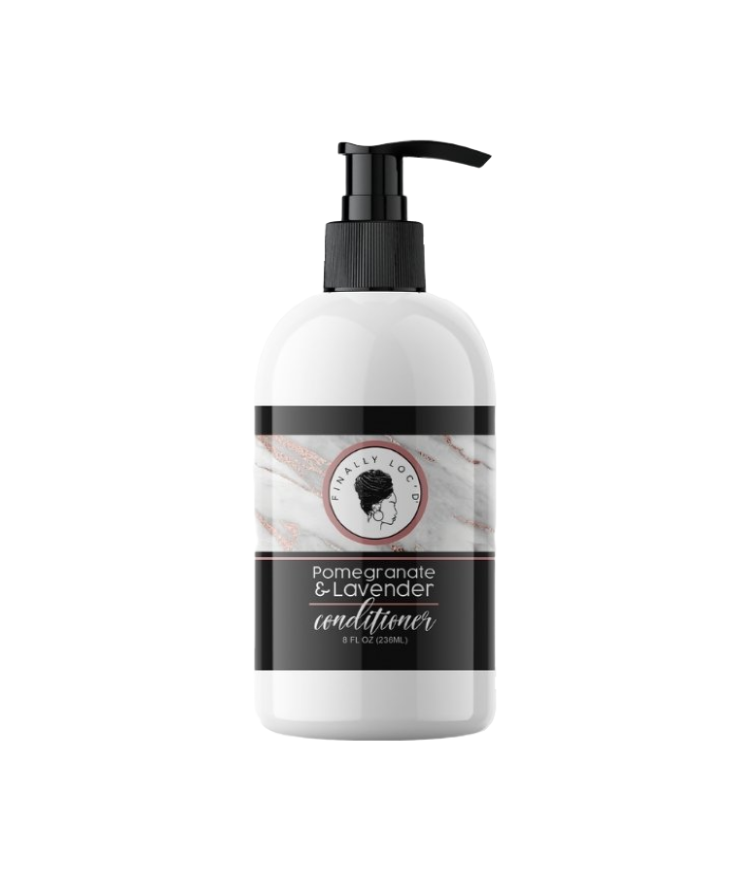 Finally Loc'd created a light conditioner infused with pomegranate, lavender, eucalyptus globulus leaf oil, jojoba oil, tea tree oil, and many other beneficial and powerful ingredients. Pomegranate and lavender alone are rich in antioxidants, packed with nutrients, anti-inflammatory, and have anticancer properties. Applying a generous amount and later rinsing allows the hair to feel smooth and hydrated while also giving a shiny but non-greasy appearance. Free from parabens, sulfates, mineral oil, and silicones, it ensures the hair is free from harsh chemicals during treatment.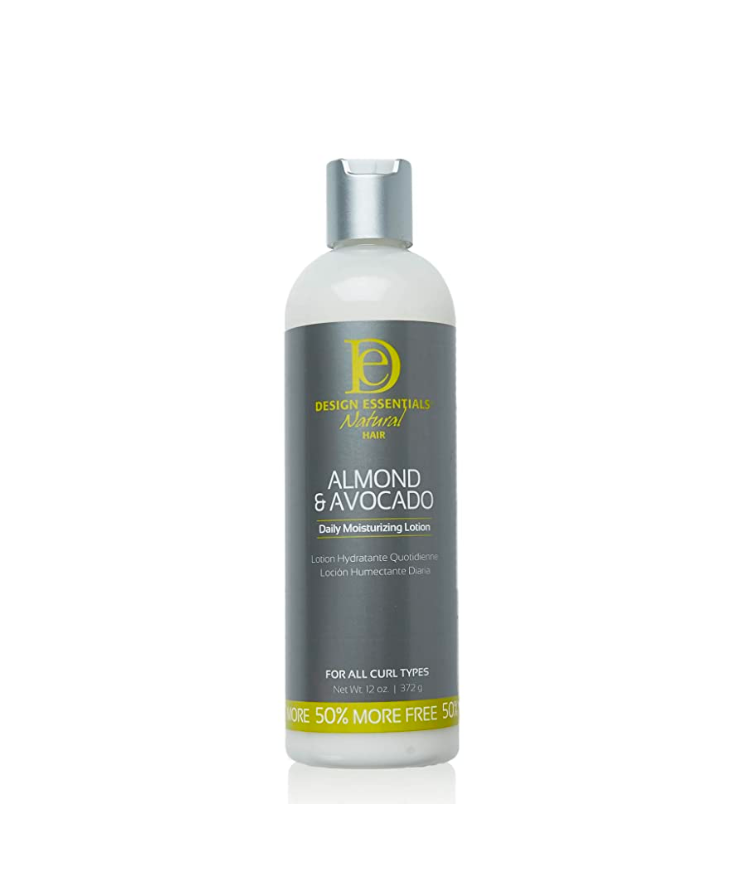 Design Essentials' lotion promotes healthy locs by ending the struggle of dryness. Dry locs constitute a significant concern when maintaining healthy hair, but this lotion provides intense moisture. It nourishes the hair with almonds, avocado, jojoba oil, and olive oil. This dynamic collective of ingredients promotes hair strength, softens locs, reduces frizz, and balances the hair and scalp. Each loc is soaked with natural vitamins and minerals. Every component gives its powerful moisture source while remaining a lightweight product.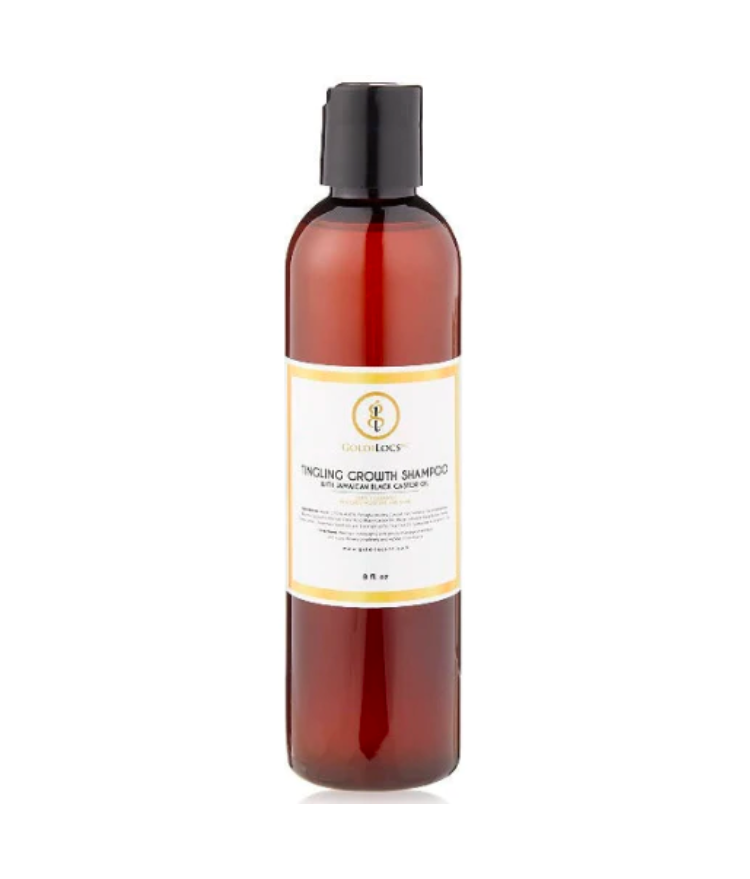 There is nothing like a shampoo that effectively cleans the scalp and hair while aiding in hair growth and hydration. Created explicitly for locs, natural hair, and beards, this shampoo is vegan, cruelty-free, and paraben free. GoldiLocsNC's all-natural Tingling Growth shampoo is made with Jamaican black castor oil and various essential oils such as rosemary, peppermint, and eucalyptus. Jamaican castor oil coats the hair shaft helping to increase the hair's ability to retain moisture, repair dry hair, and prevent hair breakage. The hair's pH levels become balanced, allowing the hair to improve in appearance and softness.
Does moisturizing locs matter?
Absolutely! Properly balanced and moisturized locs prevent the hair from splitting, drying out, breaking, becoming fragile, and limits styling. Every commitment that we make comes with a responsibility. To avoid brittle locs, consider creating a healthy routine consisting of products packed with moisturizing benefits and a plan to be consistent.