Of all the curly hair types, 4C natural hair is the tightest curl pattern. This unique, tightly zig-zag curl pattern can range from super fine and soft to coarse and wiry. 4C hair is incredibly delicate, tightly packed, and clumps more at the ends which causes this hair type to be more prone to shrinkage. 4C naturals are also more prone to dryness and breakage. Since 4C hair is known as one of the most delicate hair types, it is important to care for 4C hair. Maintaining your 4C hair properly is key!
Today, we are sharing 10 of the best ways that you can properly take care of your 4C natural hair.
#1 Condition Frequently
There are 3 different types of conditioners that you should include in your hair care regimen when it comes to properly maintaining your 4C hair. These conditioners include a rinse-out conditioner, deep conditioner, and leave-in conditioner. Each type serves as an important step in keeping your 4C hair healthy. Let's dive into each of these types of conditioners and their importance for your 4C hair.
Rinse-Out Conditioner is considered a lightweight conditioner, typically used daily or 1-3 times a week. The main use for this conditioner is to hydrate, help with detangling, and provide conditioning to the surface of the hair, which is the outer strand. The processing time for this type of conditioner is usually short.
Deep Conditioners serve as an intensive moisturizing and nourishing treatment. This type of conditioner is formulated to penetrate the hair strands, provide longer-lasting hydration and repair your hair. This type of conditioner has a longer processing time and can be applied with heat for maximum absorption.
Leave-in Conditioners are an extension of your deep conditioner. Using leave-in conditioners provides a base for styling, adds more moisture, and aids with detangling.
#2 Wash and Condition in Sections
Since 4C hair is tightly packed, washing in sections can help reduce annoying tangles caused by washing. You should break your hair into small sections.
The number of sections you have depends on the thickness of your 4C hair. The thicker the hair, the more sections you should have. Ultimately, washing 4C hair in sections will help reduce breakage. This method also makes it easier to clean the scalp and rinse out the product thoroughly.
#3 Wash with a Sulfate-free Shampoo
When shampooing 4C hair, it is best to look for cleansers that are moisturizing and sulfate-free. Cleansers containing harsh sulfates will strip hair strands of their natural oils.
4C hair is more prone to dryness, so stripping the natural oils out of 4C hair can create more dryness. Cleansing 4C hair with a sulfate-free shampoo will remove product build-up without stripping your hair of its natural oils. 4C naturals should try not to wash hair too often because this too can have an impact on your hair's moisture level.
#4 Always Detangle with a Conditioner
Detangling dry hair can be detrimental to your 4C hair health. Consequently, detangling dry hair could result in breakage. Dry hair strands can easily snap because it lacks flexibility. When detangling, it is a good practice to apply a good leave-in conditioner with a great amount of slip. Leave-ins and conditioners are formulated to coat the hair strands and smooth them out.
When hair has a good amount of moisture and a product with good slip, it is easier for the tangles to melt away. Detangling with a conditioner allows hair strands to slide past each other.
#5 Use Lukewarm Water
Believe it or not, the temperature of the water you wash your hair with matters. It is highly suggested to use lukewarm water when rinsing out the product. Using hot water can cause more knots and tangles and lead to breakage.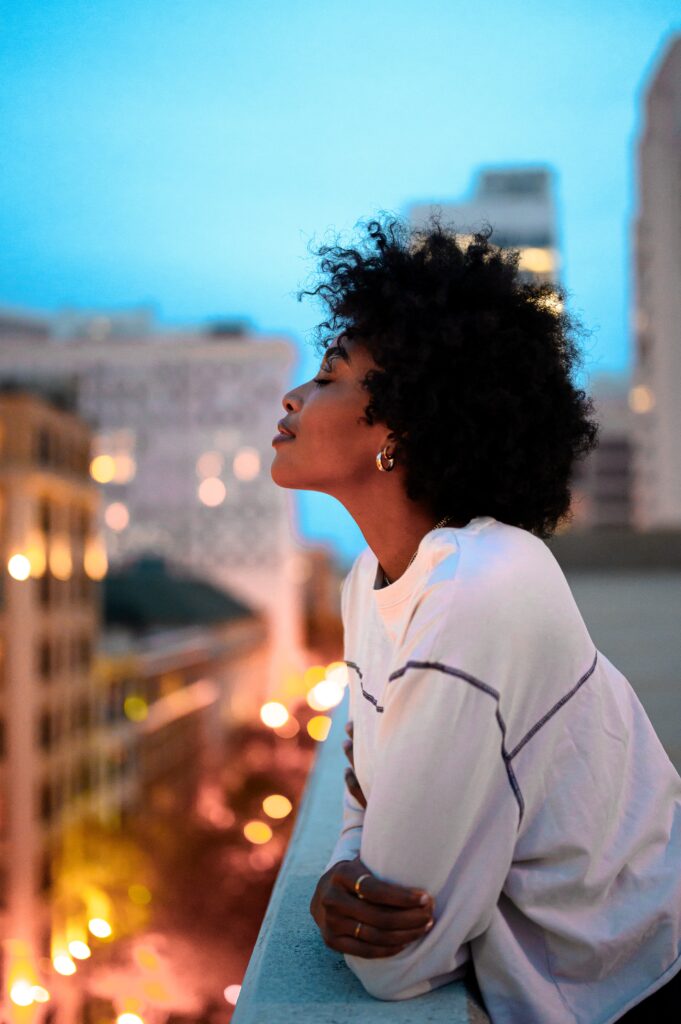 #6 Hydration Treatments
4C hair textures crave deep hydration. Using a hair steamer can provide 4C hair with the hydration it needs. This process penetrates the hair shaft with a surge of moisture. Here are some tips to keep in mind when using a hair steamer:
Use a clarifying shampoo to cleanse your hair to thoroughly remove product build-up
Use a lightweight conditioner to make sure nothing is blocking the water from penetrating the hair shaft
Add a few drops of essential oils to enhance your hair steam experience. It will feel like a spa in the comfort of your own home.
Stay under the steamer for 15 to 20 minutes
#7 Stretch Your Hair
4C hair has an immense amount of elasticity, which causes it to shrink. Shrinkage is not a bad thing, but it may cause unwanted single-strand knots and tangles. Having 4C hair in its stretched state makes it easier for detangling.
If you have short hair, you can stretch your hair by braiding it or two-strand twisting it while it is dry. If you have long hair you can place your hair in a loose ponytail while dry.
#8 Moisturize Before Styling
4C hair is prone to dryness. It is important to moisturize your hair before and in between styling. When it comes to moisture, use moisture-rich hair products that have long-lasting retention properties. It is also necessary to apply products correctly in order to maintain moisture. Using methods such as the LOC or the LCO method will provide your 4C hair with the moisture it craves.
ProTip: Use thicker butters such as mango and shea butters
#9 Low Manipulation Styling
Low manipulation styles are best to keep 4C hair healthy. Low manipulation styles include twist-outs, braid-outs, buns, bantu knots, braids, and flat twists. When rocking these hairstyles remember to tuck away your ends and preserve your hair at night.
#10 Protect Hair at Night
Wearing a satin bonnet at night to protect your 4C hair is a must! Sleeping on a cotton pillowcase without a satin bonnet may cause your hair to lose its moisture and that's one thing that 4C naturals can't afford. Wearing a satin bonnet will hold your hair in place while protecting it. If a satin bonnet is not comfortable for you, then you can use a silk or satin pillowcase to ensure the protection of your 4C hair.
Caring for your 4C hair does not have to be hard. You have endless options to reach your healthy hair goals! It all comes down to how you are hydrating and protecting those strands!