Detangling for us naturals can be a tedious and painful process. When I first became natural, this was the one part of wash-day I would absolutely dread. Learning how to detangle my tightly coiled natural hair has been a task, but I have learned many techniques that have made the detangling process easier. Today I'm sharing 7 tips that can help you with detangling your natural hair and limit breakage while doing so!
Tip #1: Wash your Hair in Sections
Washing in sections can help reduce annoying tangles caused by washing. You should break your hair into small sections. The number of sections you have depends on the thickness of your natural hair. The thicker the hair, the more sections you should have.
Tip #2: Use a Detangling Tool
There are many detangling tools on the market. I highly suggest adding one to your natural hair product stash. These tools help speed up the detangling process with minimal breakage or shedding. Some of the top detangling tools on the market are, The Denman Brush, Kazmaleje Kurls Plus Paddle Comb, and the Felicia Leatherwood's Detangler Brush. Out of those tools, my favorite detangling tool to use is the Denman Brush. It is a multi-functional brush that has a unique design. It makes detangling easy and prevents curls from getting snagged. It also cuts my detangling process in half!
Tip #3: Finger Detangling
The biggest benefit of finger detangling is less hair breakage. Although this method of detangling can be time-consuming, it is one of the safest ways to detangle your hair. When using your fingers, you can easily remove tangles and knots without breaking off the hair. This is simply because you are gently pulling the strands apart, and not tearing them.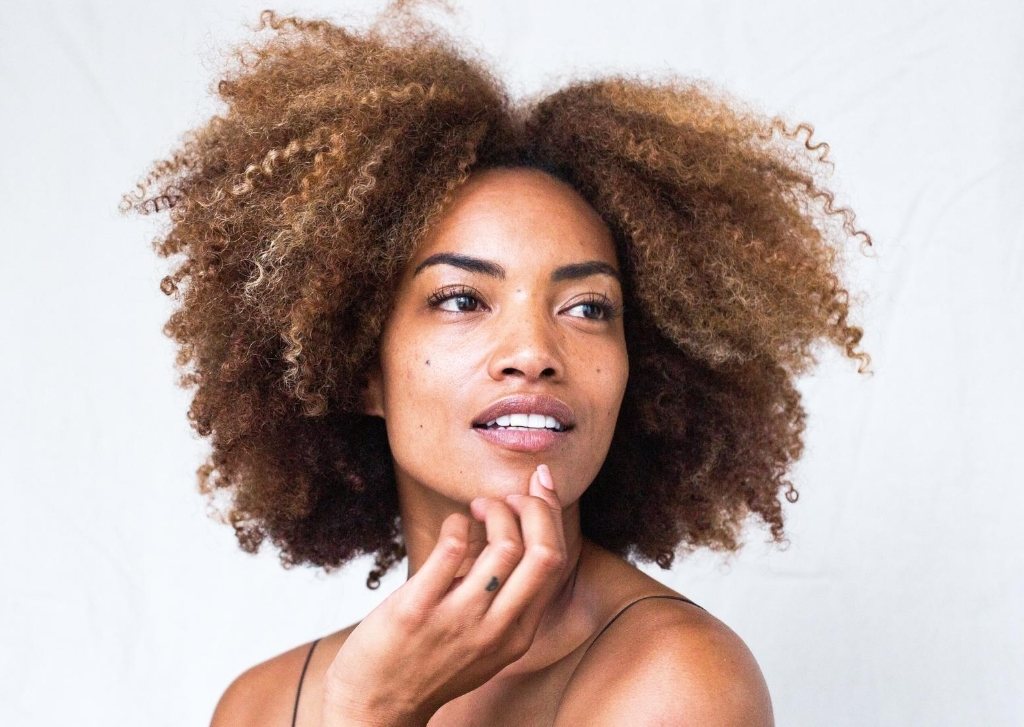 Tip #4: Avoid Detangling Dry
Detangling dry hair can be detrimental to your hair health. Consequently, detangling dry hair could result in snapping hair strands because it lacks flexibility. It is very important to add moisture when detangling.
#5: Apply enough Leave-in Conditioner
When detangling, apply a good leave-in conditioner with a great amount of slip. Have you ever heard of the term, "slippery when wet?" Presently, there is a good amount of leave-in's and conditioners that are formulated to coat the hair strands and smooth them out. When hair has a good amount of moisture and a product with good slip, it is easier for the tangles to melt away. The idea here is to allow hair strands to slide past each other. Although hair is considered to be at its most fragile state when wet, the flexibility of wet hair is much easier to detangle than dry hair.
Tip #6: Start with the Ends
One of the key rules to detangling hair is to separate your hair in small sections. It is important to start detangling from the ends and slowly work your way up. This technique gently removes the tangles. It is also important to note that your ends are the oldest and weakest part of your hair and you should gently detangle them.
Tip #7: Be Gentle
Whether you are using your fingers or a detangling tool, you should be gentle with your hair. Detangling your hair aggressively could lead to snags and breakage. By treating your hair gently, you can worry less about unnecessary shedding and breakage. Remember healthy hair comes from proper maintenance. Your hair is your crown and you should treat it as such! I hope you found these tips helpful. Happy Detangling!