Does loving our curls come with the responsibility of knowing which hair type best classifies our hair? Socially we are accepting our natural curls and embracing all their kinks more than ever. Confidence in your curls comes with understanding what curls we own beyond what's seen in the mirror. Your curl pattern, hair porosity, and density play a massive factor in determining which products are more beneficial, which styles are more favorable, and which hair routine suits your curls best.
Four different hair types (1-4) use subtypes (A-C) to define the hair's diameter better. Curl type 1 is classified as straight, type 2 is considered wavy, type 3 is defined as spiraled curly, and type 4 can be classified as kinks and coils. Not every head of hair will have the same curl type throughout but knowing what you're working with can better point you in the right direction of hair tips, inspiration, and curly girl dialogue. What better way to engage in all the fun and knowledge than to follow a hair influencer specific to your curl pattern? Get ready to introduce your curls to a space where hair types 3 and 4 belong:
1. Meet @thegabysantana, naturally representing the 3A hair type: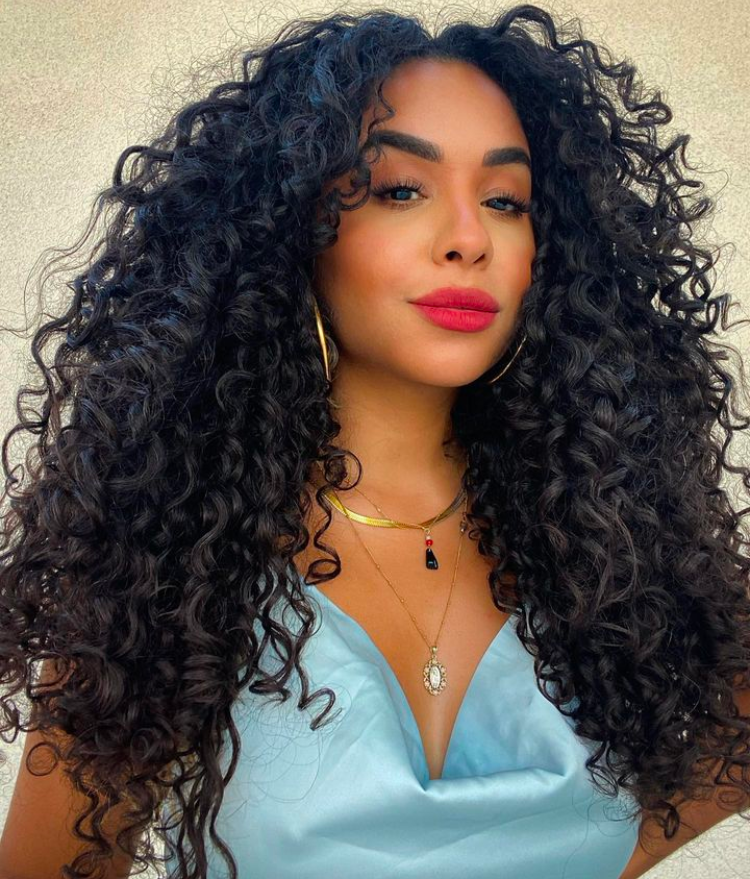 The Curly Bella, known socially as @thegabysantana, wears her type 3 curls juicy and big! As the founder of @santanaandco, a jewelry brand that promotes community, The Curly Bella shows how to be fashionable while styling your curls in creative and funky ways. As an AfroLatina, she caters to a broad audience through conversation starters and experiences. Bella's reviews of products give a glimpse of what works best for styling, defusing, and safely straightening your hair. She also shares tips on protecting her curls when she goes to the beach! Whenever her curls aren't popping big, they are primarily braided, slicked back, and pulled up.
2. Meet @_thtblasiangirl, naturally representing the 3B hair type: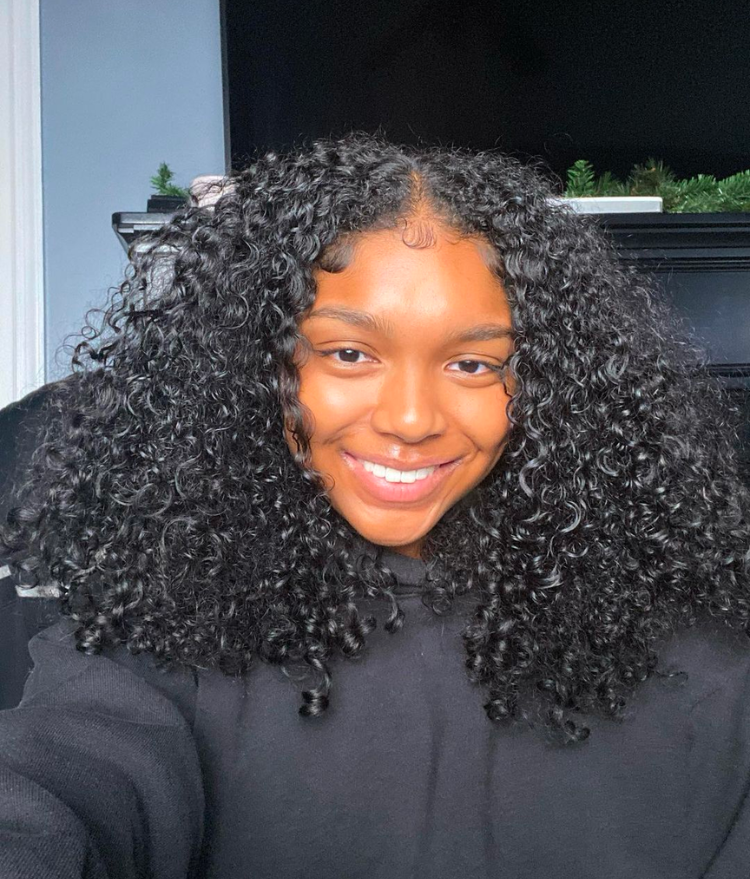 Ashley Jones of @_thtblasiangirl rocks her 3B curly hair worldwide and in many different styles. Her favorite hairstyle is two-side bangs in a half-up, half-down style. She gives tutorials on styling and product reviews to allow her 3B curly sisters to live through her before making product purchases. Styling in hats, headbands, hair pins, hair extensions, braids, ponytails, and big curls is something Ashley always seems to switch up. The flexibility in how she rocks her 3B hair is infinite.
3. Meet @curldaze, naturally representing the 3C hair type: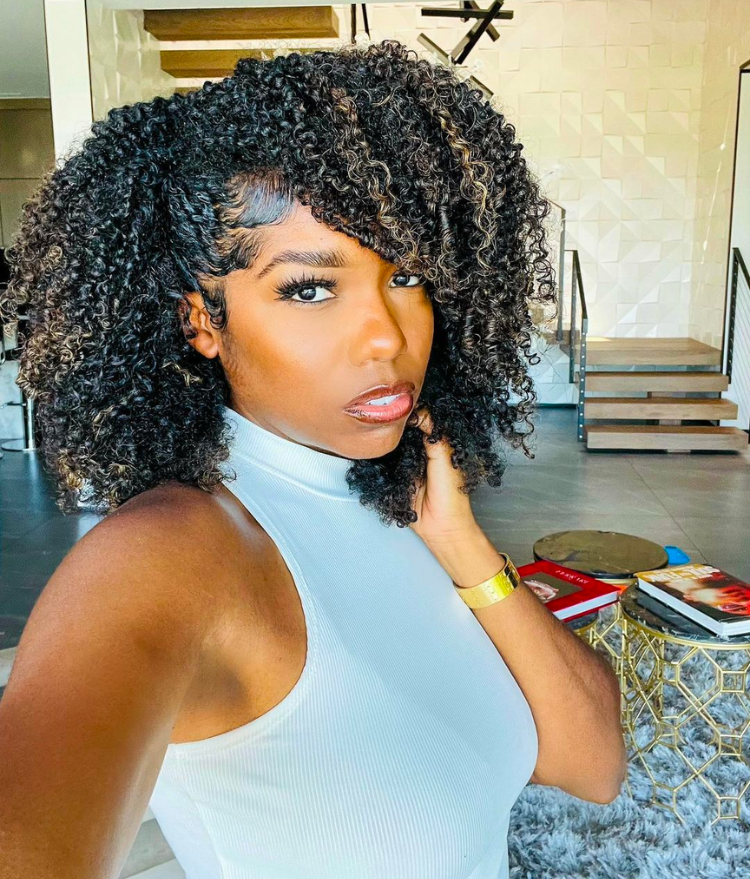 Robyn Bowen of @curldaze is a 3C natural and curl enthusiast who has taken the social media world by storm with her healthy and thick curls. She is the creator of @curldazehaircare, which consists of nourishing and moisturizing products that give beautifully popping curls for daze. She is also the creator of The Horseshoe Method, which has changed the process of using rods for many curl friends. Her page contains encouragement for self-confidence, hair care tips for the perfect wash-and-go, the importance of deep conditioning along with product suggestions.
4. Meet @chimeedwards, naturally representing the 4A hair type: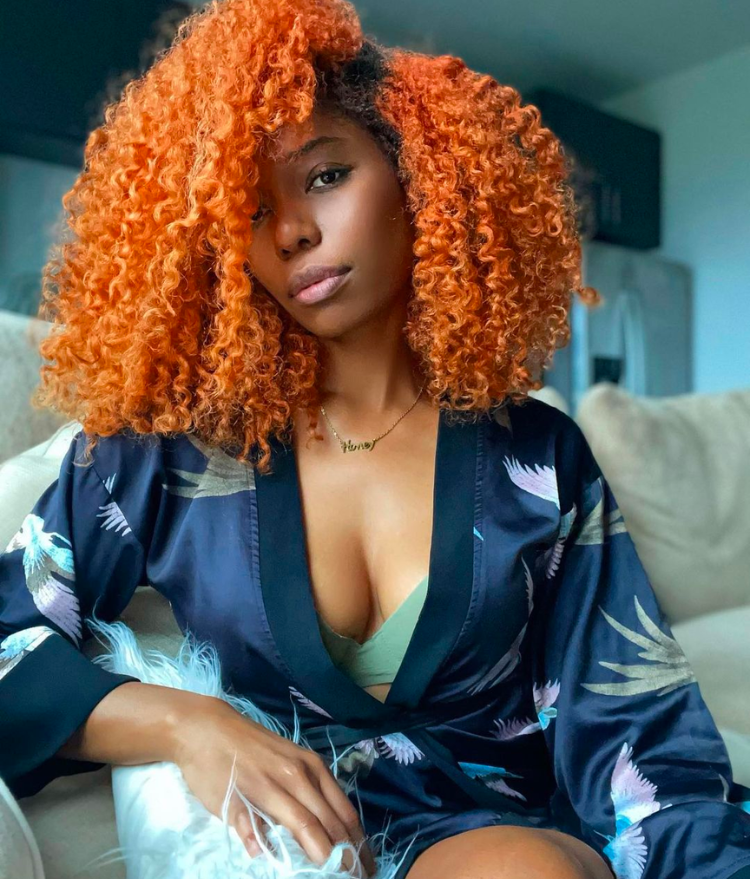 @chimeedwards is a 4A-colored natural curly writer, visual creator, and goddess. She swears by the LCO (liquid, cream, oil) method regardless of what new product she dares to try. Styling in her turban, a bob of braids, or protective styles, she is the guru of maintaining hair health. Sharing her styling tips has spilled over to her youtube page, where viewers can watch full in-depth styling and content.
5. Meet @bycourtneydanielle, naturally representing the 4B hair type: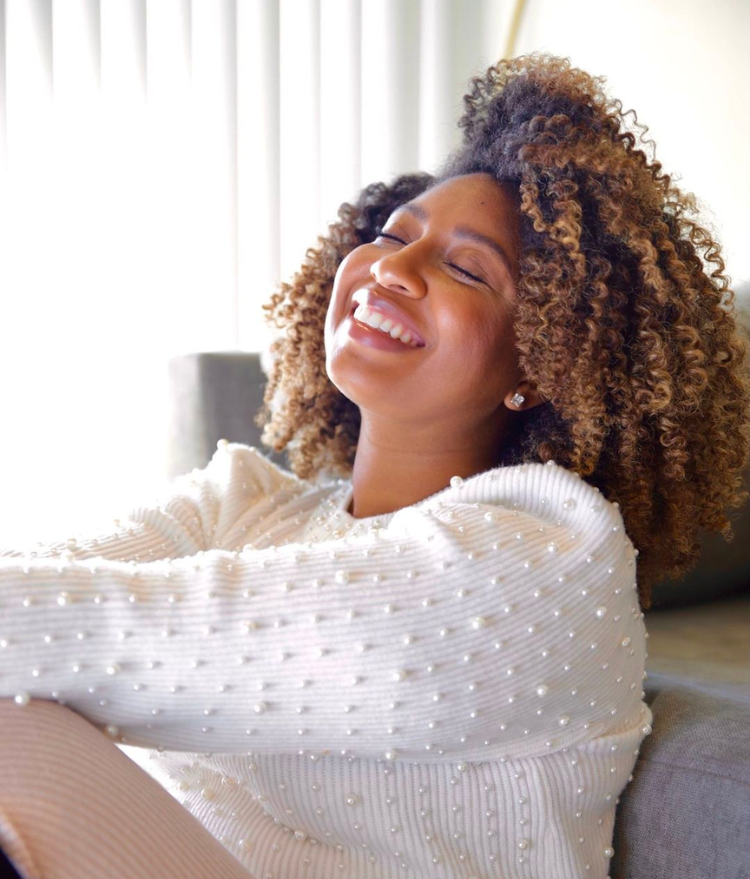 Creator and coach Courtney Danielle of @bycourtneydanielle is a 4B twist-out queen! She shares tips on blowing out her hair, prepping her hair for heat styling, postpartum hair loss struggles, and understanding the health of hair. Courtney doesn't find limits in keeping her curls intact while wearing versatile styles. She plays around with her hair and her curls love her for it.
6. Meet @iamthatnaturalgirl, naturally representing the 4C hair type: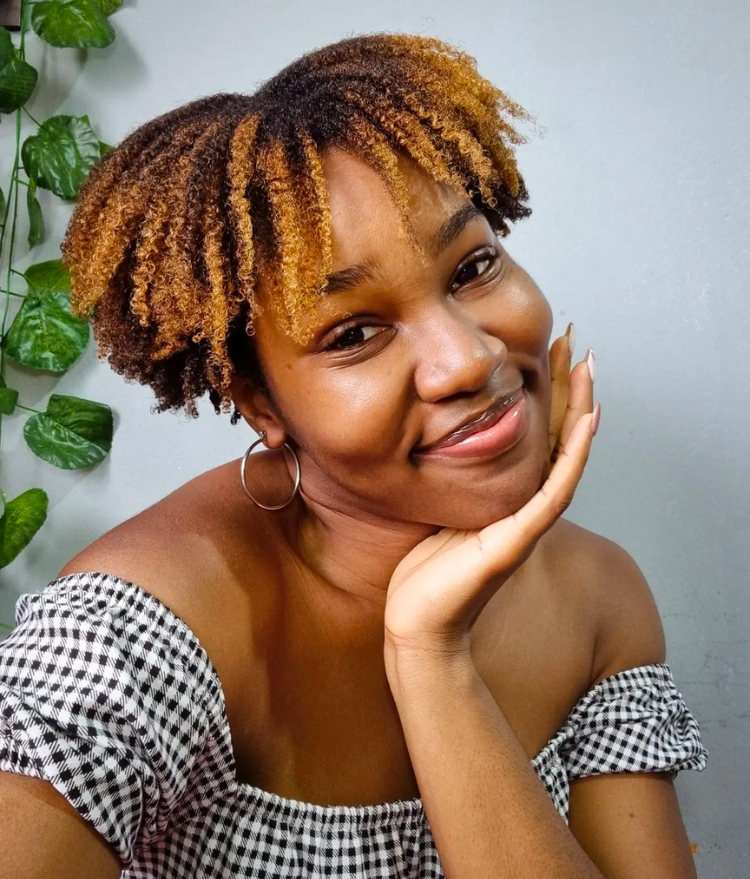 Dee, the natural 4C content creator of @iamthatnaturalgirl, displays years of knowledge by sharing her wash day routine, ways to twist her 4C strands, and how she parts her hair. Dee inspires the 4C community to be consistent with a pattern to see growth results. Either styling in her coils or wearing a protective style, Dee shows her commitment to maintaining a healthy scalp and strands.
7. Meet @curlelia, naturally representing the 3C4A hair type: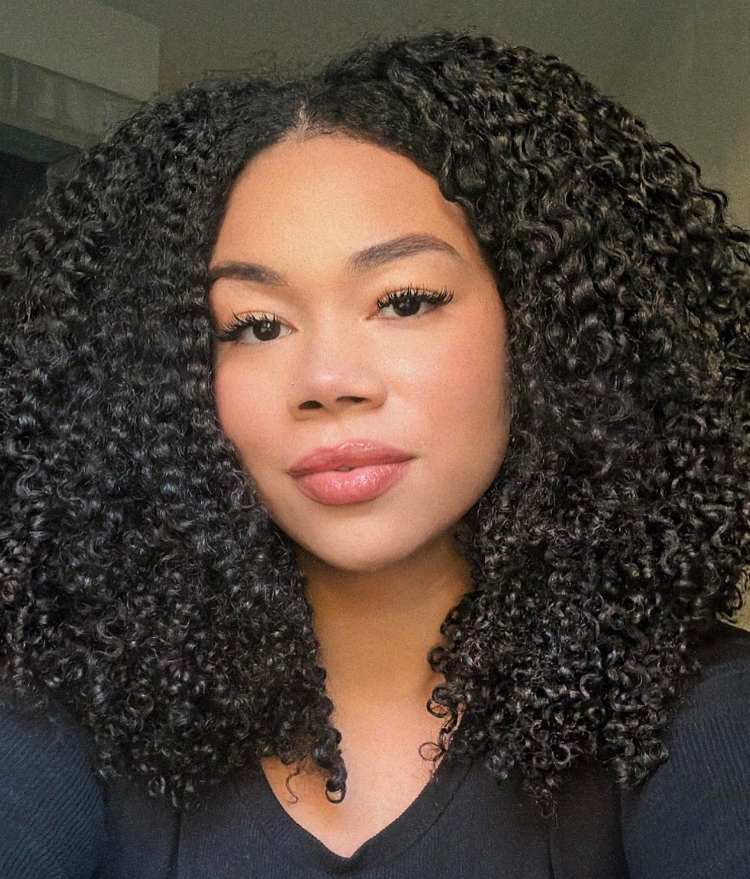 Noelia of @curlelia has a combination of two different curl patterns. Her page details videos and testimonials of her quick and easy nighttime routine, the reality of second-day curls, how to play around with color gel instead of permanent hair dyes, her favorite hair mask, and so much more. Unbothered by combination hair, she knows how to cater to and give her hair extra love when it needs it.
Rocking natural hair, especially in the beginning, can be a lot of work. What better way to stay inspired than to share your journey with other curly friends along the same trip? Everyone has had to start from somewhere and before the burnout gets overwhelming, pair your curls up with other healthy curls. Your curl friends can challenge you to try new products, accessories, and hairstyles. You may even be able to jump in and share some of your own experiences to give the entire community of naturals a bit of momentum. As a community, coming together sparks so many thoughts and ignites so many plans. Don't wait; follow your curly sister now!