Inspired by 90's Black Hair Magazines, Hello Hair Children's Book Features 100 Different Hairstyles for Black Girls
Hello Hair is a children's book designed to show Black girls how to be in a healthy relationship with their hair. Written by Anita Grant, a new mother, and founder of a beauty business, the book aims to showcase the importance of self-love through hair care and self-acceptance.
The children's book features 100 illustrated children's hairstyles to encourage creativity, inspire their ability to maintain their own hair, and reconnect with their personal identity through their hair.
Hello Hair includes four girls with diverse skin tones, hair textures, and hairstyles. This showcases the versatility of Black hair and promotes a range of styles from afros, braids, twists, and locs.
There comes a time in every girl's life when they inherit the responsibility of washing, detangling, and styling their own hair. Without the correct education, tools, and resources, this transition can be painful, and a hit to one's self-esteem. The challenges of maintaining different hair textures can also lead one to feel defeated and often 'unpretty' on a daily basis.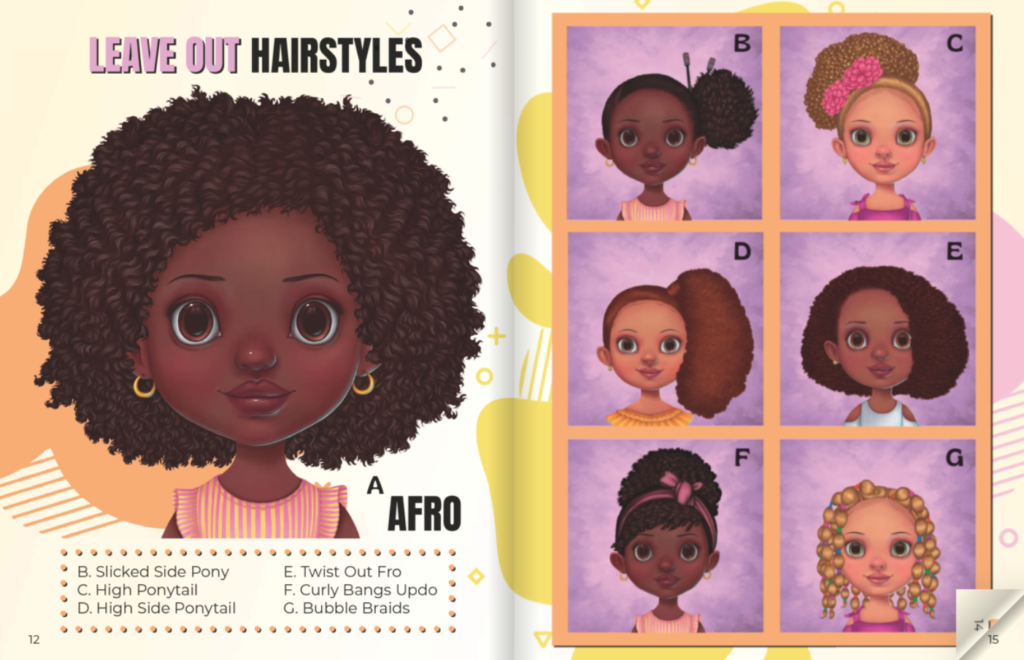 Through Hello Hair, Grant is hoping to support the next generation with a visual representation that encourages connection to their identity, by celebrating the black hair experience.
"I never knew how to love my natural hair—it was never something that I really got to understand or experience when I was little," says Grant. "Now that I have my own daughter, I'm committed to breaking that cycle and making sure that she loves every part of who she is."
Growing up, Grant relied on weaves and relaxers—techniques that can lead to significant hair damage or loss. She did so because she believed there was no other choice. A lack of public acceptance, available education, and representation in accessible media, all contributed to her awareness of available alternatives.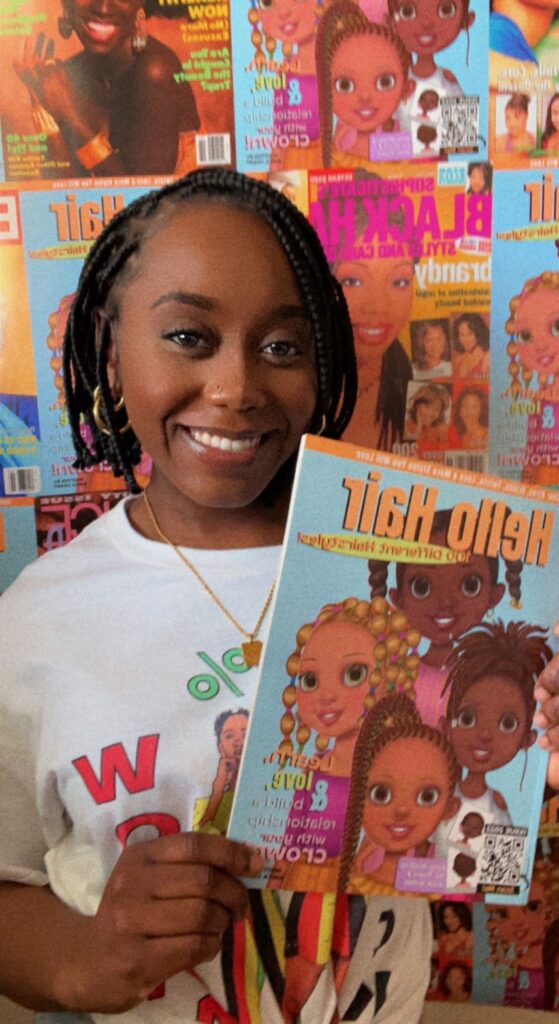 "I'm in the process of unlearning and re-learning with my daughter," says Grant. "I may not rock my curls every day but raising my daughter to embrace her crown makes all of my hair pains worth it."
Today, Black women's natural hair is being embraced and celebrated in mainstream media more and more. We've seen great strides forward with the wide availability of products for black hair, accessible platforms like CurleeMe along with the passing of the Crown Act.
Hello Hair aims to further contribute to the growing awareness and support for children as they discover the beauty of their unique hair textures. To see, touch, and choose your own hairstyle empowers girls to accept and love their crown in a world that's taught them otherwise.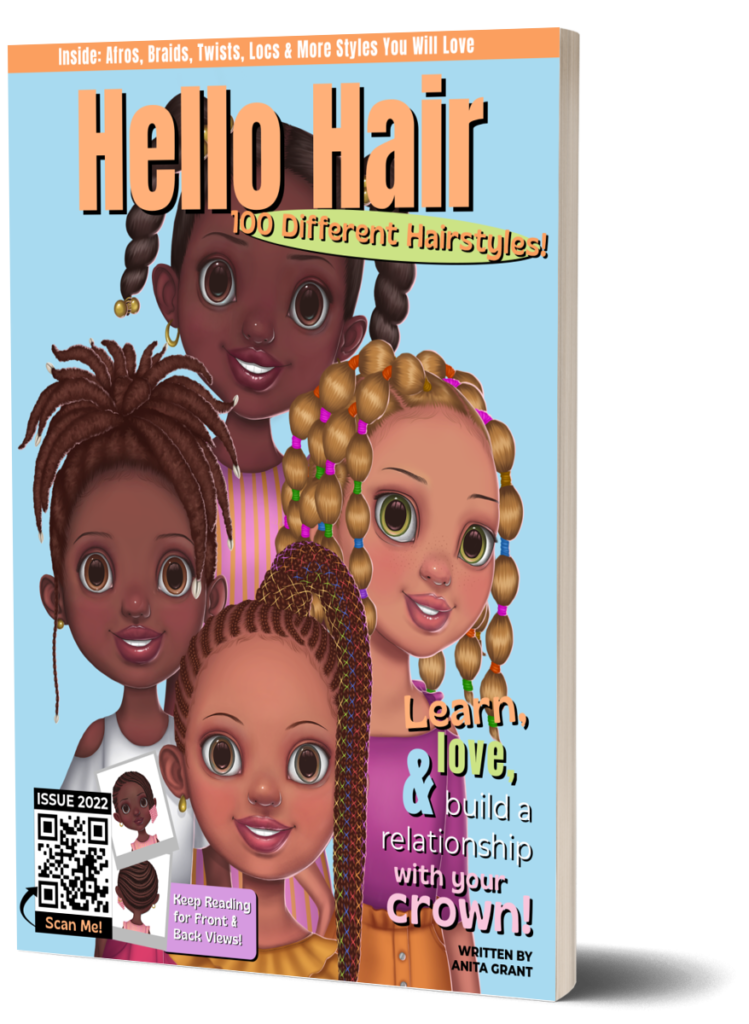 The Hello Hair children's book will be available very soon for pre-order at www.hellohairbook.com. If you sign up for the mailing list, you can save $5 on your order! Be sure to follow their book hair journey @hellohair_book on Instagram!