Is a hair care regimen necessary for your natural hair journey? Absolutely! To be quite honest, any journey you find yourself on must include a plan of action. Your natural hair regimen is no different! You may be asking, well what is a natural hair regimen? To simply put it, an effective natural hair regimen is a routine put in place by yourself to maintain the health of your natural hair. A regimen provides consistency, structure, and repetition to keep your hair healthy and thriving! Everyone's natural hair regimen will look different and cater to their specific unique hair, but I have provided you with a guide on what to include in your regimen.
CLEANSE
Your hair and scalp need to be clean in order for your hair to grow. Look for cleansers that are moisturizing and sulfate-free. Cleansers containing harsh sulfates will strip our strands of their natural oils which then makes our hair very difficult to maintain.
How often you should cleanse your hair is totally up to you. Most naturals cleanse their hair once a week to once a month. You will need to experiment to see what works best for you. If your hair tends to be dull, limp, or lifeless then you should cleanse your hair more often. If your hair starts to feel dry, brittle, or frizzy then you should increase the amount of time in between washes.
CONDITION
There are 3 different types of conditioners that you should include in your regimen. There is the rinse-out conditioner, deep conditioner, and leave-in conditioner. Each type serves as an important step in your natural hair regimen. Keep in mind some natural hair products are made as all-in-ones, so that can eliminate using multiple products. Let's dive into each one of these types of conditioners and their importance in your regimen.
Rinse-Out Conditioner. This type of conditioner is considered a lightweight conditioner, typically used daily or 1-3 times a week. The main use for this conditioner is to hydrate, help with detangling, and provide conditioning to the surface of the hair, which is the outer strand. The processing time for this type of conditioner is usually short.
Deep Conditioner. This is my favorite part of wash-day. Deep conditioners serve as an intensive moisturizing and nourishing treatment. This type of conditioner is formulated to penetrate the hair strands and provide longer-lasting hydration and repair your hair. This type of conditioner has a longer processing time and can be applied with heat for maximum absorption.
Leave-in Conditioner. This conditioner is not mandatory, but it is an extension of your deep conditioner. Using leave-in conditioners provides a base for styling, adds more moisture, and aids with detangling.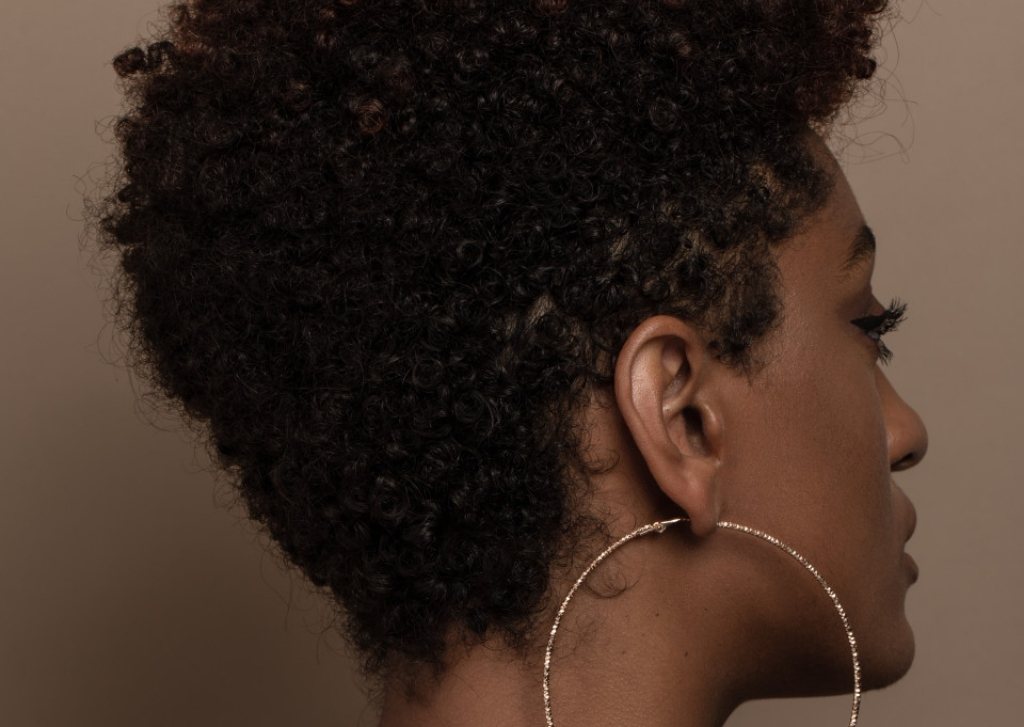 MOISTURIZE
Natural hair must be properly moisturized and this is an important step in your natural hair regimen. There are a few different moisturizing methods that are recognized in the natural hair community. The LOC method has been proven to be one of the best ways to moisturize natural hair. This method can be done in 3 easy steps. The key to this method is how you layer the products. First, you start off with the liquid/leave-in, which is the "L." It consists of hydrating your hair with water or a water-based product. The "O" stands for oil. This step consists of using oil. Lastly, the "C" stands for cream. When adding the cream to your hair, it closes the cuticle and this prevents the hair from losing moisture.
PROTEIN TREATMENT
Every once in a while your hair needs a little extra protein. Protein treatments are conditioning treatments that add protein to the cuticle layer of your hair strands. This treatment strengthens your hair, making it a lot stronger and less likely to get damaged. It's important to maintain an adequate protein-moisture balance in your natural hair. You should consider doing protein treatments every 6-8 weeks or when you notice your hair feels limp or lifeless.
STYLE
This part of your natural hair regimen is totally up to you! There are different stylers on the market. Watch out for product build-up and try not to over manipulate your hair. Low-manipulation styles will limit breakage and will be great for when you are low on time.
Now that you have the basics of an effective hair regimen, it is time to start experimenting. As you start to create your natural hair care regimen, here are a few things to remember:
Consistency is KEY! Your regimen will not have any positive results if you don't stick to it.
Keep it simple!
Keep notes on what's working and not working!