Welcoming baby is always an exciting time! During pregnancy, our bodies go through a tremendous amount of changes. Many of these changes are not always fun. One of my least favorite changes that I went through recently after welcoming my bundle of joy was postpartum hair loss. I couldn't believe the amount of hair I lost! Immediately, I started doing my own research on how I could correct this challenging condition. Let's talk about postpartum hair loss and what new moms can do about it!
Acceptance is Key!
Postpartum hair loss is a totally normal, but temporary change that many women go through after pregnancy. It is said to be one of the most common conditions that women face after welcoming a baby. It usually starts around 3-6 months after delivery. I experienced my postpartum hair loss around 3 months after birth. I first started to notice that my edges were thinner than usual, but well into the 4th month is where I noticed clumps of hair falling out! This totally freaked me out! I immediately started researching what I can do to stop my hair from falling out! I found out a few important key things that eased my mind about the condition:
You can't stop postpartum hair loss, but you can do things to help minimize it.
You have to just wait for nature to run its course to completely be done with postpartum shedding — there is light at the end of the tunnel Ahhh!!!
A Hair Regimen is Important!
A healthy hair care regimen will definitely help minimize postpartum shedding and hair loss. During my pregnancy, I didn't experience the long, luscious, healthy-looking hair that most women get to experience. Instead, my hair was dry and unruly. I think it was partly due to my poor hair care routine. Unfortunately, I was dealing with frequent morning sickness and all the other not-so-fun things about pregnancy. Soo…. my hair was the last thing I was worried about! After I experienced the hair loss, I made it my top priority to get back in the habit of taking care of my hair. I started to consistently follow a hair care regimen. My hair care regimen consisted of:
Moisturizing Shampoo – once a week
Protein-Based treatments -once every 3 months
Moisturizing Conditioner- once a week
Deep Conditioner or Mask – once a week for 30 minutes (with heat)
Incorporating the L.O.C. method after wash
Minimal manipulation during styling
Massaging hair oil multiple times weekly
I found that once I started implementing and consistently following my hair care regimen, I didn't see as much shedding, and my hair started to grow back in the places where clumps of hair had fallen out.
The Secret Sauce: Jamaican Black Castor Oil
Regular scalp massages were an essential part of my hair care regimen. I particularly liked to use oils that promote growth during those scalp massages. I started using Rooted Treasure's Jamaican Black Castor Oil (JBCO).  I was looking for pure JBCO and came across this brand. They use organic ingredients and it's actually oil from Jamaica!  Unlike other versions, it is not watered down and 100% pure. When I started using this oil, I saw a tremendous amount of growth around my hairline.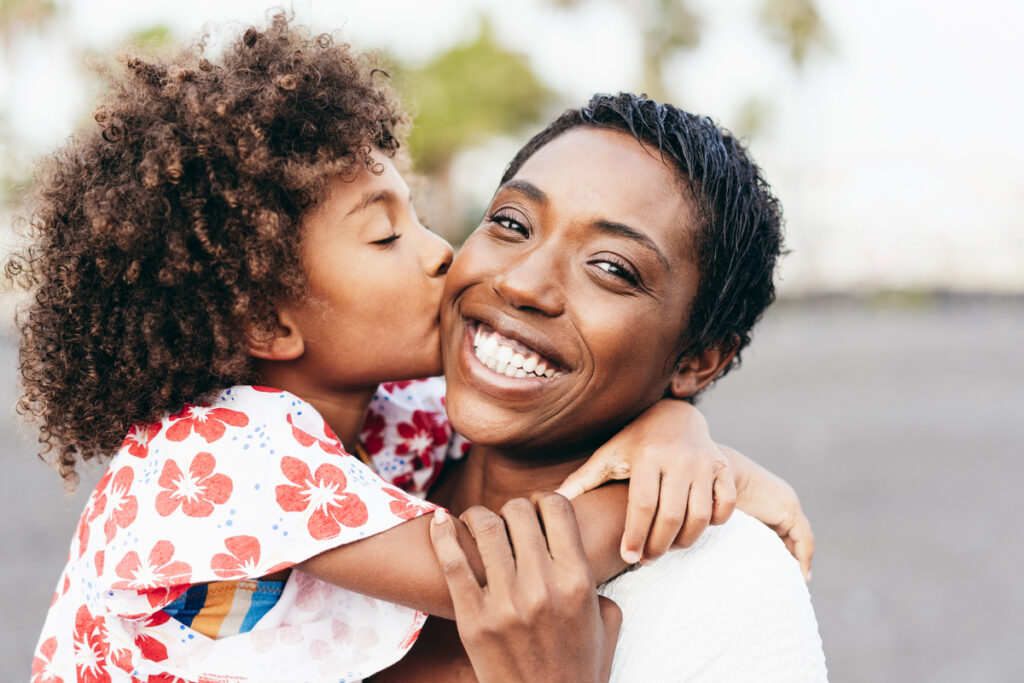 It has been a couple of years since I welcomed my sweet baby girl and my hair has been flourishing! New moms remember you can't prevent postpartum hair loss, but you can do things to help minimize it and keep more hair on your head.