It's that time of year again! It's kind of crazy how quickly this year has gone. Now, if you're like me, you already did most of your holiday shopping on Black Friday, but, if you still don't know what you wanted to get the natural in your life, don't worry, I got you! Keep reading for this year's holiday gift picks!
Cocotiquqe Subscription box
A subscription box is the gift that keeps on giving. It's something unique each month, which is kind of like giving someone more than one gift LOL.
Cocotique has a beauty box that comes with a mix of beauty and natural hair products. Past boxes have included whipped shea, sunscreen, and facemasks in addition to hair products and as a bonus, each of the boxes comes with a reusable travel bag!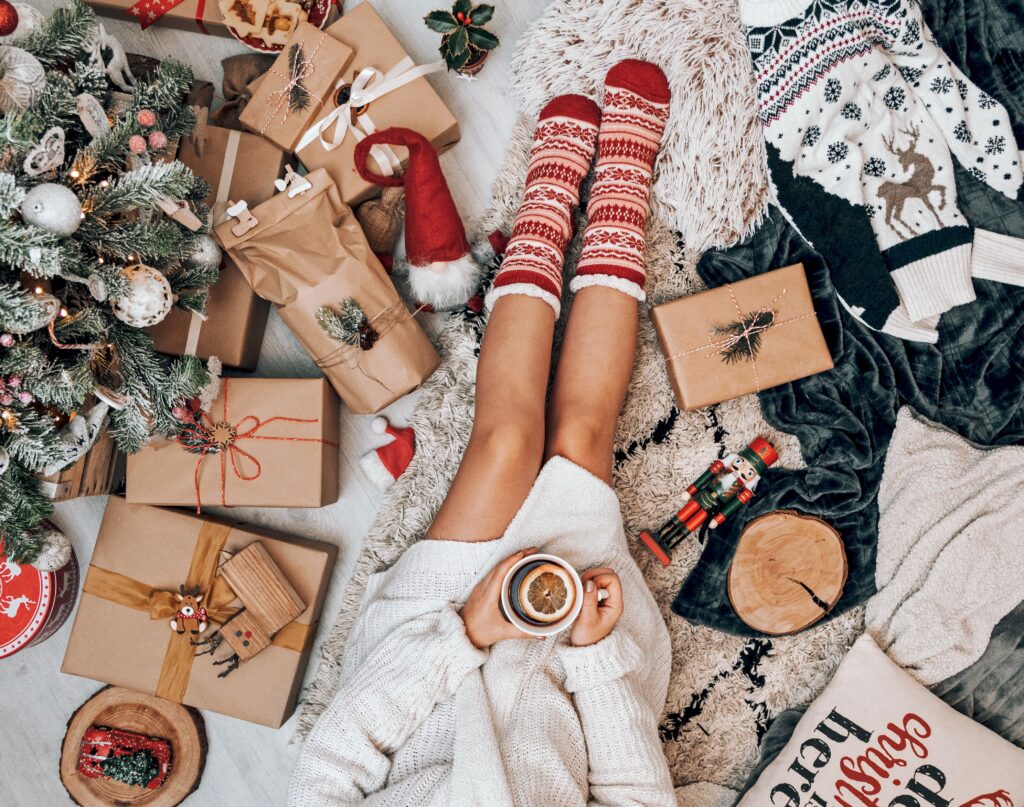 If you want to send someone a subscription, you have the option for a 3-month, a 6-month, or a 12-month. If you just want to send a single box, there is also a month-to-month option (that you can just cancel after one box).
For a gift, I would suggest 3 months or longer so that the giftee gets a real feel for the subscription! The boxes range from $25 (one month box) to $270 for the 12-month subscription and can be purchased on the Cocotique website.
Brush with the Best
If you've ever even dipped a toe in the natural hair community, then you know exactly which brush this is. The Felicia Leatherwood Detangler Brush!
Detangling is such a huge part of natural hair maintenance, so you can be sure that this is a gift that will be used to its full potential. The brushes range from $12-$20 and can be purchased on the brand's official website, which I recommend to avoid getting a cheaper/fake version of the brush.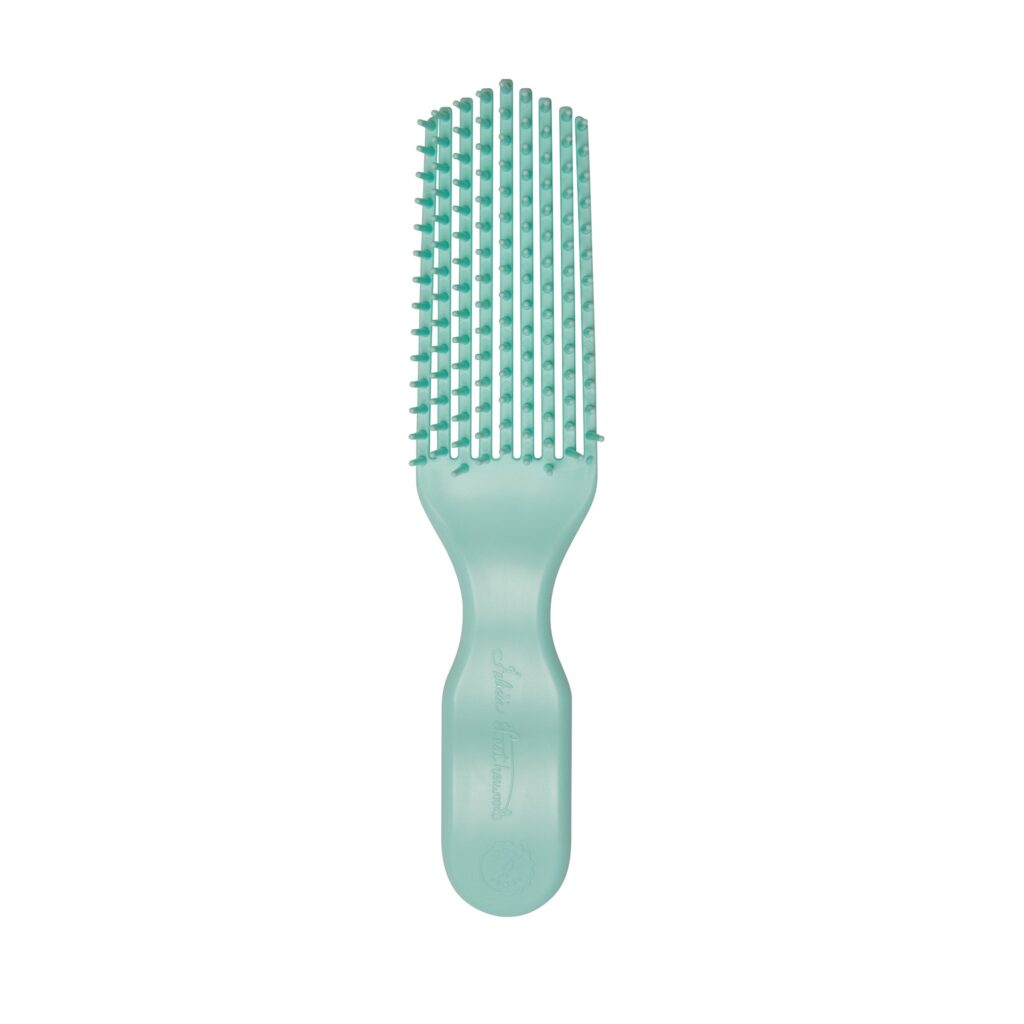 You probably already have one and if you don't, you have probably been eyeing it. So grab one for you and the natural(s) in your life!
Kin Apparel
Satin-lined hoodies and hats sound like something out of a natural's dream! But, they actually exist! It can be so frustrating to do your hair in the wintertime, have it looking perfect, and then have to put on a beanie and it gets all frizzy. Not only can it ruin the look of your hair, but it can also contribute to breakage. If your hair is constantly rubbing against cotton or another rougher material, it can get snagged and possibly break off.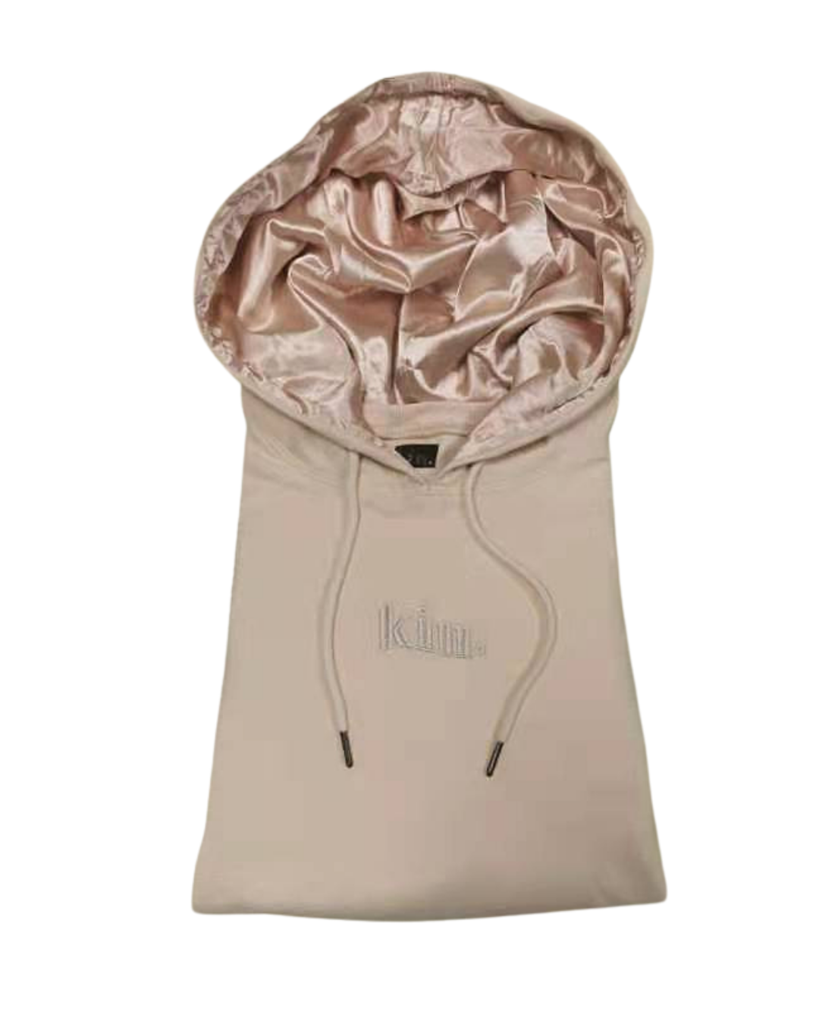 Kin Apparel has satin-lined hoodies, beanies, and even bucket hats. The hoodies range from $49.99-$84.99. Bucket hats and beanies range from $42-$49.99. All items can be found on the company's official website!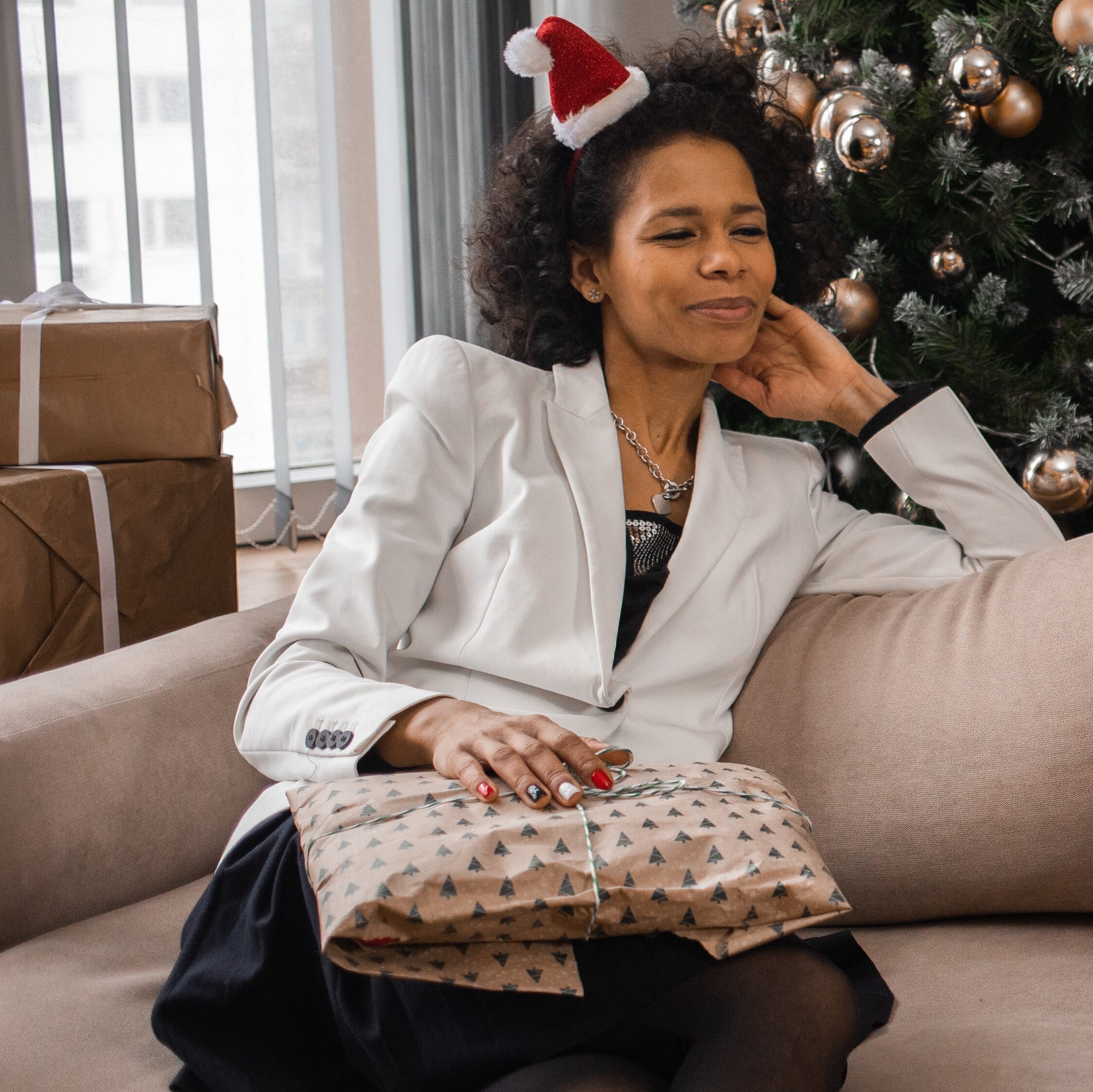 Dyson Supersonic Hair Dryer
If you have a natural in your life who is strictly no-heat, this part may not be for you. But, if someone uses a blow dryer every once in a while to dry their hair, or if they love the occasional blow-out, this is for you!
For those of us naturals who use heat occasionally, a good blow dryer is a must-have. The reviews for this blow dryer pretty much speak for themselves. It's pretty pricey, at about $400, but with it, you will get five separate attachments. A flyaway attachment, wide-tooth comb, gentle air attachment, diffuser, styling concentrator, so whichever drying feature they are going for, they can use this blow dryer. I would again suggest getting this item directly from the Dyson website to ensure authenticity.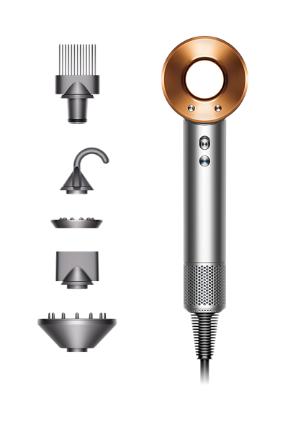 As a bonus, I would suggest getting a carrying case for the Dyson. A gift this pricey should have somewhere nice to be stored. Amazon has a great case for this blow dryer.
These next two gift options are for the natural hair kids in your life. As more and more people have started to learn about their natural hair and look into doing more natural hairstyles, it's only natural (no pun intended) that we are seeing more children with natural hair. 
Teaching love and care for natural hair from a young age can completely change the relationship that someone has with their hair as they get older. Consider the next two options for any mini naturals that you know!
Healthy Roots Doll
I don't know about you, but when I was growing up all of my dolls and barbies had straight hair. I can't recall ever playing with a doll who had hair like mine. But, today's littles have options. Zoe is a doll by Healthy Roots.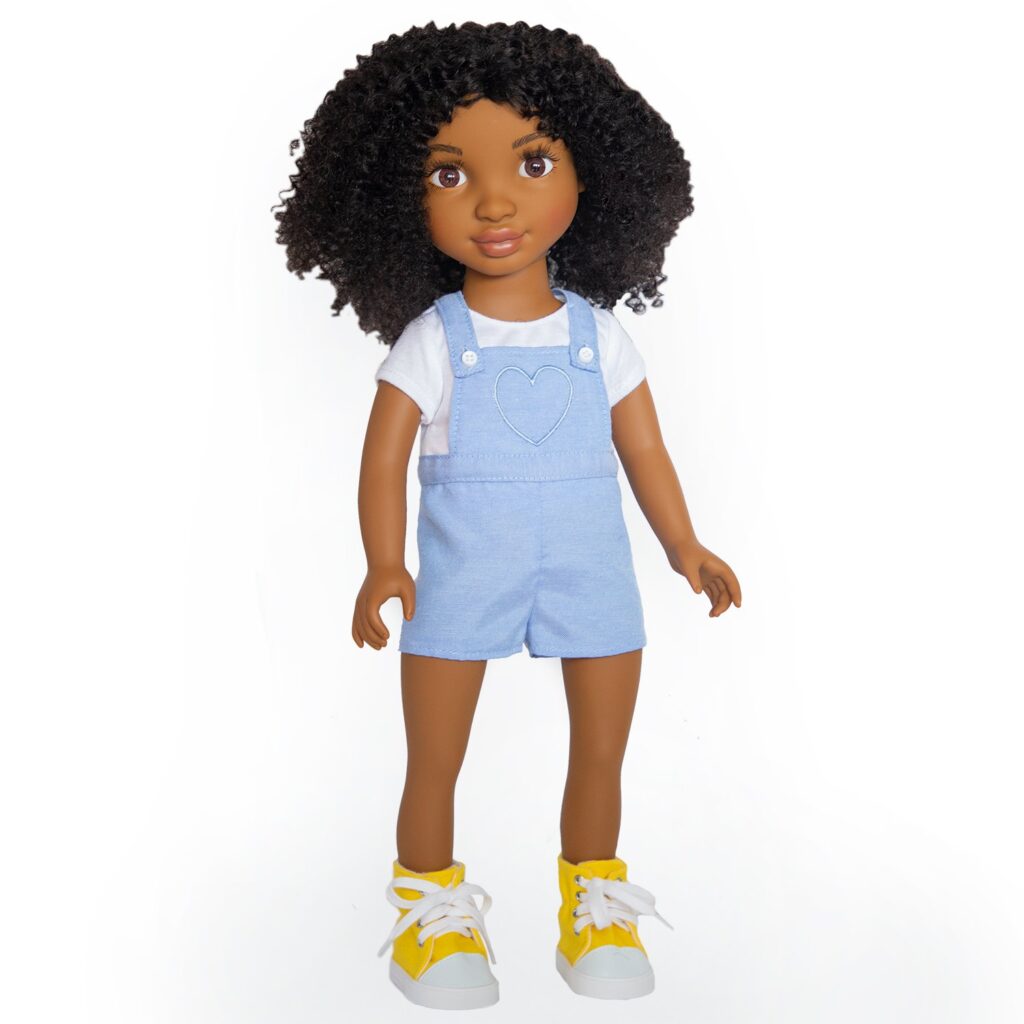 A few details about Zoe from the Healthy Roots website:
18 inches in height
Washable & styleable hair
Vinyl limbs
Soft cloth body torso
We all know that representation truly matters. Because Zoe's hair can be styled, she can be used to teach proper hair care in addition to showing love for curly/kinky hair. Zoe is about $85 and can be purchased from the Healthy Roots Doll website.
In addition to the doll, you can purchase other accessories for Zoe, including additional outfits, butterfly clips for her hair, and even her own perm rods!
Hair Love Book
The representation continues with this book. We all know the importance of buying books for children, but who says that the book can't teach them self-love?
Hair Love is an amazing book and an Oscar-winning short film that details a father and his daughter's journey to learning to do her natural hair. It's outrageously cute, has a ton of teachable moments, and will probably make you cry because it's just that good. You can purchase this book on Amazon for about $9.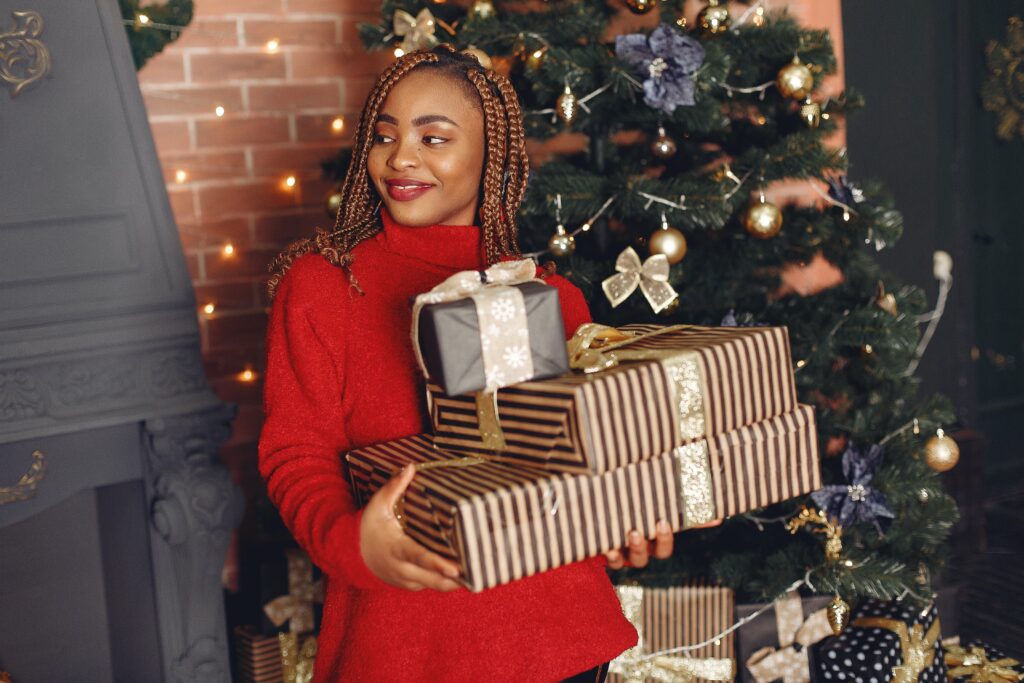 Figuring out holiday gifts can be tough. Sometimes you know what you would want to buy for yourself but you're not sure if someone else would appreciate it.
If you're here, you have probably hit a bit of a roadblock on your holiday shopping but hopefully, this list helps you out, or at least provides a bit of inspiration as you begin your holiday shopping, this year!
La Shané (Nae) J
La Shané is a natural hair, lifestyle, and mental health awareness blogger. As a native Angelino she loves allowing her 4B curls to thrive in the Cali Sun! She's currently experimenting with water-based hair products and loves sharing her reviews! For more natural hair tips and product reviews, you can follow her @naturalnae_la