Protecting our natural hair at all costs is something we can now do in our sleep. With all the hard work, time, and love put into our hair; there should be a way to gently and securely guard our hair during our wildest and most unpredictable tosses and turns of the night. Our hair products should remain in our hair, and our hairstyles should survive a night of rest.
Is there a way to safely be a hair guardsman even while we sleep? Yes, and the solution is quick, easy, and so comfortable. Yes, comfortable! To quickly join the night watch, a job premised on hair guarding that requires little effort, swap out your regular pillowcase and opt for silk or satin fabrics to do the trick. The switch is something that beauty experts and hairstylists worldwide highly recommend to protect not only our hair but also our skin. Silk and satin are soft, less irritant, hypoallergenic, reduce friction and frizz, and less absorbent of sweat and products, leaving our curls and skin capable of retaining moisture. The slippery surface removes the tugging factor during sleep, allowing fewer chances of hair breakage and fewer skin wrinkles, helping your hairstyle last longer.
There are endless wins when changing your pillowcase to silk or satin. Whichever you pick, your hair will love you for it, and you'll be able to rest well knowing the following day doesn't have to be full of unexpected hair surprises!
Ebonnet's pillowcases are made of satin and come in over twenty different styles with customization options. The satin fabric is smooth and soft, drastically lessens friction, and permits the hair to glide smoothly throughout the twists and turns of the night. The ease of satin promotes shinier, improved hair, cutting back frizz, undesirable fairy knots, tangles, and split ends. The benefits are a plus in maintaining and preserving curls, braids, coils, and kinks.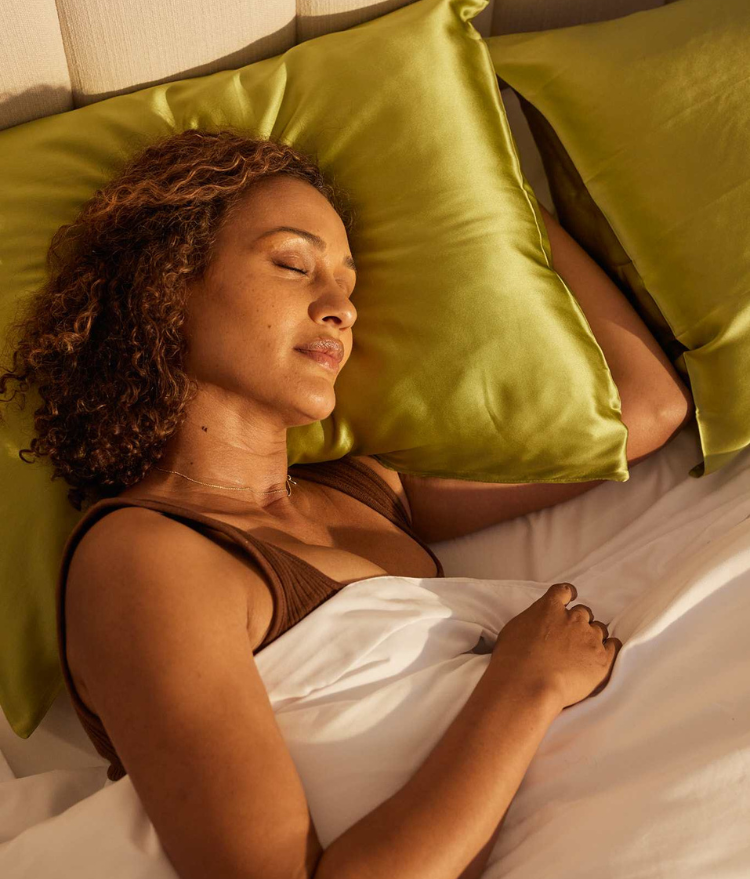 Grace's silk pillowcase creation helps ensure all naturals and beyond can sleep comfortably, knowing that their moisturizing products aren't robbed blindly by cotton. There are seven color options: charcoal, ivory, silver, black, celery, blush, and walnut. Each silk pillowcase allows products to stay within the intended application area: the hair and face. The smoothness of the pillowcase eliminates tug-of-war on the skin and hair. Ruling out resistance leads to fewer tangles and a better chance of uninterrupted sleep. This silk pillowcase is a step of luxury during the nighttime routine.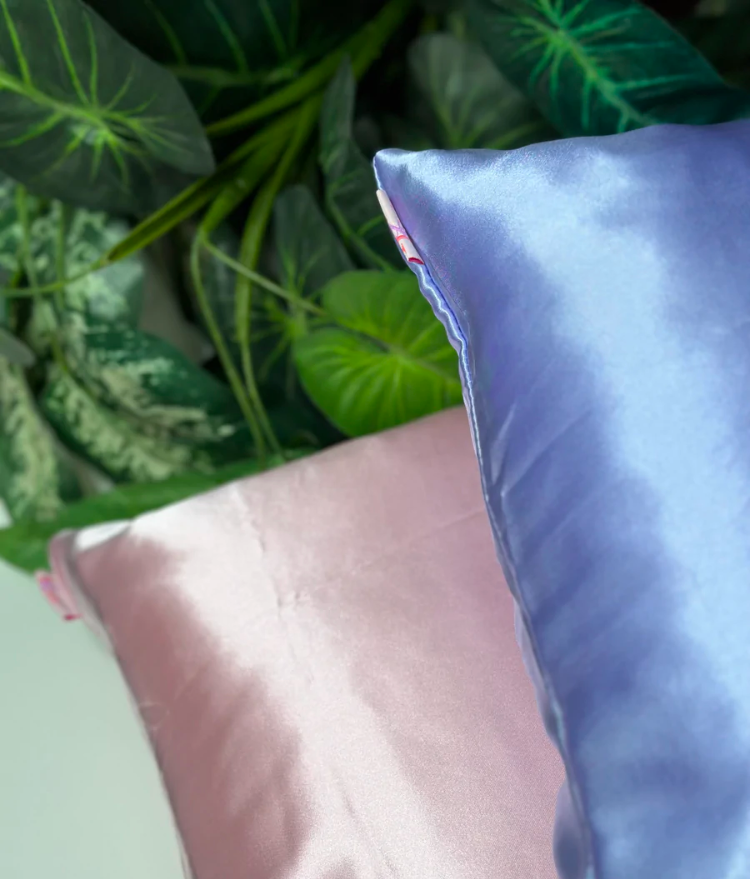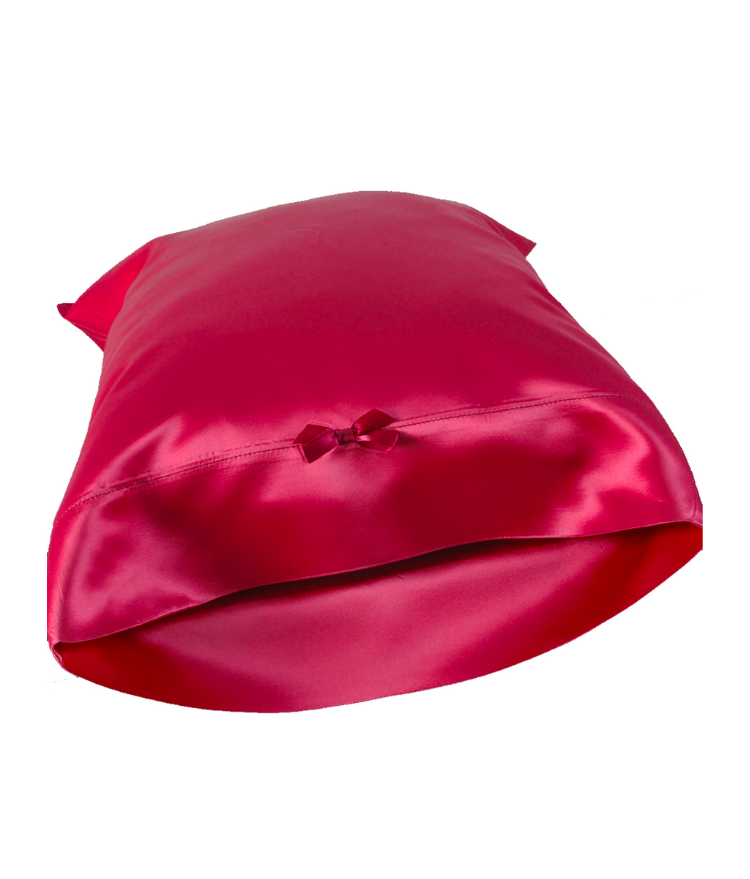 Neero & Ana's satin pillowcases are made from plants and come in over 15 colors. The pillowcase helps to reduce frizz, split ends, hair dryness, and face dryness. Minimizing facial lines and boosting hair hydration comes easily for a pillowcase that allows the head to glide gently across its smooth fabric. The hair stays intact throughout the night, allowing tomorrow's curls and other styles to remain fresh and last longer. Machine washable and meticulously created with inner French seams for durability.
Koily Curls Satin Pillowcase was created by two kid entrepreneurs: @koily_kali and @kyra_milan. At such a young age, they are already aware of the importance of protecting every strand of hair. Their purple satin pillowcase helps smooth frizzy hair and minimizes static. The softness of the pillowcase eliminates the hair from rubbing against dry and harsh fabrics due to friction. Great for the skin, the Koily Curls pillowcase helps the hair retain its moisture, allowing the styled hairdo to remain fresh and healthy.
Queen Silk Pillowcase by Swurly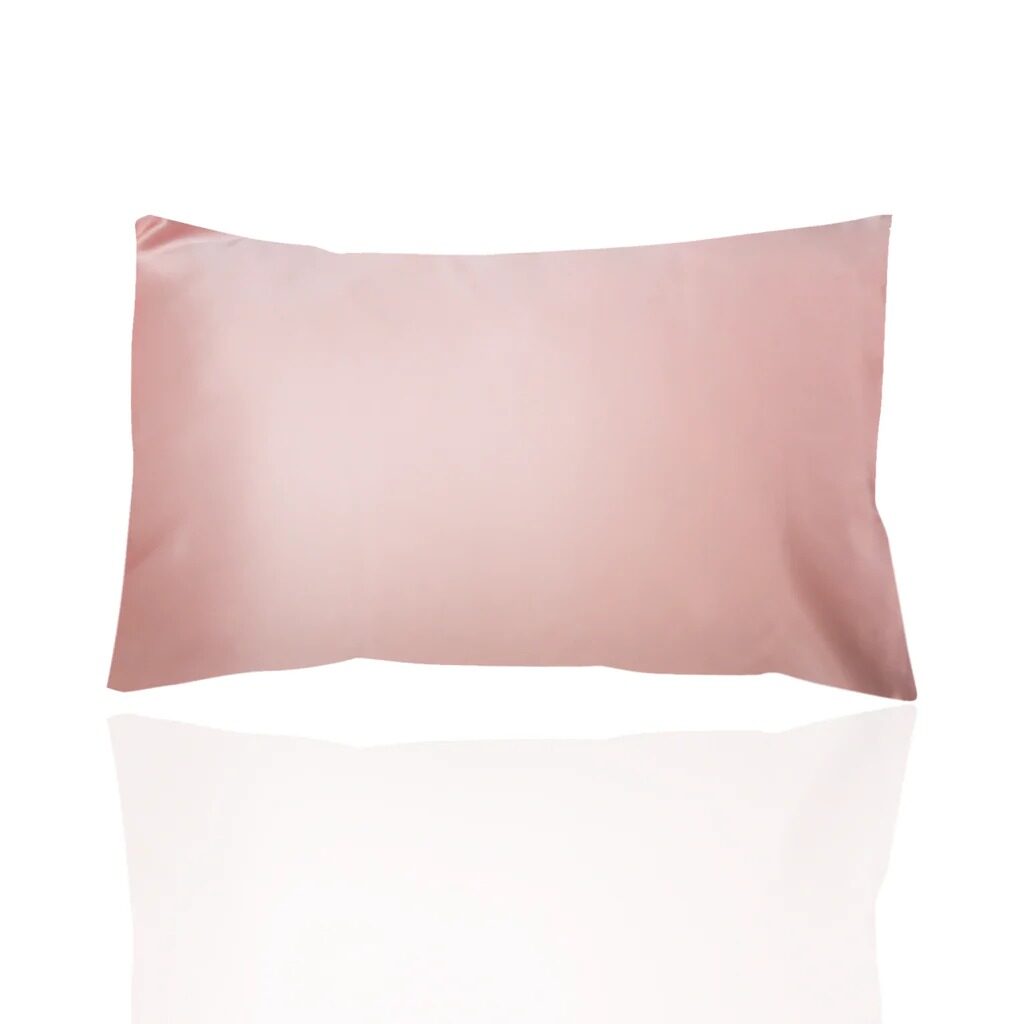 The queen silk pillowcase is available in 100% mulberry 19 & 22 Momme Silk on both sides, and standard 100 by Oeko-Tex certified. Swurly's queen-size pillowcase is extra roomy compared to standard sizes and comes in blush, periwinkle blue, warm taupe, warm grey, bright white, and mauve. The eco-friendly and non-toxic fabric minimizes hair snagging, prevents hair damage, and ultimately locks in moisture to promote healthy, shiny hair. All hair types benefit from using the queen silk pillowcase due to its ability to help preserve and extend the quality of hairstyles. There are benefits for the face while using the Swurly pillowcase, such as reducing fine lines, wrinkles, and dark circles.
Silk Pillow Sleeve Sets by Silkedco
The luxurious silk sleeve, made of 100% mulberry silk charmeuse, can slide over standard, queen, and king pillows. The pillow sleeve was made with traveling and environmentally friendly factors in mind. Colored in pia peacock blue, black, and white geometric chic, champagne, gray, off-white/ivory, black, and dusty pink, silk has 18 amino acids and proteins reviving for the hair and skin. The natural silk pillow sleeve is non-toxic, fast drying, reduces frizz, gentle, hypoallergenic, naturally hydrating, and antimicrobial and mold resistant. Silkedco has been featured in Forbes, Good Housekeeping, the Strategist, dwell, BAZAAR, Fashionista, and many others for their great pillow sleeves.
Loving our hair involves making a few switches to advance our daily routine, but every inch of progress comes with a reward. We can easily spend so much time styling and restyling our hair to ensure every curl, braid, bang, and loc stays in its rightful place. Switching our pillowcases to satin or silk options helps us cut down on time tremendously while also giving us many valuable benefits. Make the switch, rest well, and wake up with a remarkably fresh style every day.