It's that time of year again…Winter is approaching and depending on where you live, it may be time to switch up your routine. Cold weather and harsh winds not only add extra drying time to your hair, but can also suck moisture from your hair. If you already have a hard time retaining moisture (high porosity), then, that's the last thing you need! Try these tips for better hair care in the winter.
Deep Conditioning
Hopefully, you're already doing this, but if you don't have a consistent deep conditioning routine, now is the time to get one. Dry hair can lead to more fairy knots and split ends. Consistent deep conditioning can help reduce that dryness before it has a chance to wreak havoc on your hair. Deep conditioning has a bad rep, but it doesn't have to be overly complicated. I suggest deep conditioning with heat, but this can simply mean that you do it in the shower while the steam is in the air.
Satin-Lined Products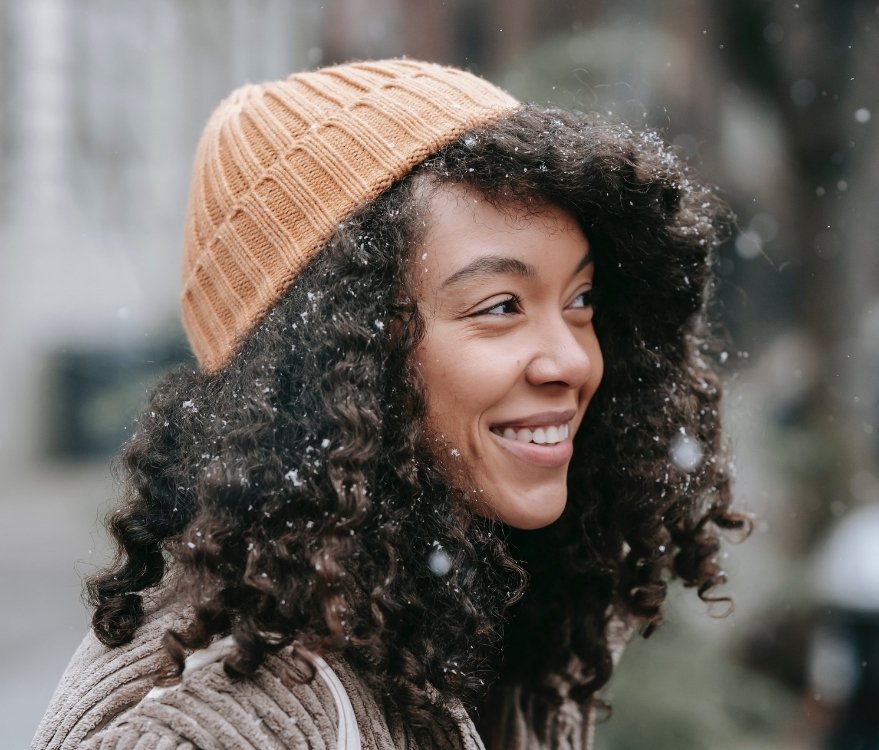 If you get excited about knitted hats and big cozy jackets, then you are me! Although I rarely get to wear them in LA, protecting my hair from frizz and breakage is another reason I've stayed away from these items. But luckily, we have options now sis! This brand was recently on Shark Tank so this couldn't be more timely. Kin is an apparel shop that specializes in satin-lined..everything. From hoodies to bucket hats to beanies, so you don't have to settle for frizz, just to stay warm.
Protective Styles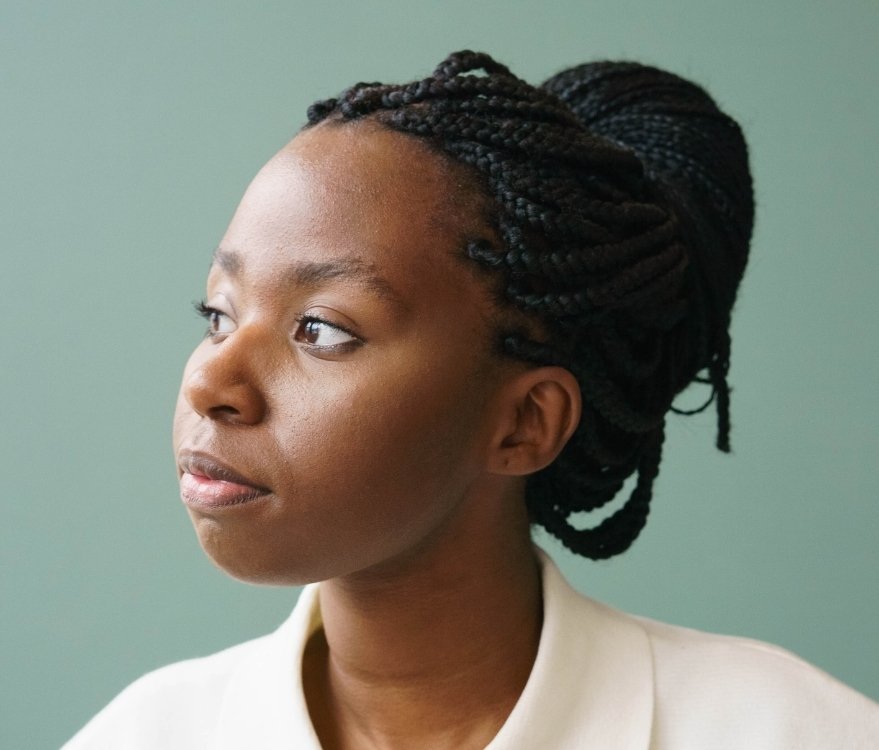 I get it, as loose naturals we want our hair to be out and in its natural state, especially if we've put in a lot of work to get it healthy. But, even your fail-proof wash and go can be a lot to handle during the winter season. Hair can easily get tangled while it's blowing in the wind. A quick protective style with your own hair like mini twists, or added hair, like faux locs can help lock in and retain moisture during the winter months.
So much work goes into being a natural. From wash days to products to trims and other appointments…sometimes we just want a break from all of it. Winter isn't the time to take that break! During the wintertime, your hair needs as much TLC as you can give it. It may seem like a lot of work but your summertime hair will thank you in a few months!
La Shané (Nae) J
La Shané is a natural hair, lifestyle, and mental health awareness blogger. As a native Angelino she loves allowing her 4B curls to thrive in the Cali Sun! She's currently experimenting with water-based hair products and loves sharing her reviews! For more natural hair tips and product reviews, you can follow her @naturalnae_la