Maintaining healthy textured hair needs a bit more than just a shampoo and hair oil. Natural hair needs love, care, and a bit of patience. If you're looking for a fun way to keep your hair moisturized and healthy, protective hairstyles are the way to go! These kinds of hairstyles will give your hair the love and care it all needs.
What are protective hairstyles?
Protective hairstyles give your natural hair the tuck it needs to maintain moisture and prevent damage, such as breakage. They last anywhere from 4-6 weeks depending on the hairstyle. Locking in moisture and staying away from constant hair manipulation eventually results in healthy hair, which is the main goal when growing hair.
Constant hair manipulation and certain weather conditions play a big role in damaged hair. Winter's cold, windy weather affects hair in such a way that hair becomes frizzy and breaks from the lack of moisture caused by the weather conditions. The summer weather is accompanied by heat that dehydrates hair strands, resulting in split ends and hair breakage.
Protective hairstyles should be an essential part of your hair regime, especially if you have 4-type hair (4a, 4b, and 4c), because of the thickness and curly hair strands. Your hair still needs to be taken care of with or without protective hairstyles. It is advisable to keep moisturizing your hair, especially your scalp to avoid dryness or an itchy scalp.
Top Protective Hairstyles
Cornrows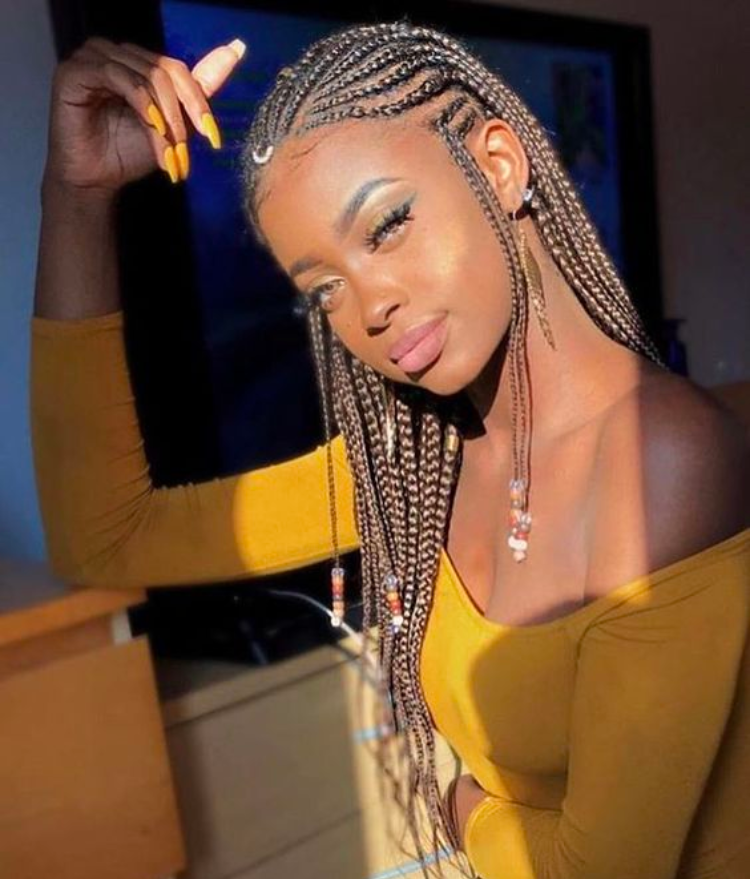 Photo source: @worldofbraiding
Cornrows are one of the most popular protective hairstyles people do because of their versatility. They can be done on short or long hair, with or without hair extensions, and you can try different designs and patterns with cornrows. Cornrows are easier to maintain because there isn't much styling required and the patterns make it easier to moisturize the scalp. This protective hairstyle has also become a favorite for people who love wearing wigs.
Braids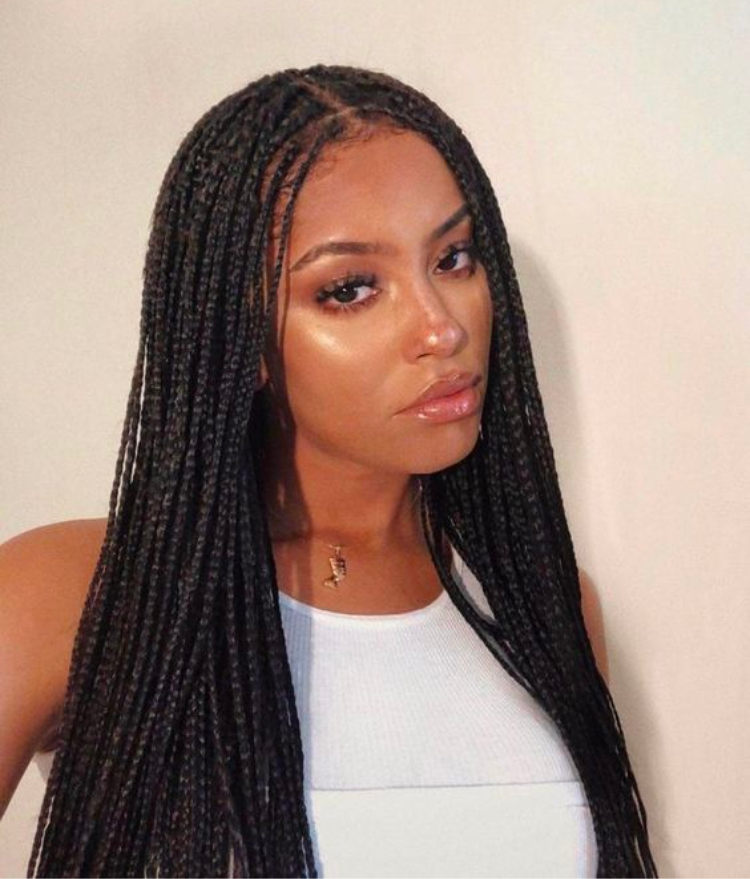 Photo source: @merve
What's not to love about braids? Braids are another protective hairstyle that is popular and versatile. Nowadays braids can be done in different stylish ways, from goddess braids, and knotless braids to even triangle braids. Knotless braids have become so popular because they look good and they don't cause much tension to the scalp.
Unlike normal box braids, braiders start with natural hair at the root, instead of using extensions. Braids can be done in different sizes and colors making them more fun and stylish. Even though they can be done in different sizes, styles, or colors, they still serve the same purpose, which is protecting hair strands. When done correctly and taken care of, they can become quite effective and even last up to 8 weeks.
Faux Locs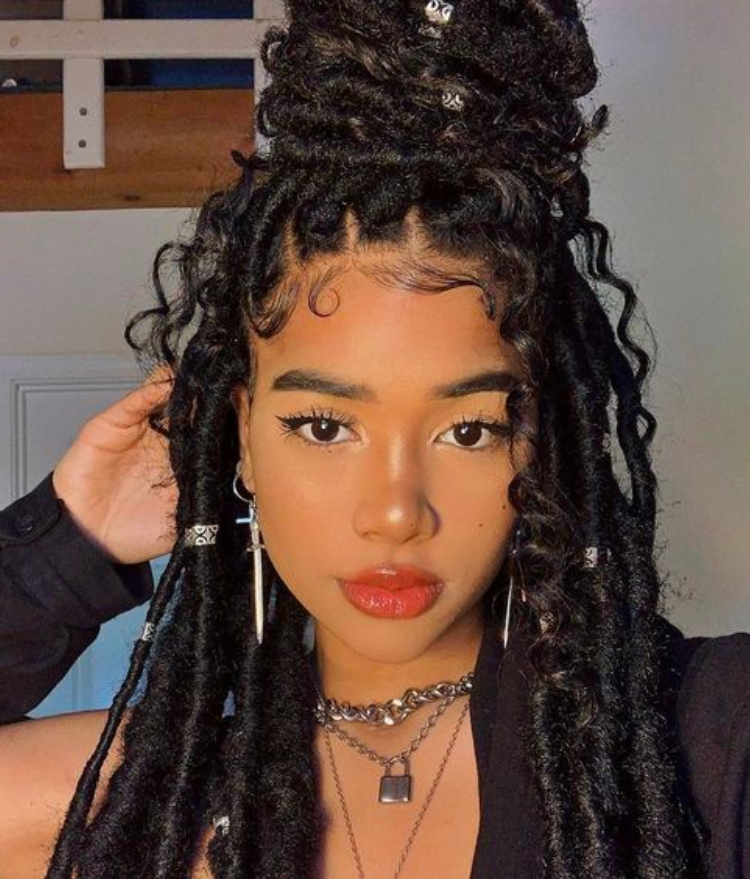 Photo source: @sweetness
Faux Locs are another popular protective style that provides natural hair with all the protection it needs. The locs give off a natural dreadlock look. Not only do they look beautiful, but they don't put much tension on the scalp (depending on how they are installed). They can be styled in different ways as well.
Fulani Braids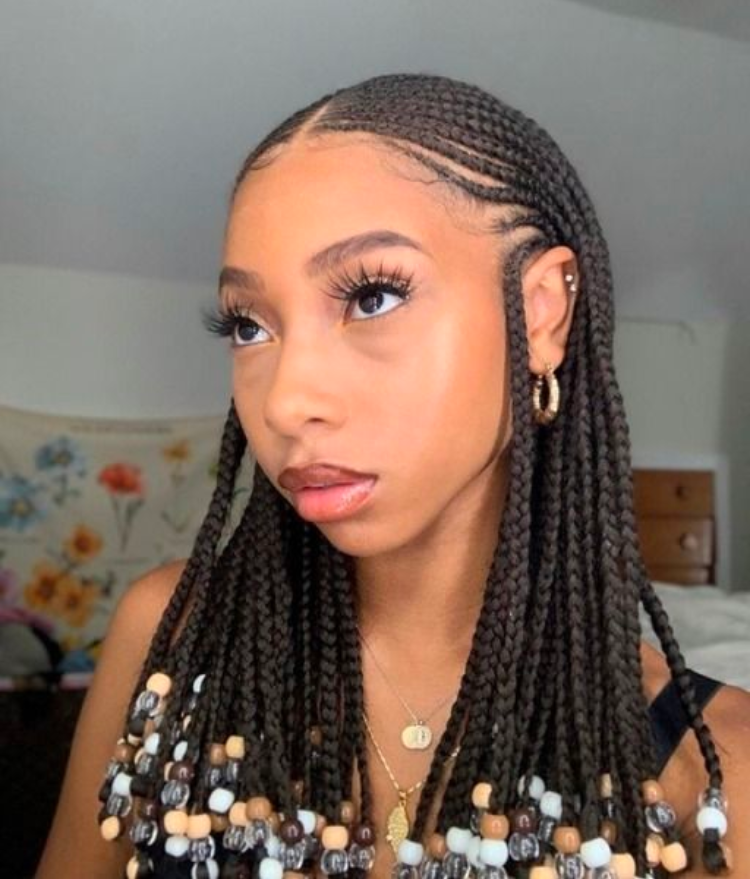 Photo source: @hailey
Fulani Braids are not only considered a protective style but one of the most popular artistic and beautiful hairstyles. This hairstyle was inspired by the traditional hairstyles from West Africa, specifically by the Fulani people, hence the name 'Fulani Braids'. The style is a mixture of cornrows and braids, with most people installing beads to give the braids that final golden touch.
Senegalese Twists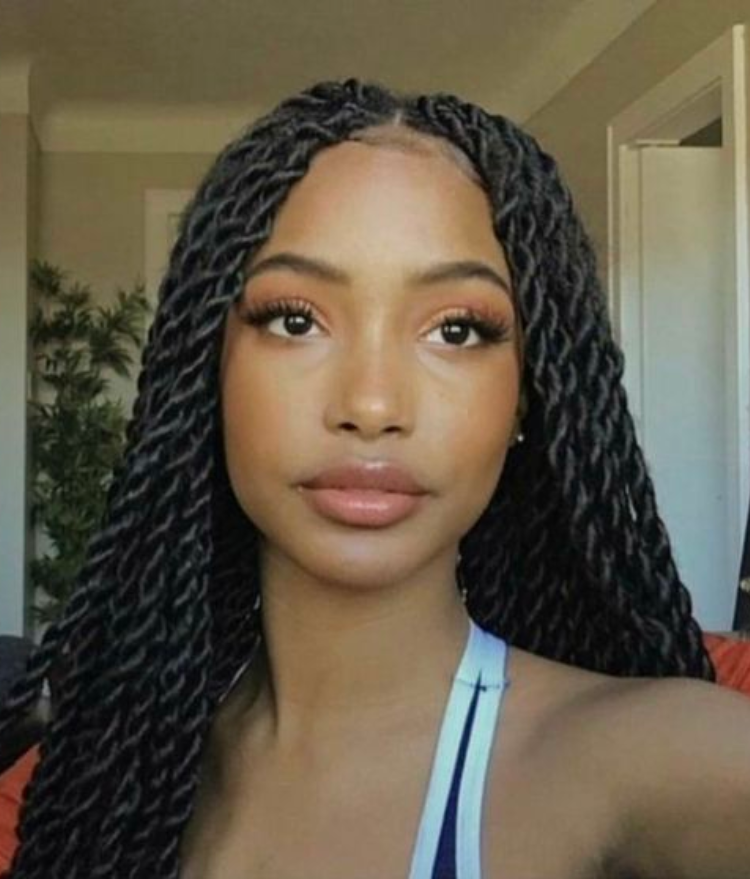 Photo source: @CRatchetC
These twists are a protective hairstyle that most people with textured hair love. Senegalese twists are as easy to remove as they are easy to install. As with other twists, Senegalese Twists require two strands, instead of three. You can play around with colors and also do these twists in different sizes. When taken care of, the hairstyle can last up to 8 weeks.
Bantu Knots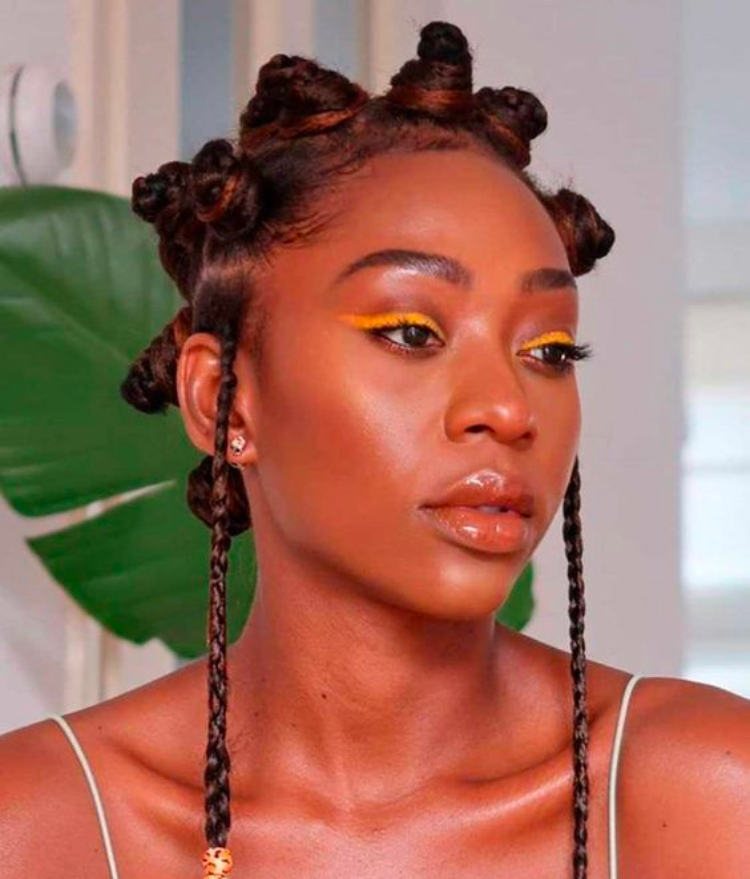 Photo source: @queensess_lynn
Bantu Knots originate from the Zulu Kingdom in Southern Africa. The hairstyle involves sectioning hair using elastic rubber bands to secure the sections. The size of sections may depend on the length of the hair. Once sectioned, the hair is twisted or braided and then finally wrapped into a knot-like shape. To achieve sleek, neat sections, it is advisable to use styling gel. This protective style is beautiful and effective in protecting hair strands.
Wigs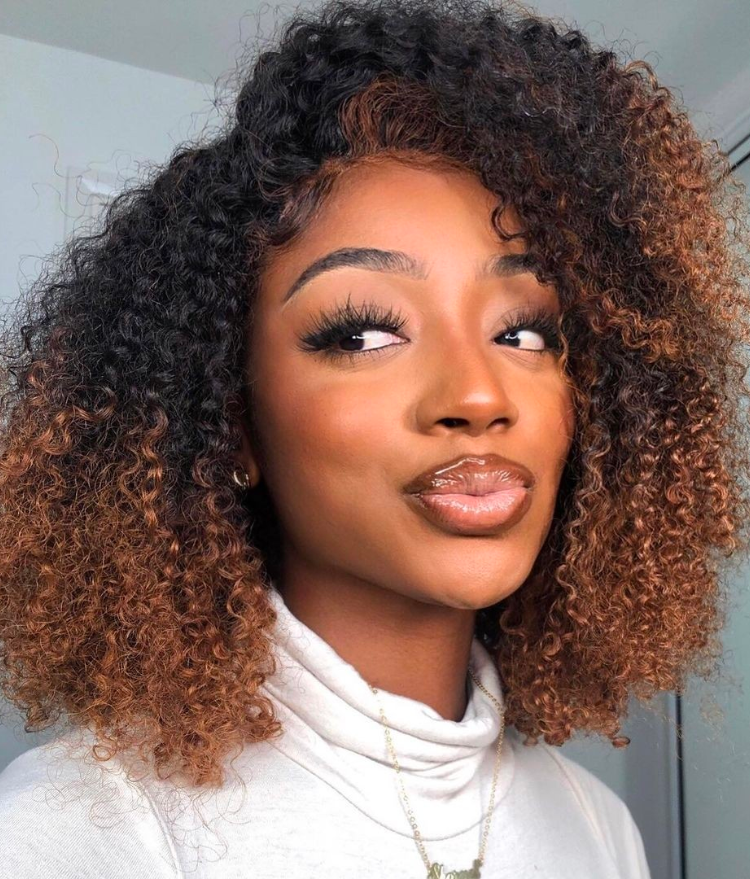 Photo source: @hergivenhair
"The best of both worlds" is what wigs stand for. If you love a natural look, and also changing hair colors and designs, then wigs should be your go-to. You get to enjoy straight hair, curly hair, and bobs while keeping your natural hair. Some people do cornrows or even flat twists before putting their wigs on.
No matter what protective hairstyle you do, it is imperative to continue moisturizing your hair and ensuring that there isn't much tension applied to your scalp. Frizz, split ends, and tension result in breakage. There's always a way you can enjoy fun hairstyles while maintaining healthy hair, there is honestly no need to constantly manipulate your hair every day when you can keep your hair in a hairstyle that will protect and nurture your hair for up to 8 weeks. Remember to always give your hair the love and care it needs.
Written by Dasia Franklin