Over the past decade, the natural hair community has been continuously rising. More and more women have ditched the chemical relaxer and are now embracing their natural hair texture. Over the years, as the popularity of being natural has grown, countless natural hair blogs have been created. These blogs have catered to natural hair by sharing reviews on natural hair products, giving hair care regimen tips, and styling tutorials.
If you are in need of some natural hair tips and tricks, you've come to the right place. We have picked the top 10 natural hair blogs that every natural should know!
NaturallyCurly
Gretchen Heber and Michelle Breyer co-founded Naturally Curly. Originally, it was created as an online discussion board where people would discuss natural hair products and natural hair care. It soon grew very rapidly as it helped create the leading community and resource for people with natural hair.
NaturallyCurly is your go-to resource if you are looking for content on textured and curly hair. This natural hair blog has a variety of information sources. You have access to hairstylist reviews and useful hair care information by curl experts. You can also shop for your favorite natural hair care products.
Instagram: @NaturallyCurly
YouTube: NaturallyCurly
CurlyNikki
Nikki Walton created CurlyNikki in 2008 and it became the leading natural hair blog in the world. Her blog reached millions of women in over 30 countries. Initially, she created her blog space to help women navigate through their natural hair journey.
While CurlyNikKi is a go-to platform to get educational information on how to care for natural hair, styling tips, and product reviews, it also sheds light on women's mental health, self-esteem issues, and body image. Nikki has a background in psychology and uses her platform to help women become the best version of themselves through hair and lifestyle content.
Instagram: @curlynikki
Podcast: Go(o)d Mornings with CurlyNikki
AfroBella
Patrice Grell Yusik, a Trinidadian-born writer, created AfroBella "to fill a void and to celebrate the inner and outer beauty of women all shades of beautiful." Her award-winning natural hair blog specifically shines light on the beauty of natural hair and it highlights all the gorgeous skin tones and sizes women come in.
Afrobella was listed as one of Ebony Magazine's Power 100 in 2011. The blog, which was started in 2006, has had over 11 million pageviews and is continuously thriving.
Instagram: @afrobella
Textured Talk
Charlene Walton McCraney is a Dallas-based beauty and lifestyle blogger. After many years of styling her hair, offering natural hair care tips and advice, she decided to combine her two passions, blogging and natural hair, and she created TexturedTalk. This natural hair blog was created to promote healthy hair care for all textures and has expanded to talk about other topics such as beauty and lifestyle.
Previously, Charlene was a blog contributor to CurlyNikki and NaturallyCurly. She is passionate about blessing and empowering women through her content. She is known for The Ultimate Natural Hair for Beginners Guide, which helps transitioning naturals.
Instagram: @charlenemccraney
Curls Understood
Sylvia Kerali is the founder of Curls Understood. She started this popular natural hair blog to provide a platform for new naturals, or those just starting out on their natural hair journey. She wanted to provide a place for inspiration and accurate information on understanding your curls.
Curls Understood has grown and now offers a salon locator, product reviews, natural hair stories, and her own personal experiences through her 10-year natural hair journey. You can also explore a variety of information on natural hair care tips for kids, styling ideas, and find videos of vloggers with your same hair type.
Instagram: @curlsunderstood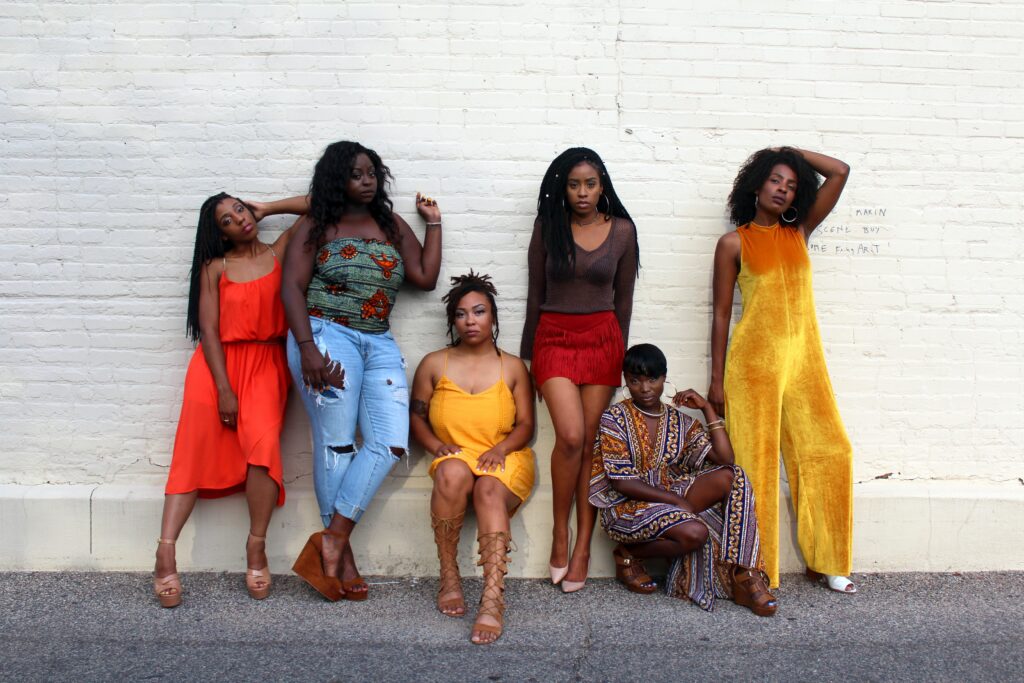 4C Hair Chicks
The mission of the 4C Hair Chicks blog is to highlight underrepresented beauty and provide hair care education to women with type 4 textured hair. This natural hair blog goes against what has been labeled as the "standard of beauty" and believes in the representation of underrepresented beauty.
Not only is the platform challenging the standards of beauty, but it also delivers type 4 hair education. Type 4 hair has had a reputation of being difficult and not able to grow. At 4C Hair Chicks, they refute the negative stigmas of type 4 natural hair and give natural hair education on growing and maintaining healthy type 4 hair.
Instagram: @4chairchicks
YouTube: 4cHairChicks
Natural Hair Rules
Tamara Floyd, founder of Natural Hair Rules is a self-proclaimed serial blogger. Her platform has been ranked as one of the top natural hair care resources for black women.
On this natural hair blog, you can join more than 1 million other readers and find natural hair advice, expert styling and hair care tips, and natural hair product recommendations.
Instagram: @naturalhairrules
MoKnowsHair
Monica, creator and founder of MoKnowsHair, created her natural hair blog to showcase her love for natural hair. She has always had a passion for styling hair, as she can recall in her younger years cutting and styling her dolls' hair. She went on to become a Licensed Cosmetologist, content creator, and product innovator.
She shares how to care for different types of kinky, curly, coily, and afro-textured hair through her platform. Her goal is to share how to take the mystery out of healthy hair care and styling. She has recently developed her own product line: MoKnowsHair Curl Collection.
Instagram: @moknowshair
YouTube: MoKnowsHair
Black Naps
Ariane Williams, founder and creator of Black Naps, created her platform to document her own personal natural hair journey. Through her personal experiences, she was able to quickly grow her natural hair blog into what is now considered to be one of the leading resources for natural hair.
Ariane provides hair inspiration for women with kinky, curly, and afro-textured hair. She has an extremely popular hair forum and has created natural hair products to cater to all-natural hair types.
Instagram: @blacknaps
CurleeMe
Last, but not least, our very own, CurleeMe. At CurleeMe our goal is to provide education on care for kinky, coily, and curly hair. Anthea Ancalade, a UK-born Ghanaian based out of Los Angeles, CA, created CurleeMe.
After moving around a few times, she left behind some of her favorite hairstylists and was having a tough time finding a new hairstylist to cater to her type 4 natural hair. She saw that there was a need for a hairstylist directory and CurleeMe was created. Not only can CurleeMe link you to some of the most knowledgeable natural hairstylists in your area, but the website also hosts a natural hair blog with a large amount of information on natural hair and a marketplace with related products, accessories and resources.
Instagram: @curleeme
Natural hair trends have changed from being trendy and fashionable to being standard. Afro-textured and curly hair are becoming the norm. Whether you are looking for tips to transition to natural hair or the best ways to care for your natural hair, these natural hair blogs will help steer you in the right direction.