Summer is officially here and we are so ready for it. Growing up in LA, I never missed a summer without the beach and before I started getting my hair pressed, this was no problem. But like many Black women experience at some point in their lives, once I started pressing my hair, water was my biggest enemy.
Now that I'm natural, getting back in the water has become a reality again, but there are some steps to take to ensure your curls and coils are protected while you swim.
Add conditioner to your hair
This is a cool trick that a lot of naturals use. Not only can adding conditioner before entering the water helps to hydrate and moisturize your hair, but if your hair is full of conditioner, it won't be able to absorb anything else. The benefit of this is that you will end up getting less chlorine in your hair simply because your hair can't absorb it.
For my eco-friendly curlies out there, I suggest using this method if you are swimming in a pool and not the ocean because we don't want to add any chemicals to the oceans, even if your products are all-natural.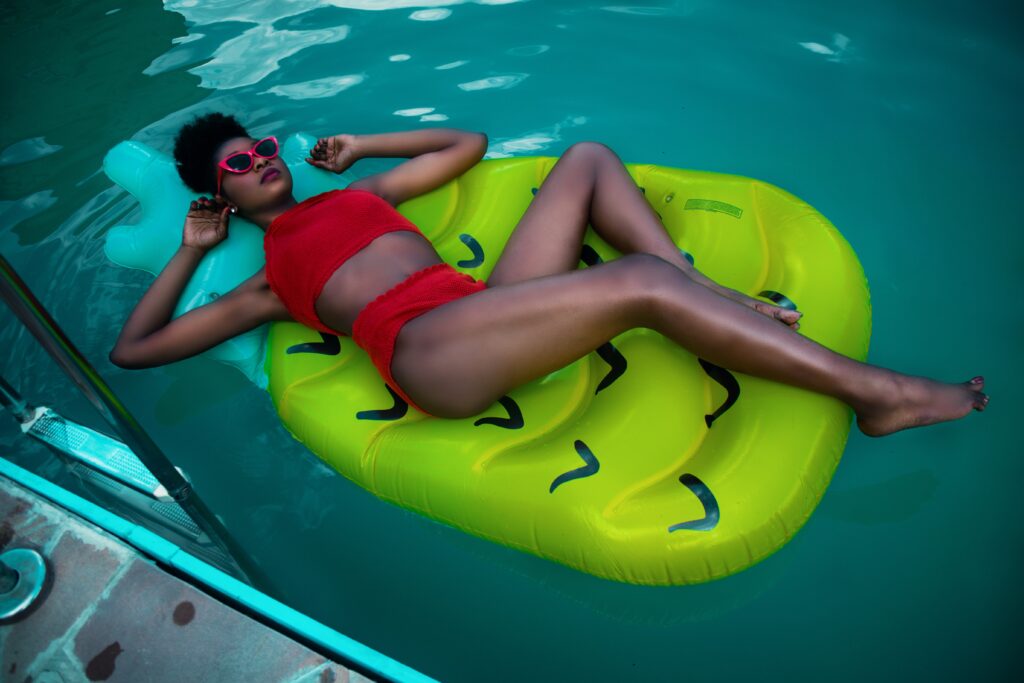 Add oil to your hair
One of the first things we learned in science class is that oil and water don't mix. Putting oil in your hair before swimming has the same idea as adding conditioner, the water should essentially bounce right off. The same caveat as for the conditioner, this one is best used in a pool, to avoid getting oil in the ocean.
Don't wash your hair before you swim
This one can definitely come down to personal preference, but because you will likely be washing your hair after you swim, there is no need to go through a full wash day right before you know you'll be swimming. This includes swimming in salt water because the salt can dry your hair out just as much as chlorine. Plan for a refreshing wash day, after you swim.
Invest in a curly-approved swim cap
As I mentioned, chlorine dries out hair. If your hair is already dry, you definitely want to avoid drying it out further. It can be nice to imagine your curls freely flowing in the pool, lake, or ocean but our curls are important, and maintaining their health is a top priority, a swim cap is a great way to do that.
Swimma is a Black-owned company that makes caps specifically for natural hair, including locs and longer hair. 
Hot Girl Summer is in full effect, but hot girls need to keep their hair protected! We put in a lot of time, year-round to make sure our hair is thriving and protected, and summer should be no different. We all deserve a summer filled with fun, especially after last year, just make sure to keep your hair healthy while doing it!
La Shané (Nae) J
La Shané is a natural hair, lifestyle, and mental health awareness blogger. As a native Angelino she loves allowing her 4B curls to thrive in the Cali Sun! She's currently experimenting with water-based hair products and loves sharing her reviews! For more natural hair tips and product reviews, you can follow her @naturalnae_la