How can I transition and still maintain a professional look in the workplace? How will my natural hair look once it grows out? What if my superior deems my natural hair as unprofessional?
These are all questions that I have been asked over the years by my friends and other naturals. Natural hair can look professional just like any other hair type. The stigmas that natural hair looks unkept, unprofessional, and unmanageable have been challenged as the natural hair community steadily grows. I can relate and although we should be able to wear our hair how we feel, I know there is a need to help women who have trouble finding hairstyles that make them feel confident and simply work for them in the corporate scene.
You don't need to live under wigs or weaves just to keep your job. Here are 10 natural hairstyles that are perfect for the corporate scene.
High or Low Bun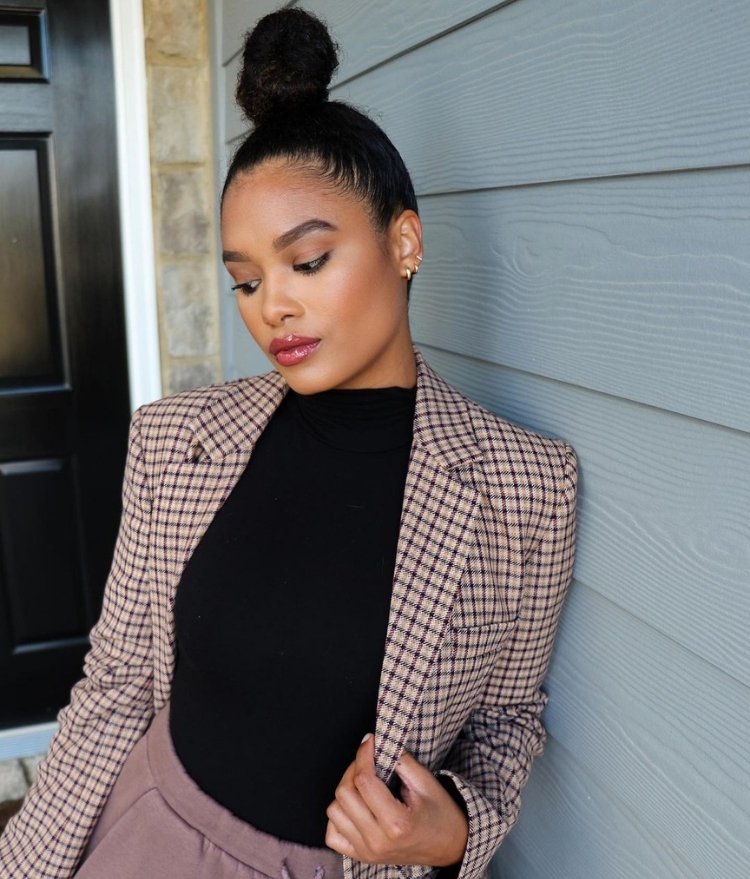 IMAGE SOURCE: @lyssamariexo
The high or low bun is a classy look that never gets old. This style works on medium-length hair or longer. It is a great option for the corporate scene and it takes a few minutes to style. You can use gel for a sleeker look!
Loose Wave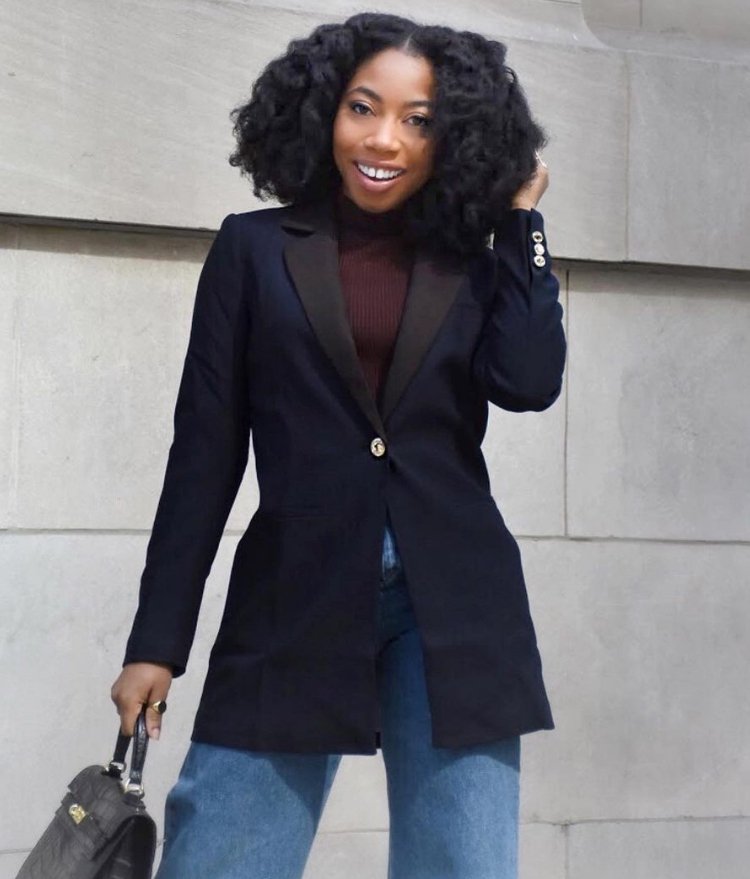 IMAGE SOURCE: @corporate_curly
This style is elegant and professional. You can achieve this look by following these simple steps:
Start off on blow-dried hair
Section off hair into 6-8 sections
Moisturize each section and comb through with a wide-tooth comb
Apply a flexi-rod to each small section. Make sure to start at the end of your hair and roll it in a spiral-like motion to wrap it around the rest of the flexi-rod
Bend the top and bottom ends of the flexi-rod to secure it
Leave it in overnight.
Take out flexi-rods.
Separate and Fluff!
Finger Coils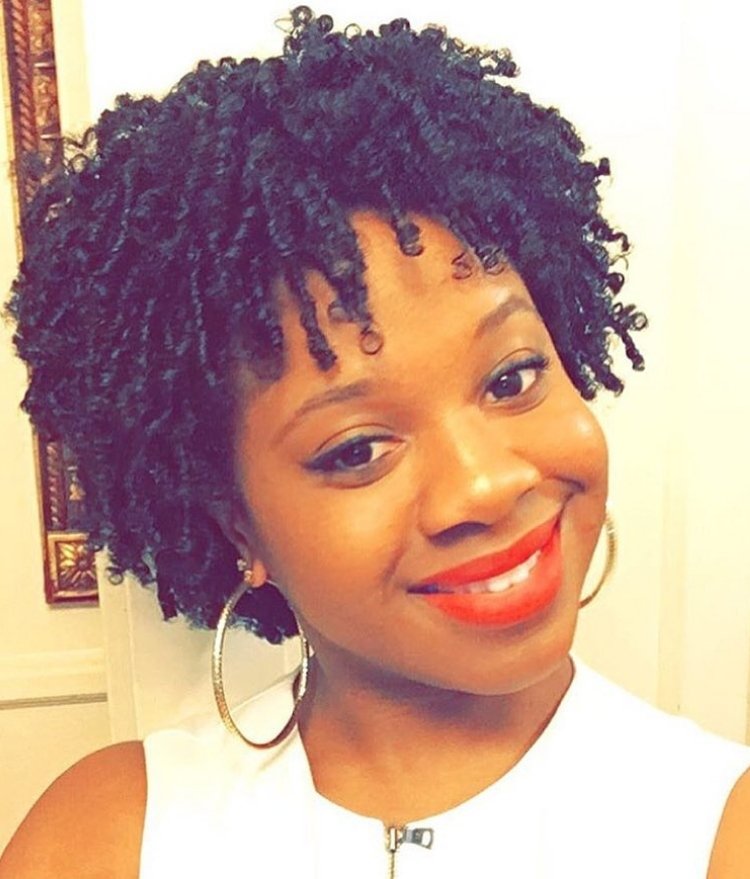 IMAGE SOURCE: @corporatekinks
This style works great with any length of hair. This hairstyle requires you to take small sections of your hair and curl them around your finger. The install of finger coils can be very time-consuming, but once you see the finished look, it is worth the time. This style can last a week or more.
Twist-Out / Braid-Out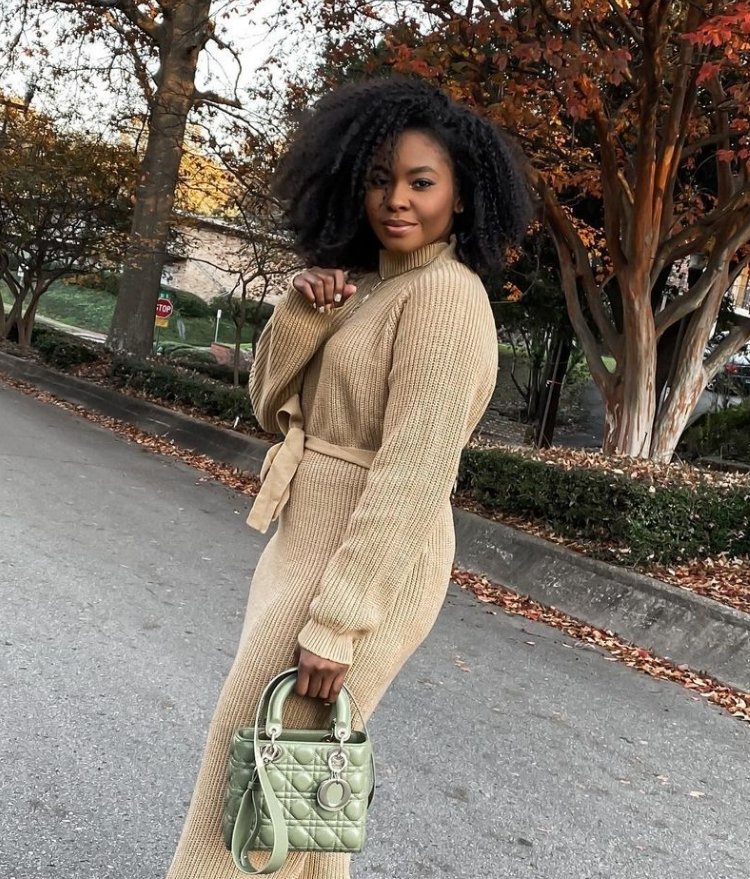 IMAGE SOURCE: @livin_fearless
This is by far my favorite natural hairstyle. You can achieve this style in a variety of ways and it is easy to do. Keep in mind the way you do your twists/braids has an impact on how the twist-out/braid-out will come out. The smaller the twist or braid, the more defined your hair will look.
Braided Protective Style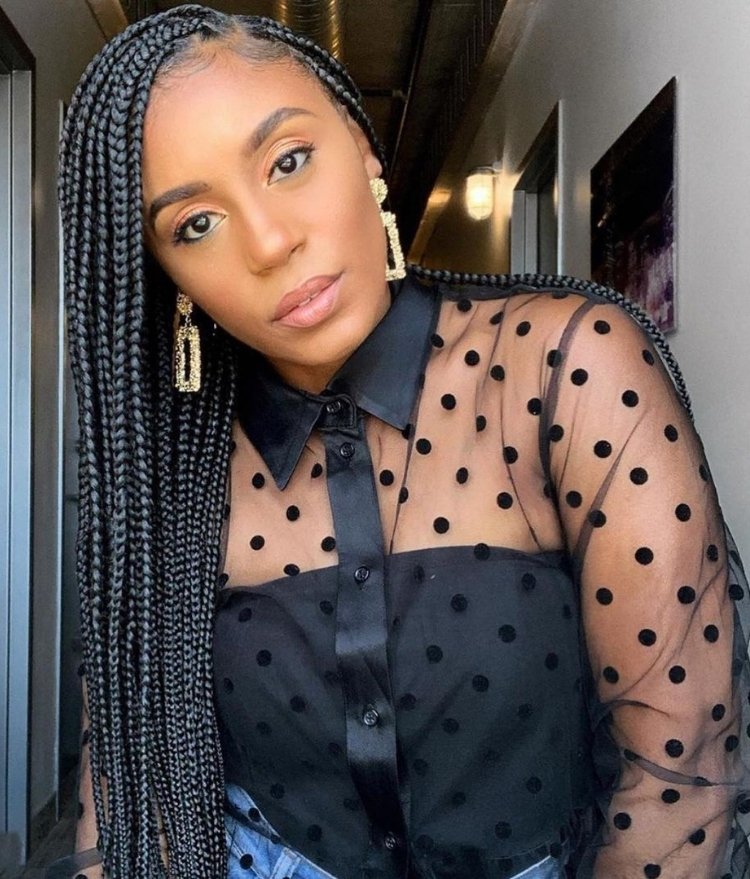 IMAGE SOURCE: @heycurlie
Every now and then I need a mini-break from styling my natural hair. Braided protective styles are great for giving your natural hair a break from heat and constant manipulation. There are a variety of braided protective styles to choose from and look great in any corporate scene. My favorite braided protective styles are box braid and marley twists.
Perm Rod Set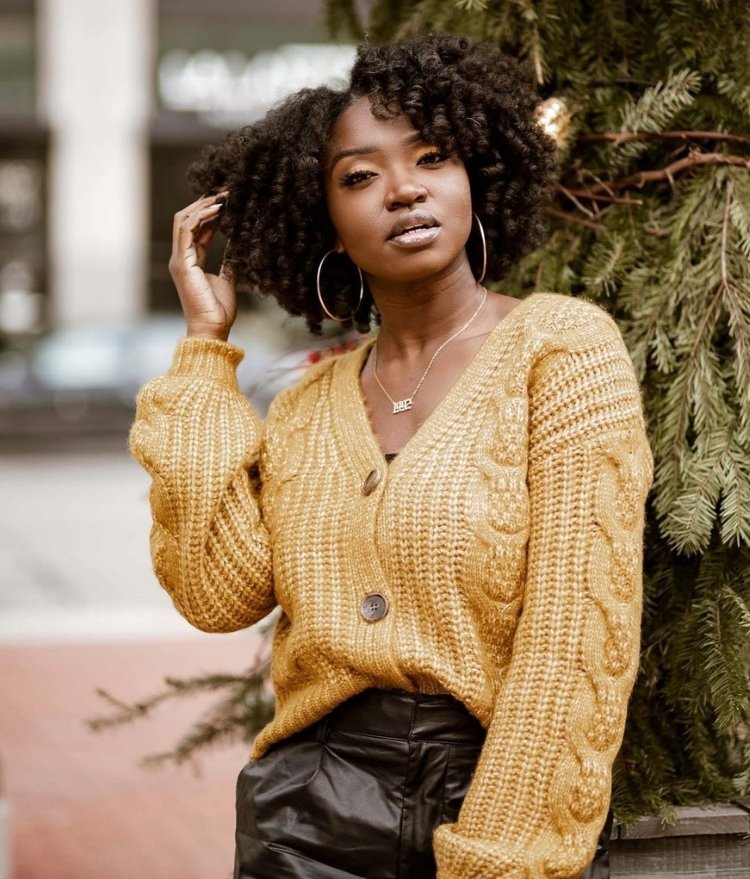 IMAGE SOURCE: @nae2curly
This style is simple, versatile, and perfect for any hair type, including transitioning hair. In order to achieve this style, you will need to use perm rod rollers and use a styling mousse for hold. You can style perm rods on wet or dry hair and can be achieved on any hair length.
Roll and Pin Updo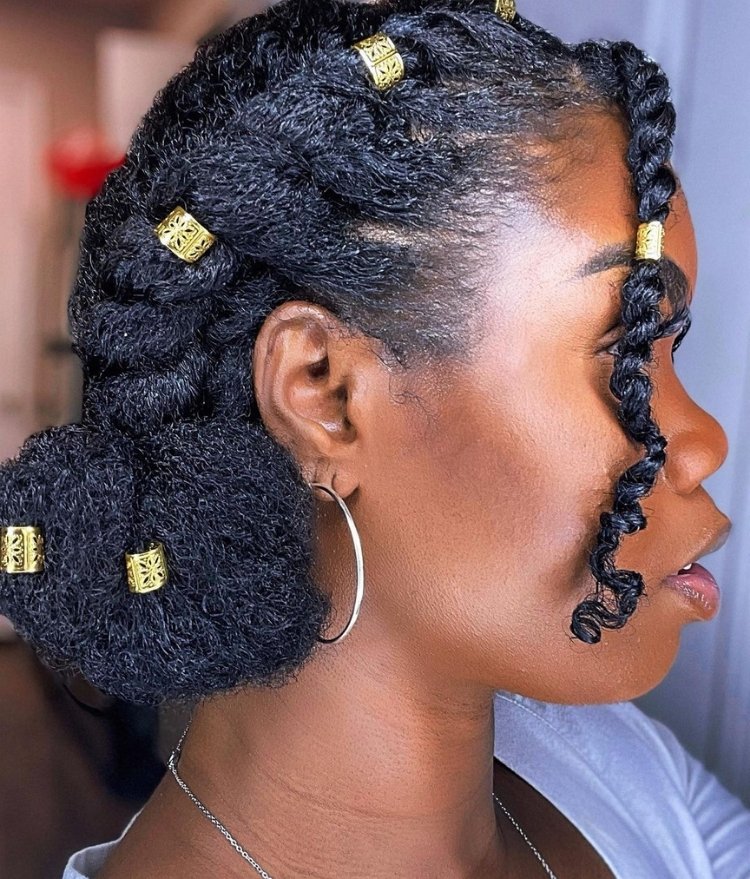 IMAGE SOURCE: @_harrisjanae_
This is a very classic look and can be achieved on any hair length. This style is called "roll, tuck, pin," and it is very easy to achieve. This style is very versatile and perfect for any occasion including the corporate workplace.
Silk Press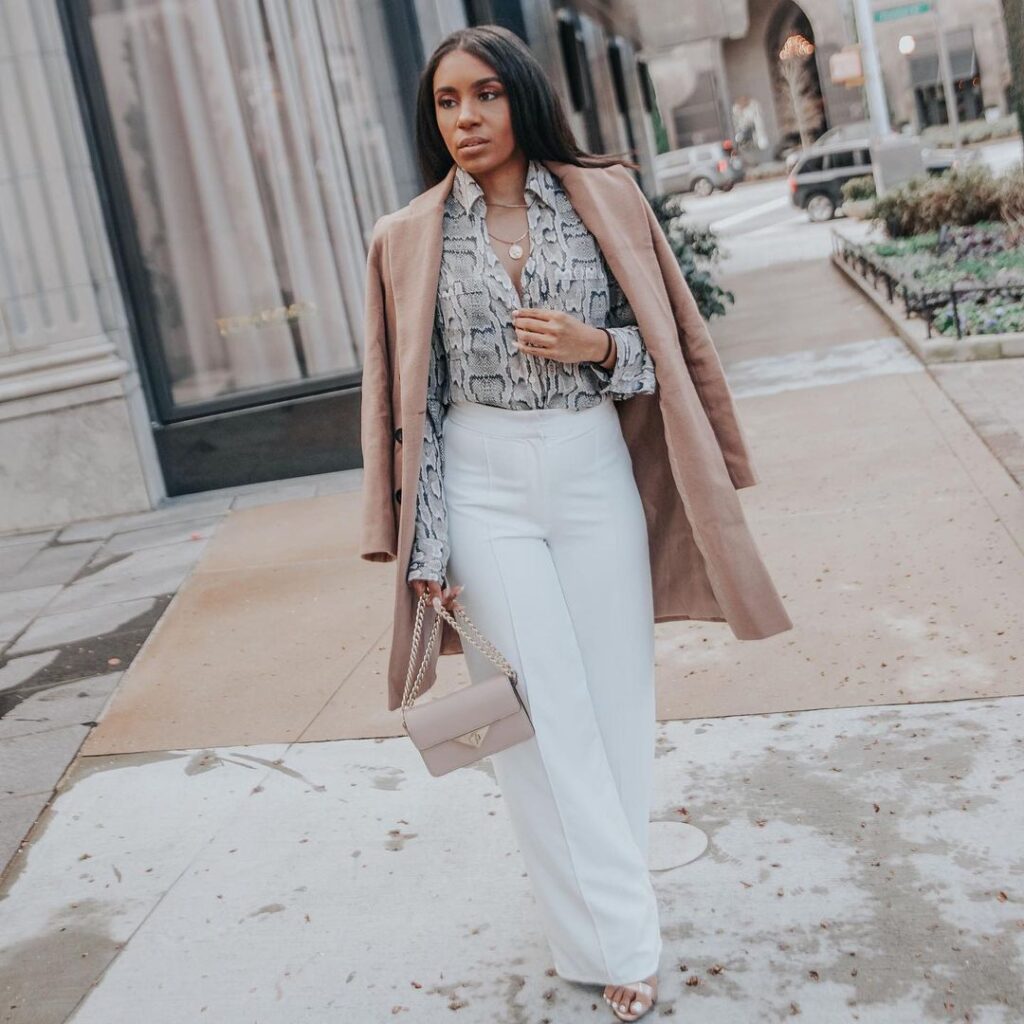 If you are "ok" with applying heat to your hair, then a silk press may be the right hairstyle for you. A silk press is a hairstyling technique that requires you to blow dry your hair and then use a flat iron to straighten your hair without using a chemical relaxer. If done properly, your curls will bounce right back on wash-day!
Half Halo Braid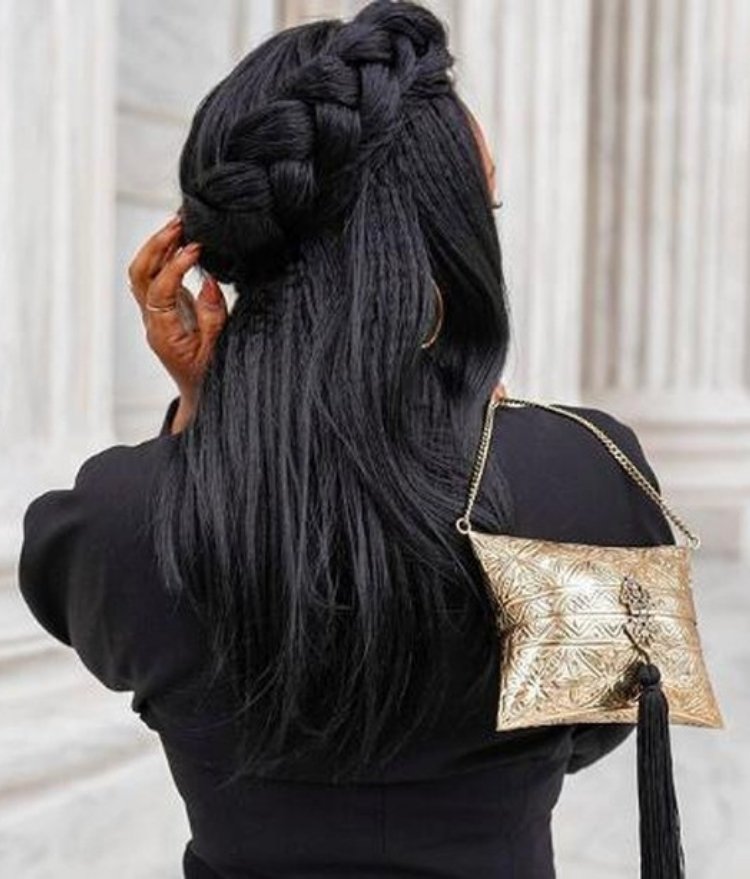 IMAGE SOURCE: @heatfreehair
The trendy half up, half down hairstyles have been making their appearance this year. The half halo braid is classy, fun, and perfect for the corporate scene.
Flat Twists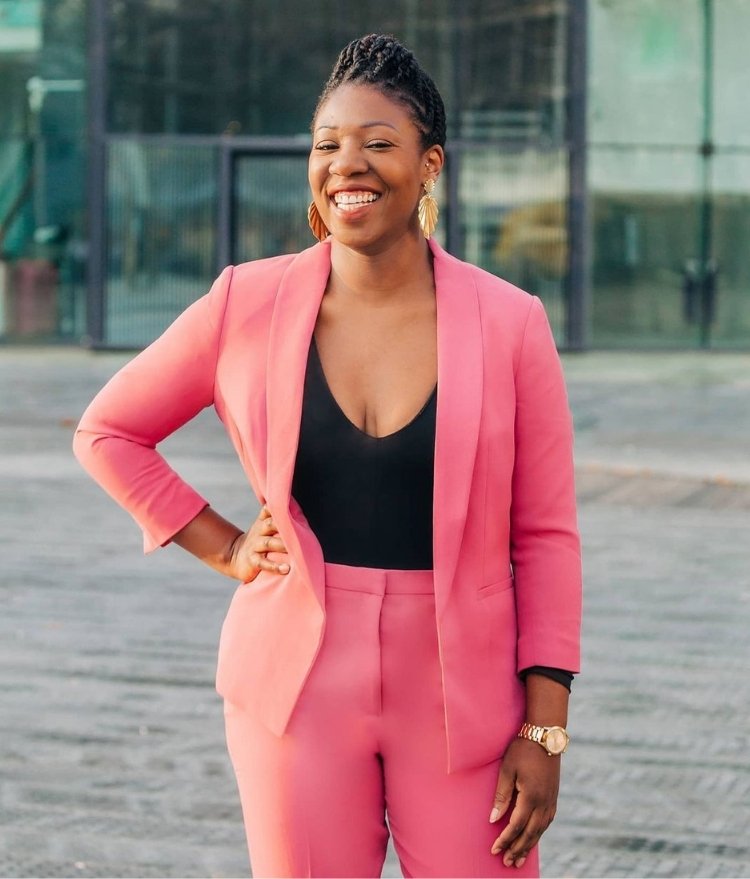 Flat twists are such a great hairstyle if you are looking for an easy, convenient, and long-lasting style. After a couple of days, you can gently separate the flat twist and achieve a beautiful curly fro.
As you can see natural hair can look professional in many different styles. The more you experiment with different styles, the more you will become comfortable wearing your natural hair confidently in the corporate workplace. Remember your hair is gorgeous and style your hair in ways that make YOU happy.