In light of the current pandemic we've added a health and safety requirements feature for your profile. Using this feature on your profile will increase confidence in your new and current clients by ensuring that you are doing your duty to comply with current health and safety requirements. This will also help your clients know what to expect when they book an appointment with you.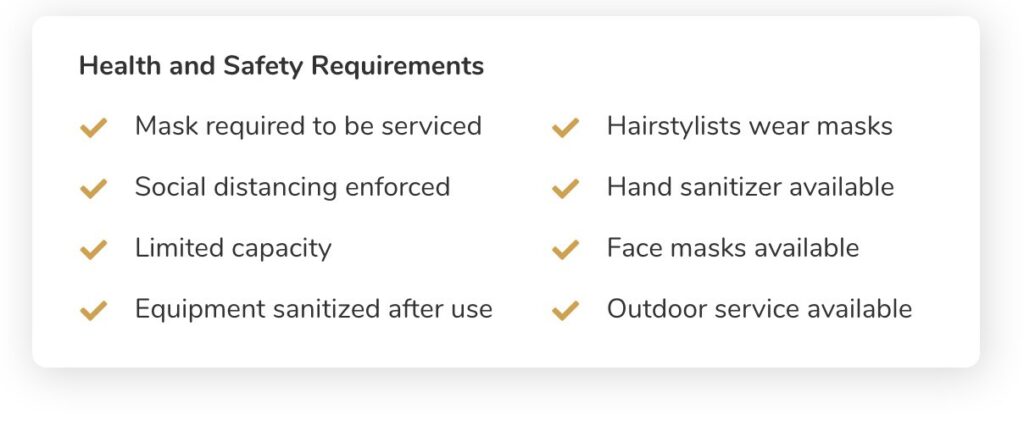 Follow these steps to add them to your profile
Login to your dashboard
Head over to the "Amenities and Features" section.
Select all that apply to your salon
If you have other questions, please feel free to contact our support team through our online form. To sign up for CurleeMe, visit our business page.