Your popular services are very important for not only online search purposes but also for users to know what services you provide. Now here's how to add them
Login to your dashboard
Click the edit listing button
Once you land on the "complete your profile" page, go to the "service info" tab and check off the the services you offer from the list provided. You will be able to display up to 20 services with PRO Membership!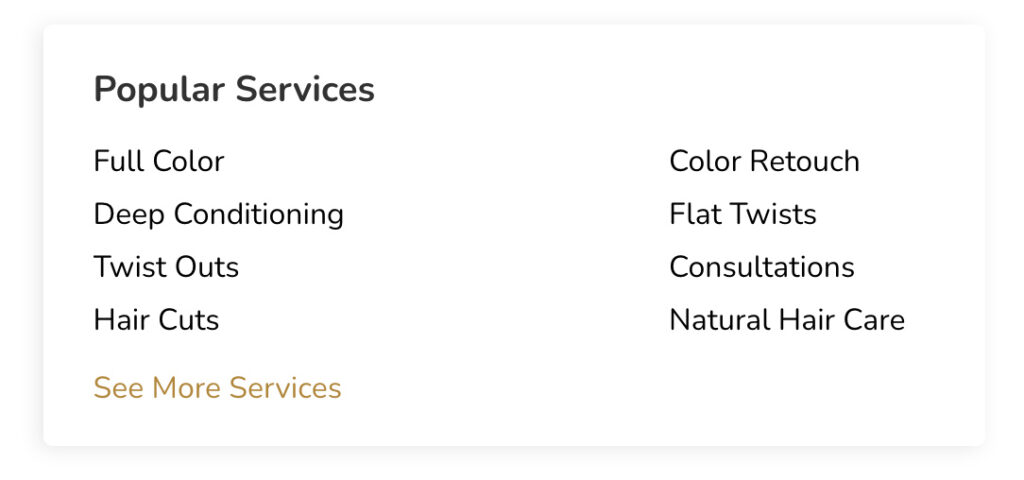 If you have other questions, please feel free to contact our support team through our online form. To sign up for CurleeMe, visit our business page.