Today, we would like to introduce you to hairstylist and beauty editorial writer Krystal Harris of Studio Kleo Rose, located in Milford, CT. Here are a few questions we asked her to know more about her and the love she has for natural hair care.
Question: What are your specialities?
Answer: I specialize in Natural textured hair, extensions, wig installation, hair color, hair cutting and image consulting. I am constantly advancing my education by taking classes taught by some of the industries leading stylists.
Question: What do you love the most about coily/curly hair?
Answer: I love the uniqueness of every curl and coil. Your curls are your gift to the world! You are the CEO of your hair, so why not build the best empire you can?
Question: What's your go to hair regimen?
Answer: I am a firm believer of the L.O.C method. The L.O.C method is an abbreviation for Lubrication, Oil, and Cream. For instance, I LUBRICATE my hair with water or liquid leave in conditioner. Then, I apply my favorite hair OIL to my strands. Lastly, I apply a CREAM hair lotion to completely seal in the moisture.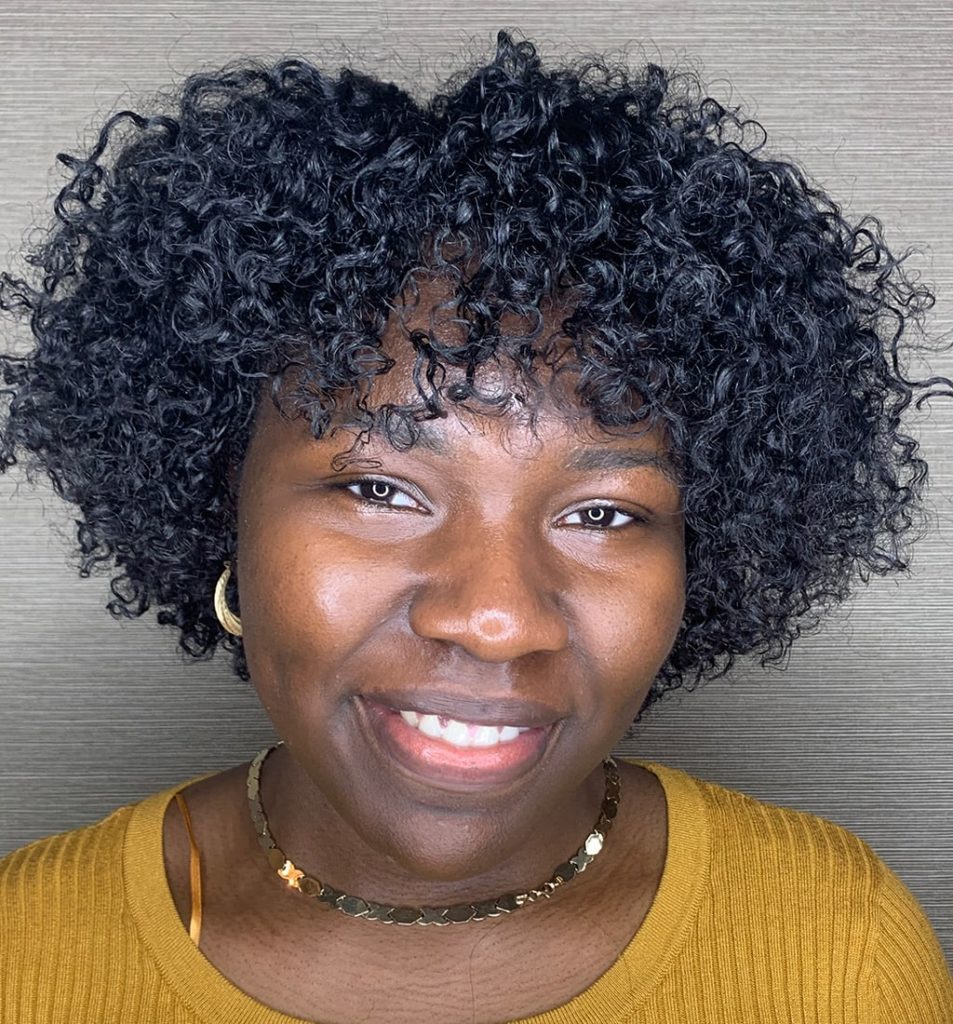 Question: What are your favorite products?
Answer: I love Design Essentials products! I use any products that can fit any curl or coil type. Design Essentials offers hair systems that will benefit you from shampooing to hairstyling. My favorite product is the "Honey Curl forming custard with Honey and Chamomile". I use it for all of my twist outs and curl sets!
Question: What is your favorite hairstyle?
Answer: My favorite hairstyle is a "Natural Pin-Up". A Natural Pin Up is an elegant and abstract up-do, in which the hairstylist uses creativity and various molding techniques for the finished look.
Question: What do you consider a good hair day?
Answer: A "good hair day", in my opinion, is when I have to put very little effort into my hair styling. I want that "effortlessly cute look"! With a very busy lifestyle, I do not have much time to fuss with my styling hair day to day so, I make sure to maintain my hair regularly with treatments and proper products to ensure that my daily styling is super easy! I always start with the end result in mind, by using proper shampoos and hair treatments. These foundational things make all the difference.
Question: What inspires you to do what you do?
Answer: Hair is art we get to live our lives in! We can create looks for every one of our personality types! Hair color, haircutting, extensions, are just a few of the services that can aid in self expression.
As a hair artist, I am inspired by the fine arts. Studying theater, dance, music, and visual art has been the foundation of my hairstyling career.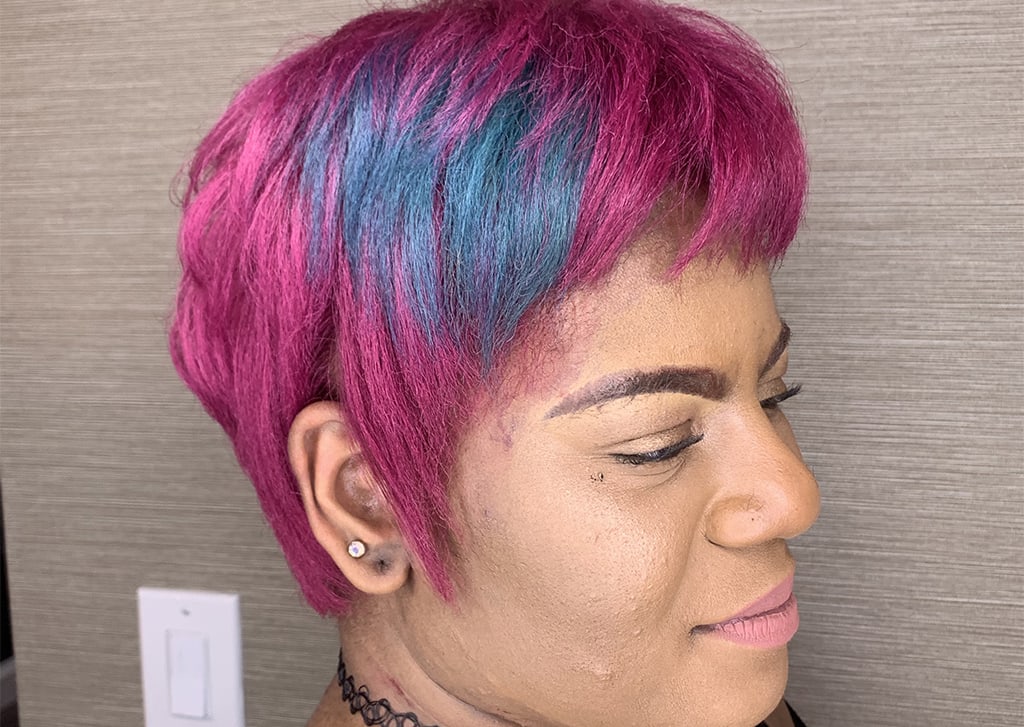 Question: What's your personal Motto?
Answer: "What is fe you can't be un fe you" – Jamaican Proverb
Question: How can we contact you?
Visit my CurleeMe Profile to view my contact information and ways to connect.
Question: What social media channels can one follow you?
You can find me on Instagram and Facebook
Question: Any advice you would like to give naturals out there?
Answer: I suggest getting with a knowledgeable hair professional, and book regular appointments (once a month). The beginning stages are the most difficult for Naturalistas/Naturalistos. There are a ton of products on the market, and without proper guidance you can wind up buying the entire beauty supply store. So, seek a textured hair professional.