Sherbert Ratliff
Today, we're featuring Sherbert Ratliff, one of our lovely hairstylists in Memphis, TN! She specializes in all aspects of natural hair care, and works will all curly textures.
Here are a few questions we asked Sherbert to learn more about her and what inspires her!
---
Tell us about you and how you got started as a hairstylist
Well, I began working in a salon at the age of 14. I loved it! It was fulfilling to learn and do so much. I think I did every hairstyle and cut that was trending during those times.

I did take Cosmetology during my 10th and 11th-grade years of high school as part of my yearly credits. I didn't finish there. I still needed about 1 more year, so after I graduated high school I went to Hamilton High during the summer. Because my hours were not complete by summer's end, I went on to Booker T. Washington High and completed my cosmetology hours there. In the midst of completing my hours there, I had to take a break because I had given birth to my first child; a beautiful healthy 7 lb 5oz girl! Yep, I was 3 months pregnant at my high school graduation that prior to May. She was born in November. Needless to say, I had a loving mom and sister who saw fit I completed my cosmetology hours, and for that, I am sincerely grateful to God.

I've been happily married for 16 yrs and we have 2 beautiful children!
As far as my career, I've been in the beauty industry as Freelance Educator, Cosmetologist, and Color/Correction Specialist for more than 20 years. For the past 10 years, my focus has been on caring for and treating Textured-Hair (wavy to coily) and Hair Color/Correction for ladies facing the challenges that include shrinkage, frizz, and hair and/or scalp dryness and damage.
What do you love the most about kinky, coily and curly hair?
I love love love its versatility. I love the volume, the body, and the unique textures that can be found on one head at any given time!
What's your favorite go-to-hair-regimen you like to share with your clients?
My favorite go-to hair regimen would be using a gentle clarifying shampoo at least once every four weeks. It assures the hair continues to shine, style well, and thrive. I also love to give the hair some healthy aminos. They really add strength and continuous shine. Healthy aminos can be found some hair products and food we consume.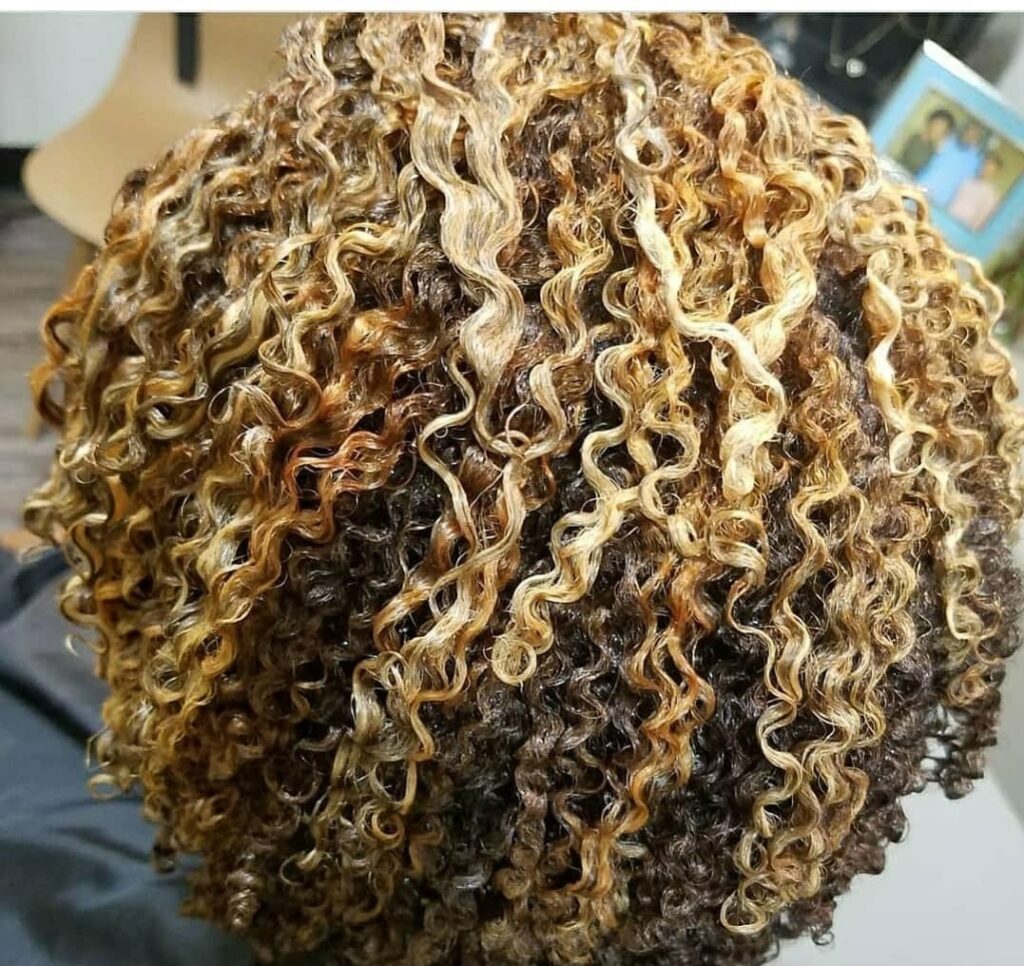 What favorite products will you like to share with us?
One of my favorite products is made by Design Essentials. It's their Almond Avacado Curl Enhancing Mousse. It has tons of shine and moisture.
Do you have a favorite hairstyle?
Yep, defined curls for me. I do wear my hair silky-smooth though when I do my smoothing treatment. It helps my curls pop after I shampoo and am ready to wear my hair curly.
What do you consider a good hair day?
Big curly hair! Days 3-7.
What inspires you to do what you do?
The women I help to overcome their biggest hair and scalp struggles. Mainly because it goes beyond the hair. I am fulfilled when their confidence increases and their stress level decrease. It just makes them positively productive for themselves and others.
If someone is looking to join the trade, what advice would you give them?
Be sure your household finances and organization are in order and you'll be more likely to excel in business avoiding many pitfalls.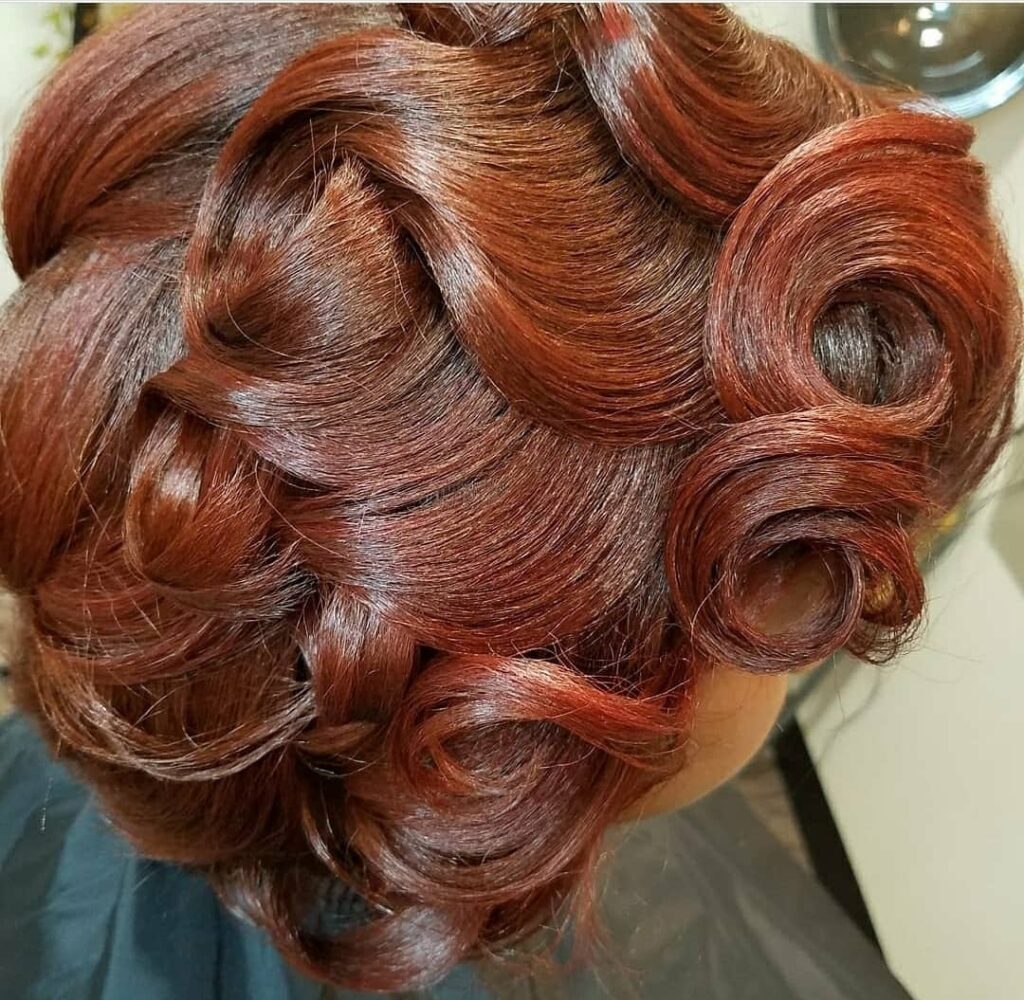 How are you using CurleeMe to grow your business?
We offer a $25 VIP Curleeme code to use toward your initial salon session when you reserve a Virtual Consultation!
What achievements in your career or life are you most proud of?
I'm most proud of the connections I've made in business that encourage me to be the best me; to take care of me first. That has helped me come from behind the chair on Saturdays for the past 7 years and spend time with family. I'm also grateful to be a sought-after beauty professional that others look to for solutions to their everyday struggles. I'm happy to offer high-level salon services, service follow-up, and hair care essentials that suit their needs and help them reach their goals. Women work hard and deserve this.
How can we contact you?
Visit our CurleeMe Profile to view our contact information and ways to connect.
What social media channels can one follow you?
Follow us on Facebook!
Any advice you would like to give Curlees out there?
My advice would be to do your homework when searching for a new beauty professional to serve you. Find out if they offer the services you're seeking. Know that it can take time to reach your full hair goals. Be patient through the process. Make sure you and your new beauty professional are on the same page when it comes down to your timeline on reaching your specific hair goals. Lastly, be realistic in that if the professional recommend services and products to assure she helps you reach those goals, that she has your best interest.