Embracing our natural hair has been on the rise in the Black community. We have learned a lot about our natural hair over the last few decades. From styling techniques, to proper hair care methods, there has been an abundance of information on our natural hair. Below, I am listing the very best of them! Here are 10 things every curly girl should know!
1. Hair Care Regimen
It is very important to create a customized hair care regimen for your natural hair. A hair care regimen is a routine you put in place to maintain the health of your hair. Everyone's hair regimen will look different and cater to your specific hair care needs.
Related: How to Build an Effective Natural Hair Regimen
2. Deep Condition Regularly
Every curly girl should definitely get serious with routine deep conditioning. There were times when I would skip deep conditioning my natural hair and I could see a huge difference in the overall health of my hair. Routine deep conditioning will improve the overall look, feel, and manageability of your natural hair. It is also important to remember the deep conditioning is a process, there is no such thing as quick deep conditioning. Check out this deep conditioning tutorial on YouTube.
3. Minimize Use of Heat
Using heat excessively on your natural hair can cause irreversible damage. Heat damage occurs when your hair has been permanently damaged to the point where the hair does not return to its natural curl pattern. Heat-damaged hair struggles to retain moisture. Unfortunately, there is no way to revert your hair back to its natural state since the structure has been changed. Using minimal heat can reduce the risk of causing irreversible damage to your natural hair. Instead of blow-drying, try air drying. Also when straightening your hair, make sure your temperature setting is not higher than 400 degrees.
4. Techniques to Detangle Your Hair
Detangling your natural hair can be a tedious process. In fact, using incorrect techniques to detangle your natural hair can lead to breakage and hair damage. Finding the right detangling method for your hair is necessary to maintain its health.
5. Protect Your Hair at Night
Wearing a satin bonnet at night to protect your curls is a must! Sleeping on a cotton pillowcase without a satin bonnet may cause your hair to lose its moisture and that's one thing that us naturals can't afford. If a satin bonnet is not comfortable for you, then you can use a silk or satin pillowcase to ensure the protection of your natural hair.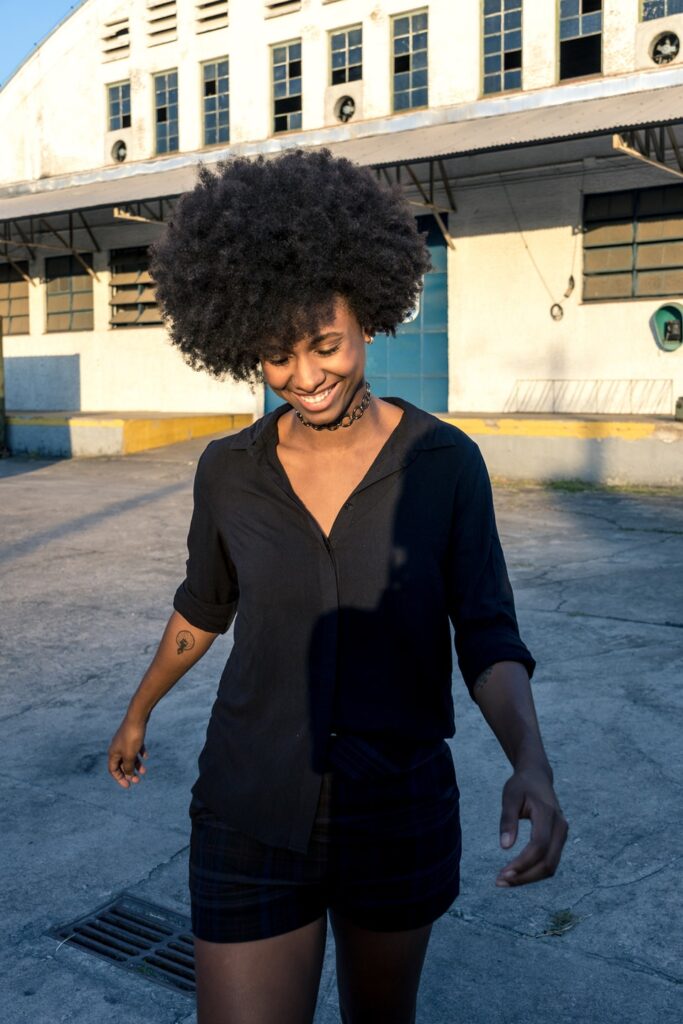 6. Keep Your Hands Out
Over manipulating your hair can cause breakage and shedding. I used to be guilty of always having my hands in my hair, especially in the beginning stages of my natural hair journey. The moment my hair would get frizzy or my curls wouldn't be as defined, I would restyle my hair which led to over manipulation. I know it can be hard but try to minimize your hands in your hair.
7. Don't Over Cleanse
It is important to cleanse your hair and scalp, but make sure that you don't over cleanse. Everyone's regimen may look different. If your hair tends to be dull, limp, or lifeless then you should cleanse your hair more often. If your hair starts to feel dry, brittle, or frizzy then it's a sign of over cleansing and you should increase the time in between washes.
8. Watch out for Harsh Ingredients in Natural Hair Products
One thing for certain all natural hair products marketed to you are not always good for your hair! It is important to look at the ingredients in hair care products. Stay away from bad alcohols, harsh sulfates, mineral oils and parabens. Choosing hair products with quality ingredients is one of the keys to healthy natural hair.
9. Seal in Moisture
The last thing you want a natural is dry, frizzy, brittle hair. The makeup of our hair requires us to seal in moisture so our hair can remain healthy. There are a few ways naturals typically seal in moisture, the LOC method or the LCO method. These methods require liquid, cream, and oil. The difference between the two is how you layer the products.
10. Finding a Stylist that Knows Your Curls
Lastly, finding a stylist that is knowledgeable about your curls. It is always a good idea to have an expert help manage your natural hair. I highly suggest using a stylist for routine trims and treatments. Luckily for you are in the right spot to find a stylist near you!