Natural hair has made a bold statement and has become prominent in the 21st century. In fact, in Louisiana, it is now a requirement that you must get textured hair training in order to obtain a cosmetology license. This is huge considering that many black women with natural hair still want a professional in their life to help them along with their natural hair journey.
Luckily for you, we have five natural hair stylists in Louisiana whom you can trust with your tresses!
Marcel Curls You On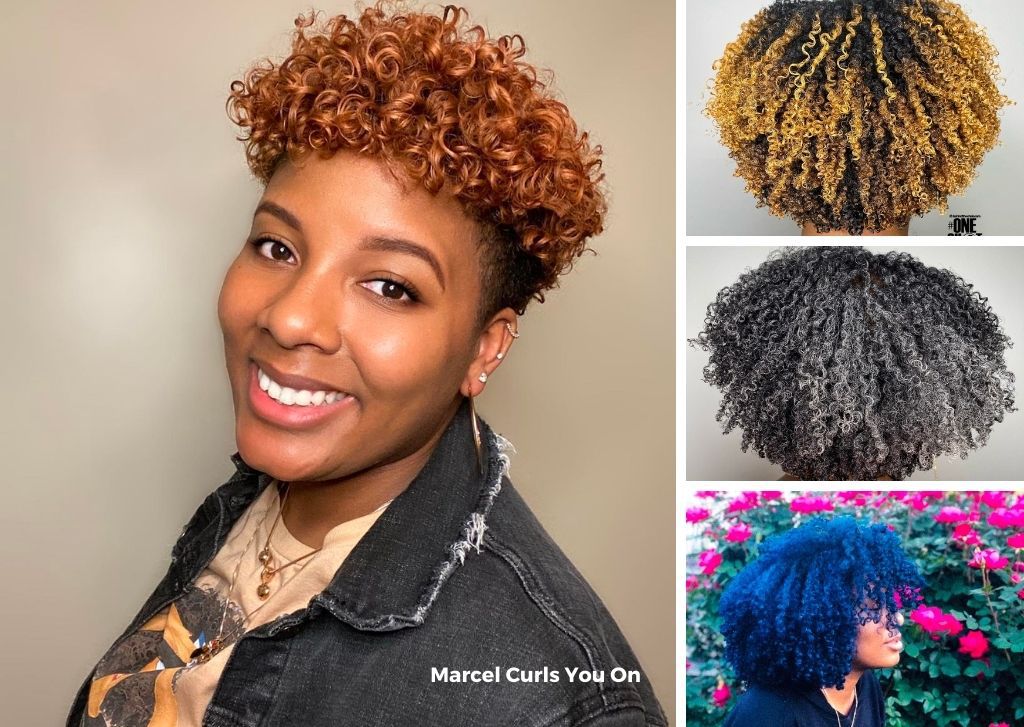 Marcel is the lead stylist at her salon, based in New Orleans, Louisiana. She is a curly/natural hair specialist that caters to all-natural hair types. Whether it's a natural hairstyle, hair cut, color, consultation, or wedding hair, Marcel Curls You On, will provide you with the best professional stylist experience.
She also specializes in creative color, so if you are looking for a new look for the spring or summer, give her salon a visit.
Janasia Danielle Hair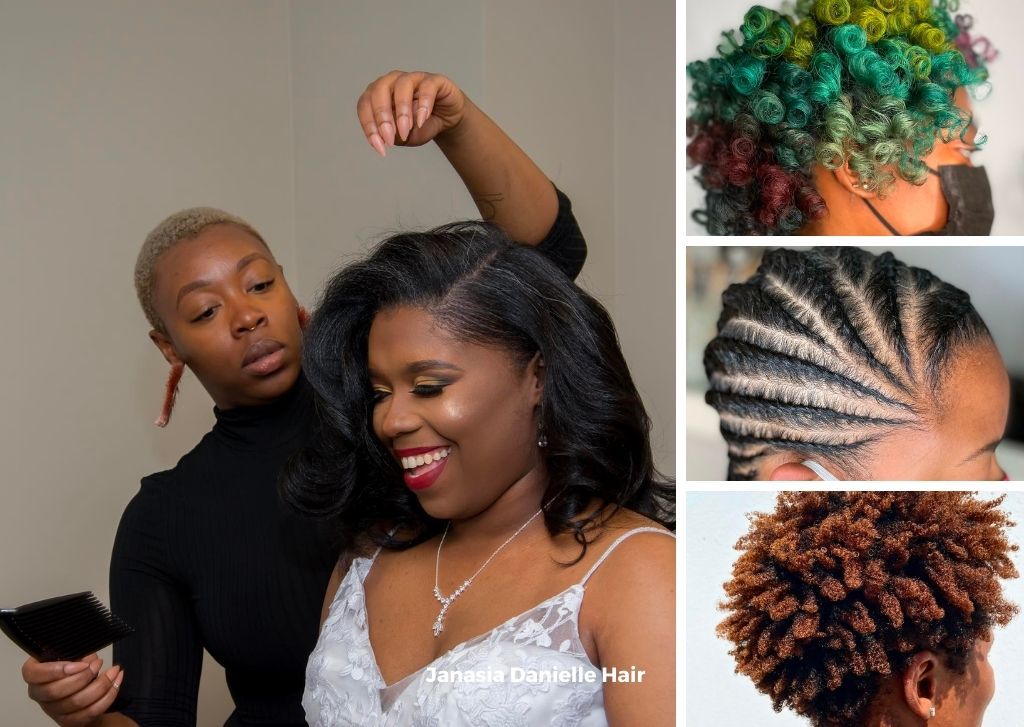 Janasia Smith, a freelance texture artist, is devoted to helping women of all textures accept their hair's versatility and unique beauty. She graduated from Paul Mitchell and genuinely wants all women to fall in love with their hair. Her salon is located in Kenner, Louisiana, which is a few minutes away from New Orleans. She specializes in natural hairstyles, signature curl cuts, smoothing treatments, hair color, and hair color maintenance.
Her philosophy is, " I desire to see women fall in love with their natural hair, regardless of how they choose to rock it. Whether it is tucked away or touching the sky, it deserves understanding and care."
Her work speaks for itself! Visit her profile and book your appointment!
Geaux 2 Glo Natural Hair Artistry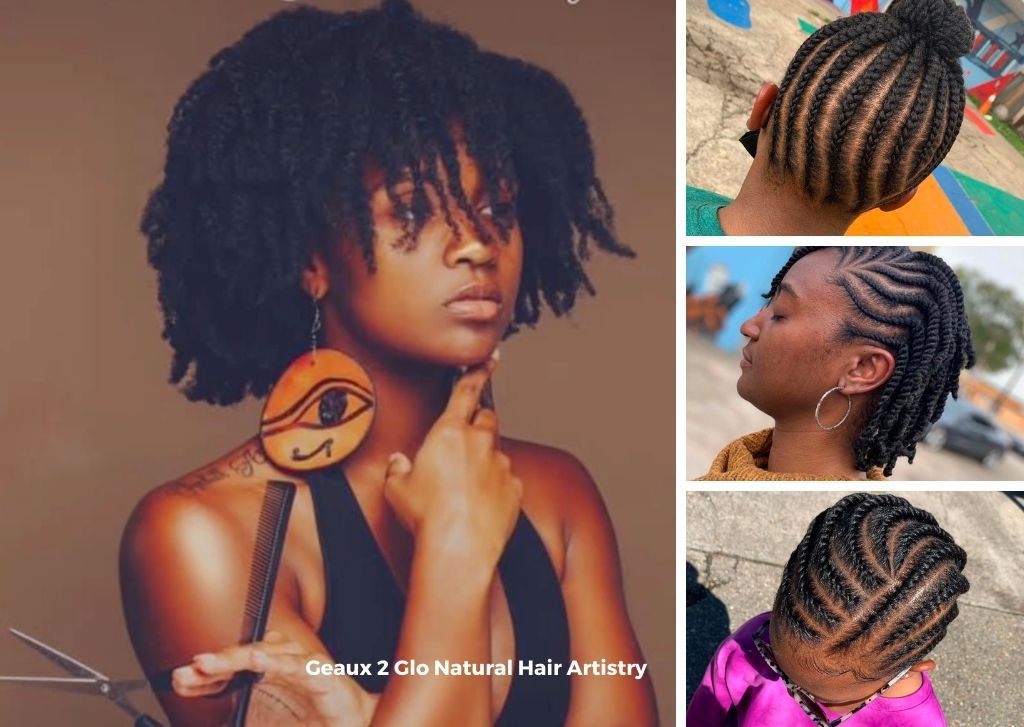 Terralyn G. Johnson is the lead stylist at Geaux 2 Glo. Her salon is located in the capital city of Louisiana–Baton Rouge. She specializes in natural hair, ancestral styling, and healthy hair care. Not only does she care for her client's hair, but she also takes time to educate her clients so they are well versed in the maintenance of their natural hair.
Her salon also caters to children's natural hair, where she provides children with unique twists and braided natural hairstyles.
BabyBangz Natural Hair Salon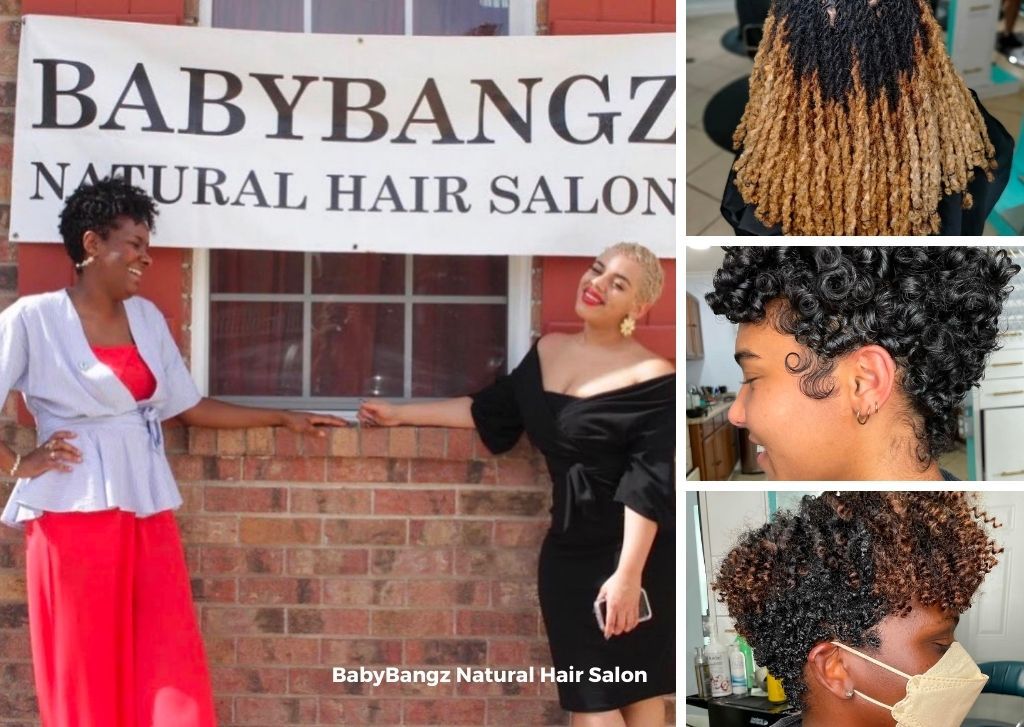 This is a New Orleans-based contemporary salon & spa that embraces and celebrates the complexities of natural hair, as well as catering to the mind, body, and soul. Anastasia Ebel is the lead stylist. She is a Deva-inspired curl specialist, who is a graduate of the New Orleans Center for Creative Arts. She specializes in creating her own products for herself and her clients. Her goal is to help her clients maintain healthy natural hair. She looks at herself, more as a coach than a stylist.
At Babybangz, there is also a nurse practitioner, Paula Bland, on staff who specializes in hair loss, and various scalp disorders. She performs an in-depth scalp analysis of your scalp and customizes a haircare regimen specific to your needs.
Hair Krazy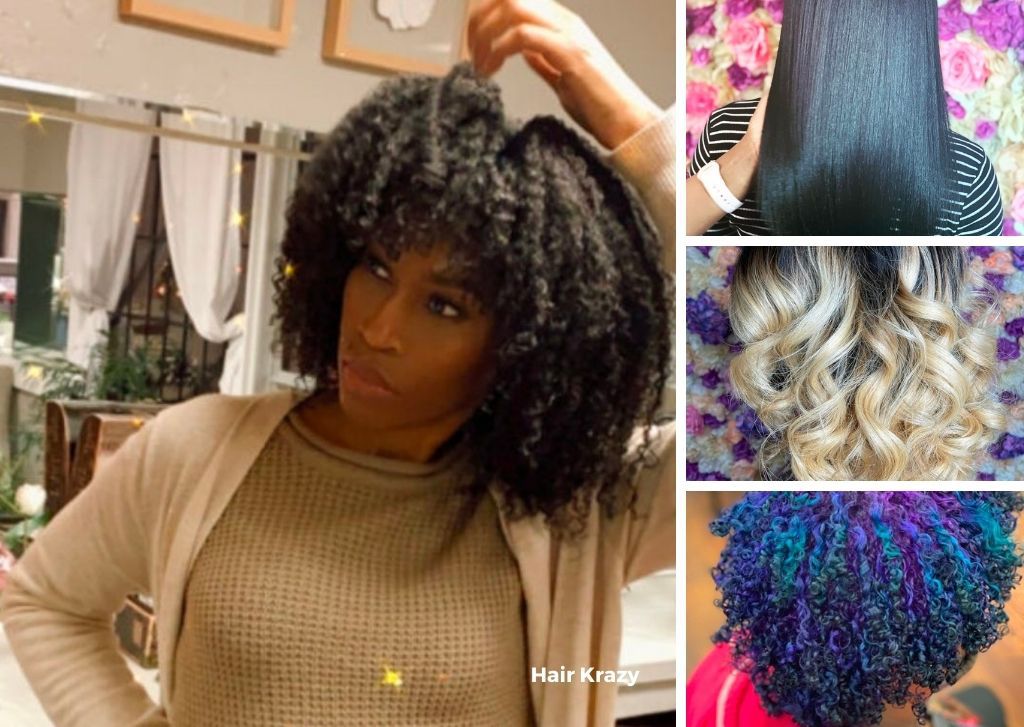 The "kween bee" at Hair Krazy is Kari J. She is the proud owner of the salon in Shreveport, Louisiana. She is also planning to open an academy where her salon will become a place for broken women of all ages. Kari has devoted her time to what she feels she has been called to do, heal broken hearts and broken hairs.
She has created a variety of different hair care products made with the finest ingredients. She specializes in natural hair services, silk press services, and makeup applications. You can get the full-service treatment with her!
Now that you have had a little flavor of some of the best natural hairstylists in the south, you can add these Louisiana-based stylists to your must-visit list. If you are a natural hairstylist and you would like to be added to our directory, please let us know!