Wash Day for me consists of cleansing, deep conditioning, detangling, and styling my natural hair. This process used to take me anywhere from three to five hours. The detangling part of my wash day took the longest and was the part that I dreaded the most. Learning how to detangle my natural hair was a task, but I was so happy to have found tools to help relieve some of that stress.
Detangling brushes are a lifesaver when it comes to detangling your natural hair. Not only does it speed up the process, but it also allows you to detangle your hair with minimal breakage. Today, I'm sharing the best detangling brushes for naturally curly hair.
1. Wet Brush Original Detangler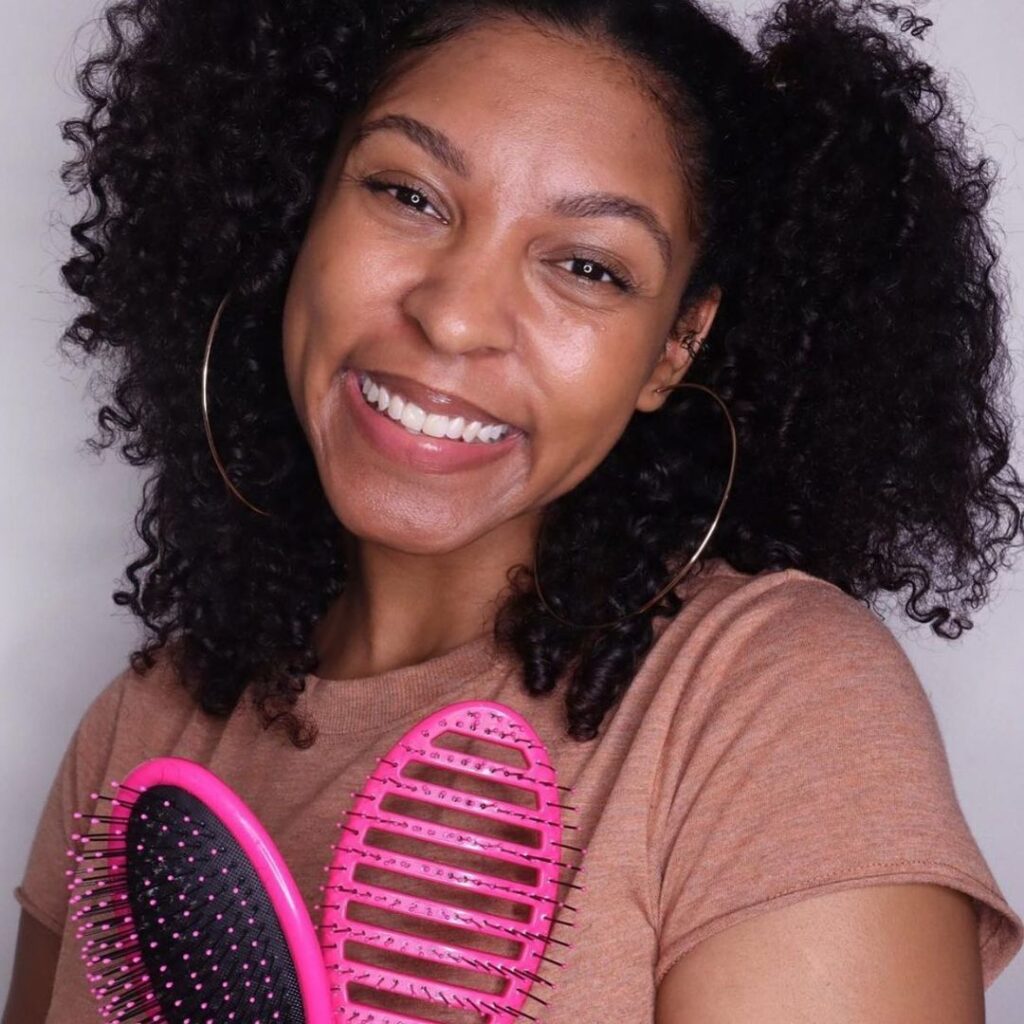 IMAGE SOURCE: @thewetbrush
This brush is recommended by Many Whorls of The Texture Temple. According to their website, this brush is designed with IntelliFlex® bristles that move and bend as they glide through your natural hair. This is ideal for stubborn kinks and coils. This brush is also designed to be used on wet hair — hence the name! It is said that the Wet Brush allows for 45% less breakage and 55% less effort, which means simpler and pain-free detangling.
2. Pattern Shower Brush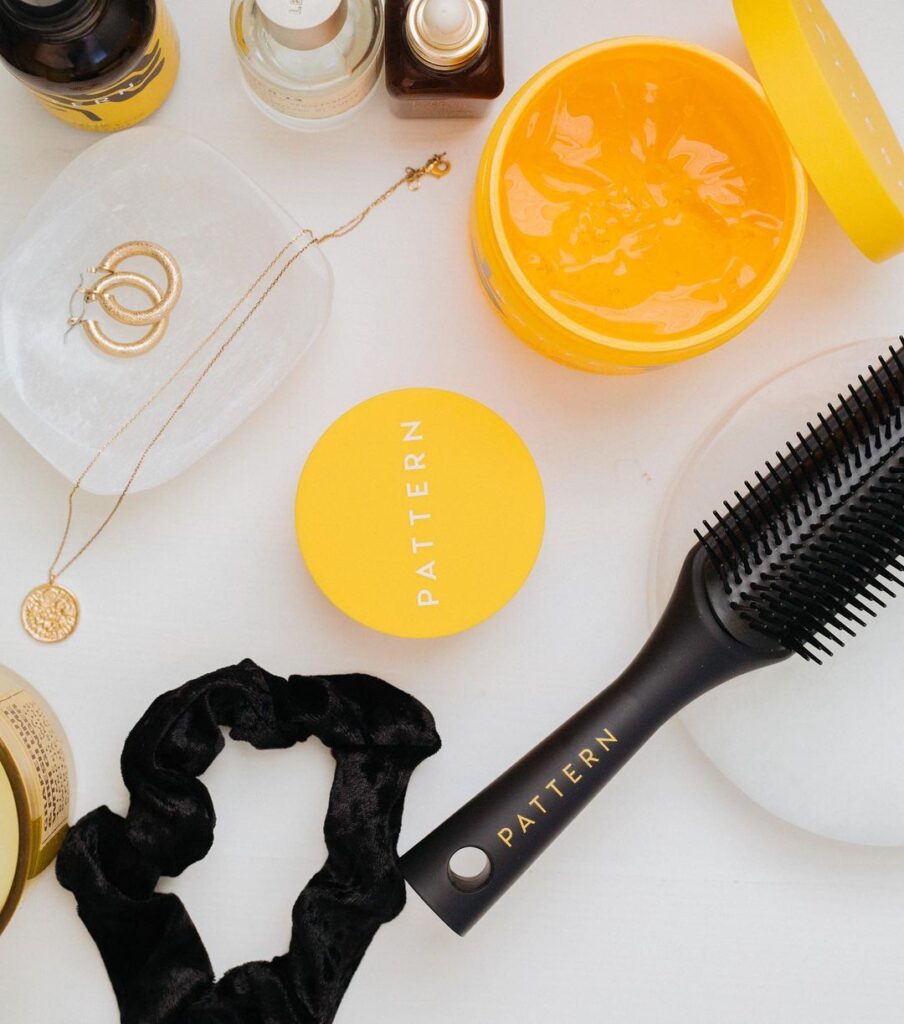 IMAGE SOURCE: @patternbeauty
If you are looking for a detangling brush to help clump your curls for a wash-and-go, then the Pattern Styler Brush is for you! When I do wash-and-go's on my type 4 natural hair, it is best to apply the product to soaking wet hair. To reduce the mess I normally do my wash-and-go's in the shower. This brush is built with premium features and has a comfortable yet sturdy handle design to help clump curls and gently detangle your hair while you are in the shower. Like the Denman brush, the rubber paddle bristle pad is removable for easy clean-up.
3. Tangle Teezer: Thick and Curly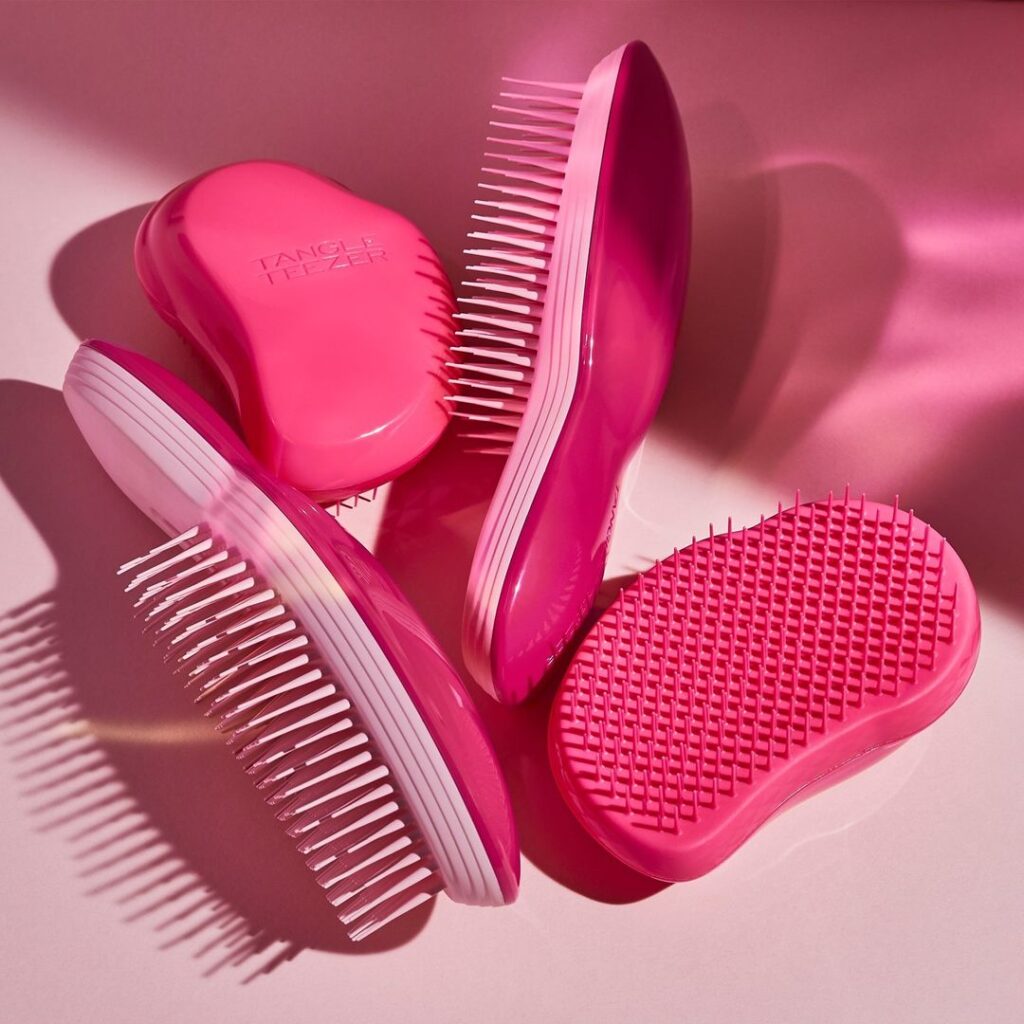 IMAGE SOURCE: @tangleteezer
This brush was created with naturally curly, thick, or textured hair in mind. You can use this brush on wet or dry hair and it has two-tiered, firm & flexible bristle teeth. The teeth are made longer and stronger than the original tangle teezer. After use, curls are detangled and defined!
4. Felicia Leatherwood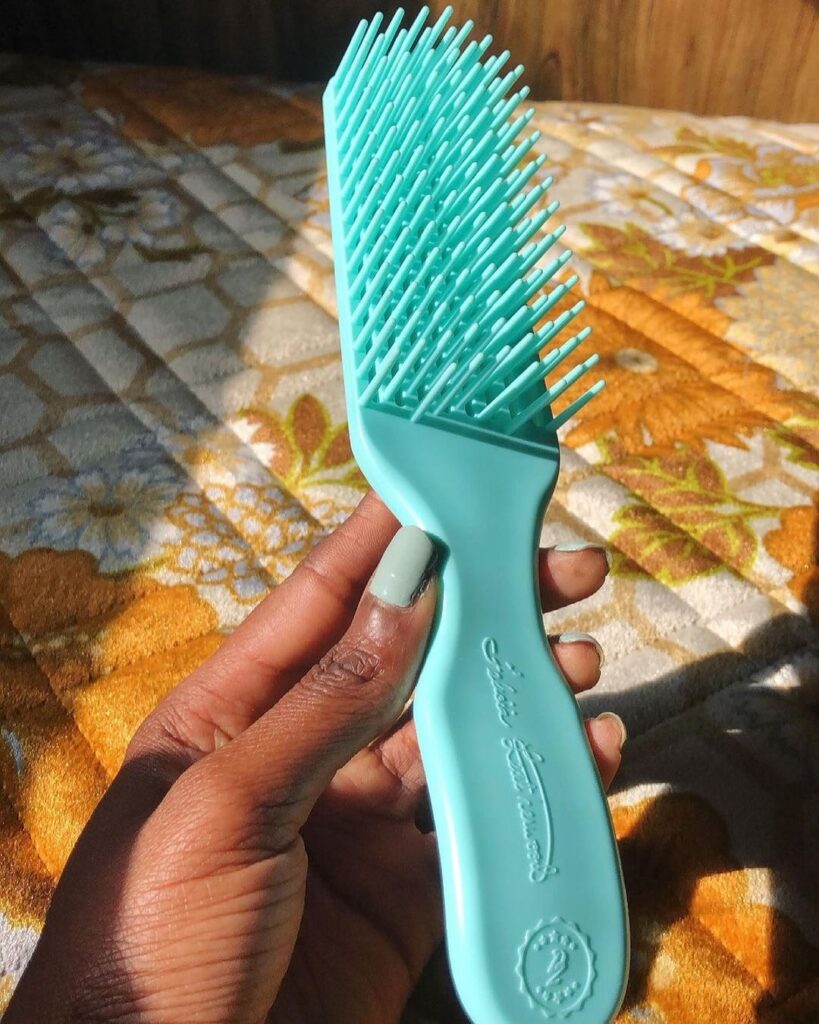 IMAGE SOURCE: @brushwiththebest
This popular detangling brush has caused a major buzz in the natural hair community. It is named after and developed by celebrity hairstylist Felicia Leatherwood. This brush was voted 2020 Naturally Curly's, Best of the Best, Leader in Curls Award, and it was recognized in 2019 by Glamour, receiving the Beauty Award. What makes this brush so popular? I'm glad you asked! This brush has a very unique design. You can use it to detangle vertically or horizontally. This gentle brush makes it possible to glide through naturally curly hair with minimal breakage and very little snagging.
It is recommended to distribute enough product with slip on your hair so that the brush can glide through. The brush also has an extra-wide handle, this allows for users to maintain a sturdy grip while detangling hair. Its unique design is made for all hair types!
Detangling your naturally curly hair does not have to be time-consuming and tedious anymore! These brushes will do the trick!